This tech campus in Venice is growing, and the Backlot sits at its core.
Environment · Strategy
With a growing collection of workplace facilities dotted throughout Venice, we worked with this global search powerhouse to transform an old mechanic's lot into the Backlot—a thriving center that unites the urban campus.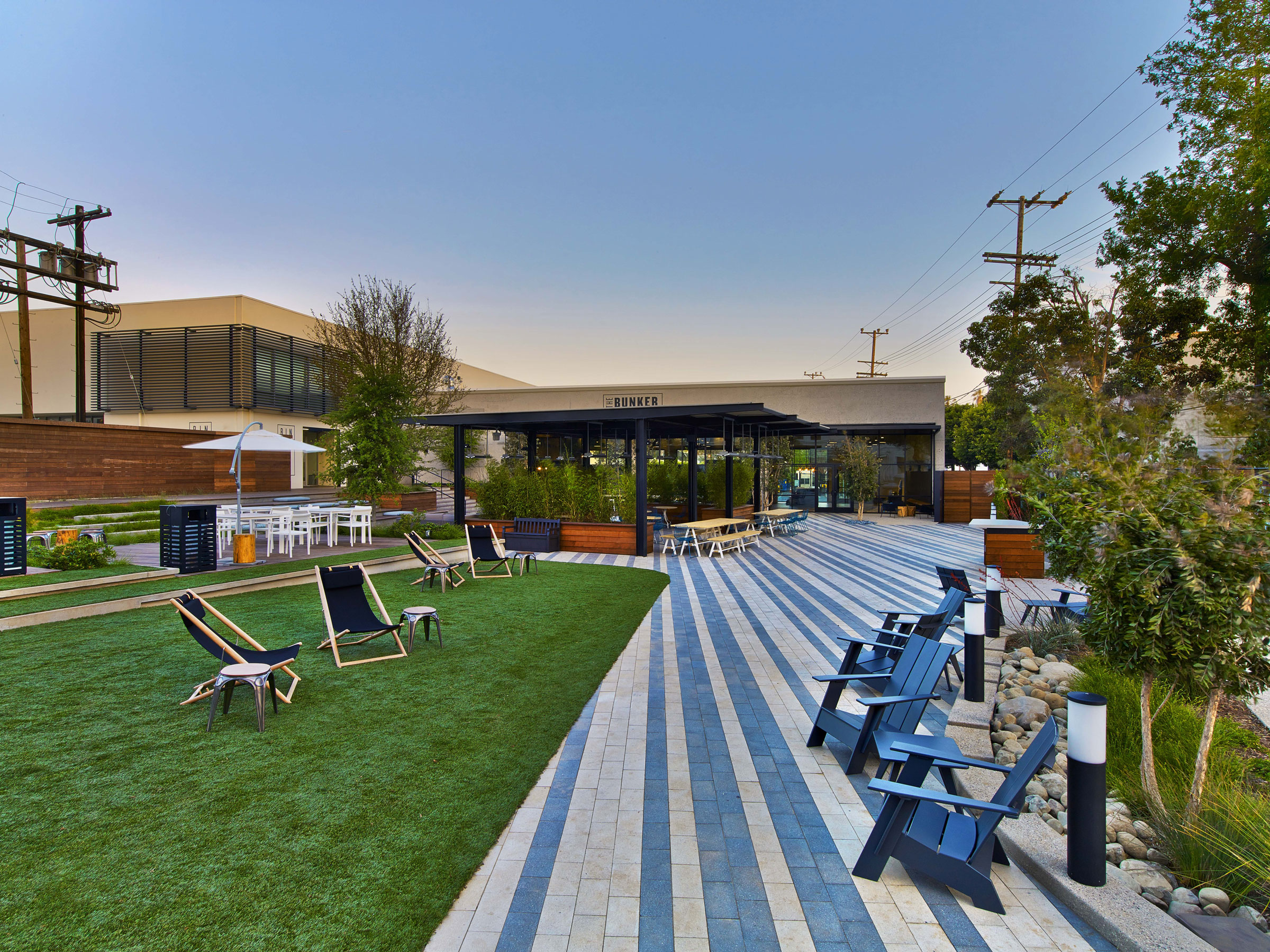 The Bunker, a 2,500-square-foot café that offers a rotating selection of seasonal fare, is the heart of the Backlot.
Housed in what had once been an enclosed garage, we made major building modifications that replaced a good deal of the original concrete with glass so the Bunker gets plenty of views and daylight. A few mechanic-inspired elements, such as an art installation made of tools, is a reminder of the building's past. An adjacent 1,000-square-foot lobby welcomes visitors to the Backlot.
Outside, there is a new 20,000-square-foot quad with three tiered zones. The terraced landscape has a variety of seating for socializing or collaboration; this steps down to an informal lawn for lounging or recreation. A new dining pavilion and BBQ area sit adjacent to the lawn, providing event space or seating for employees to enjoy the sunny coastal weather.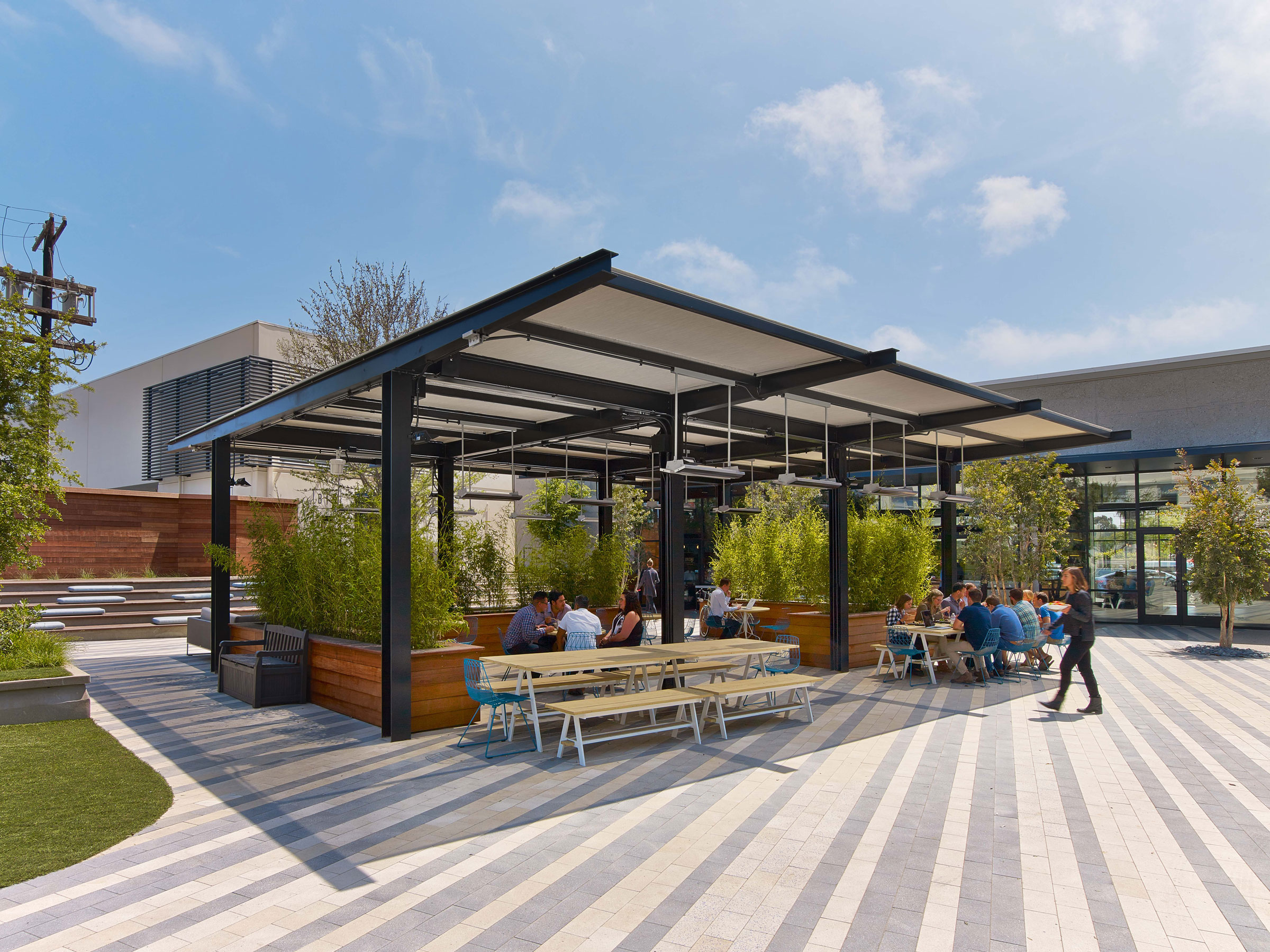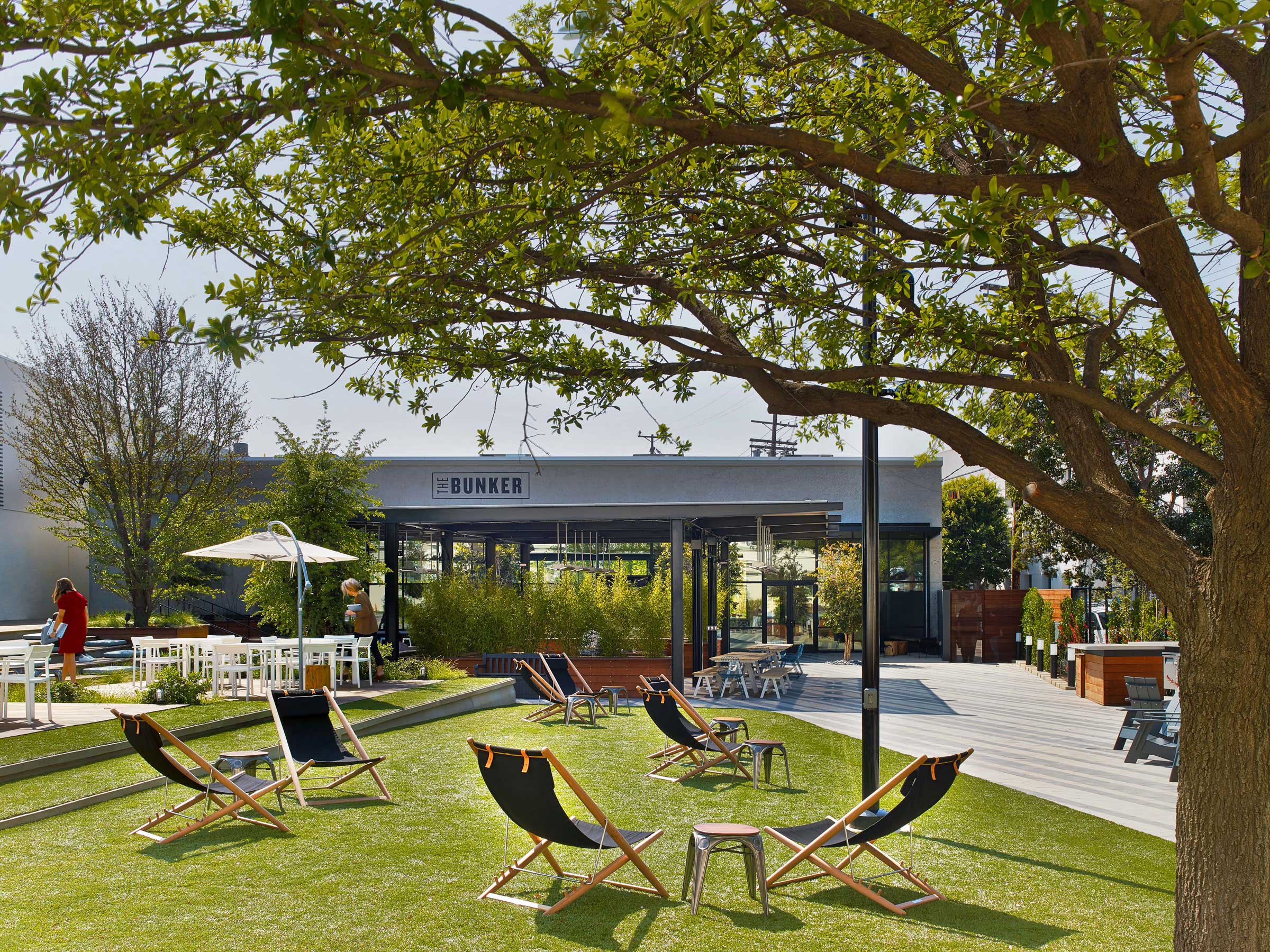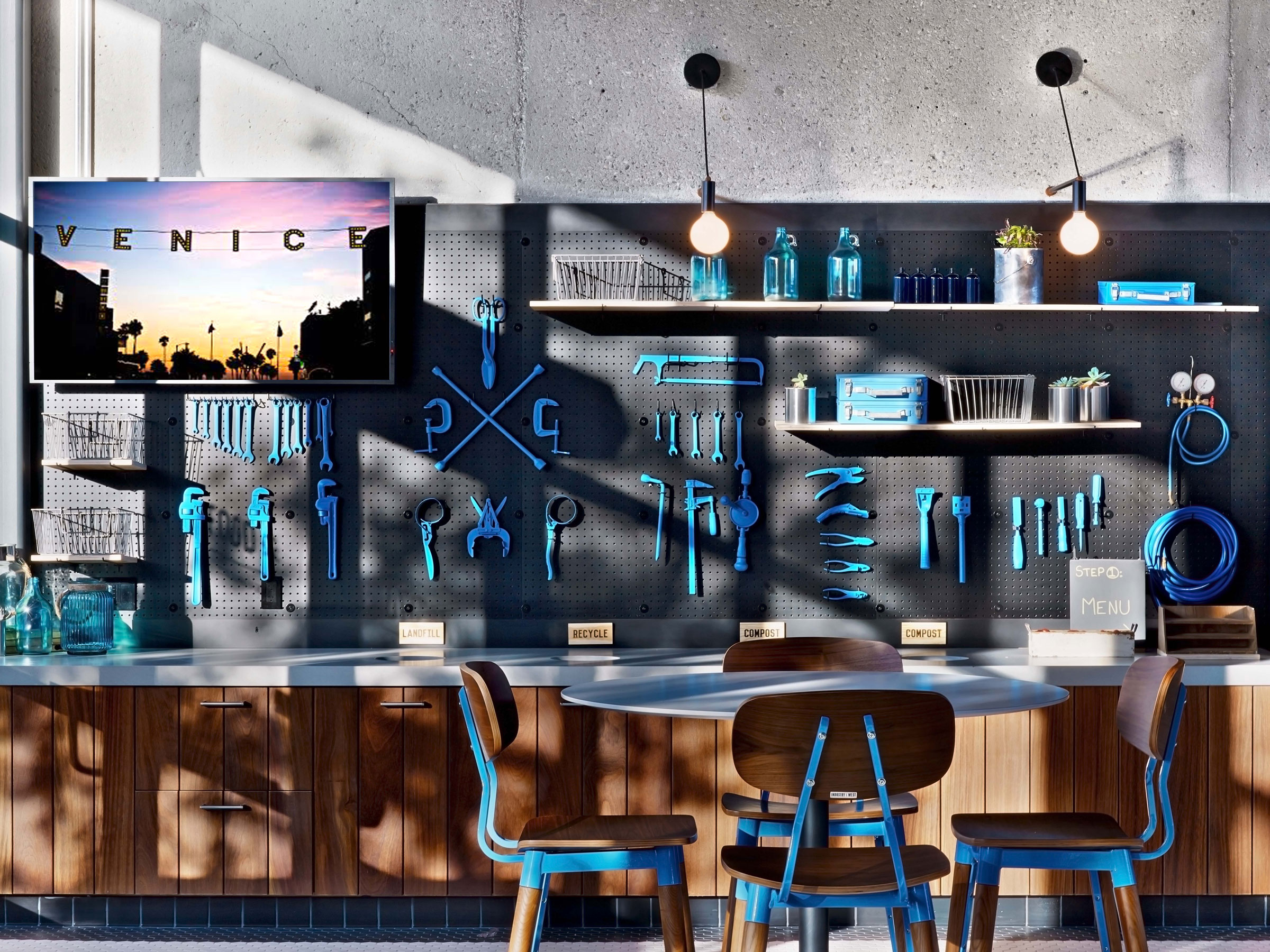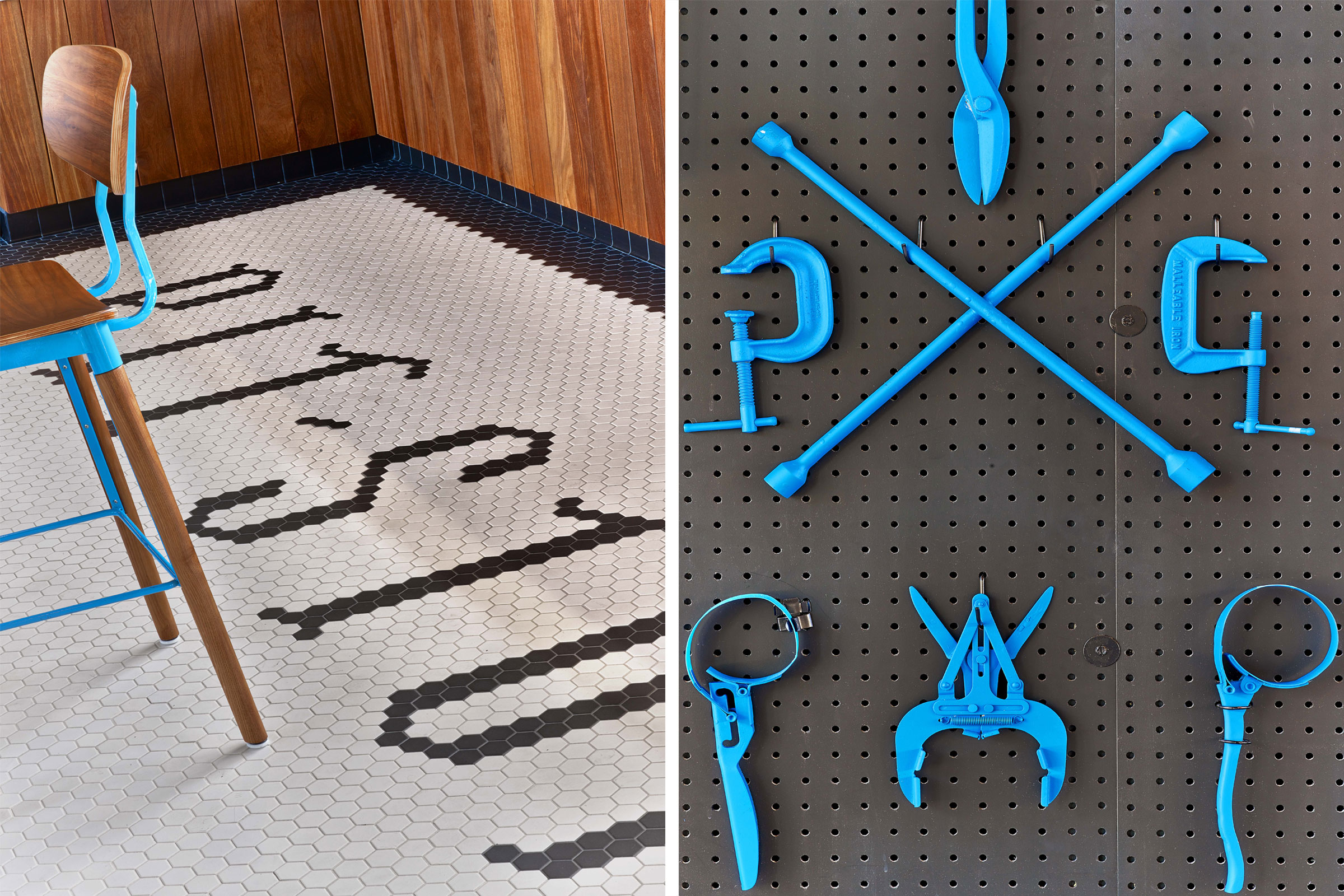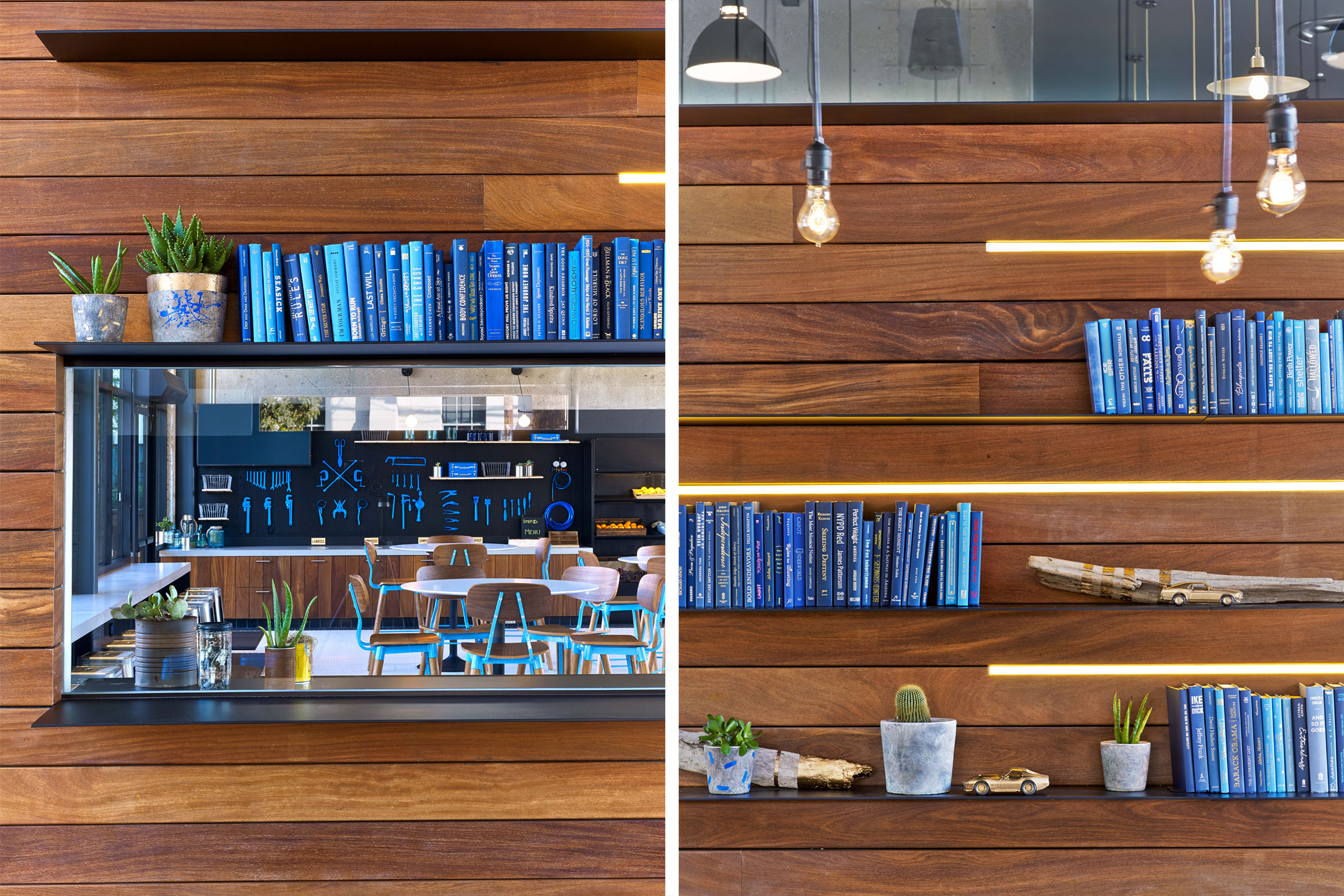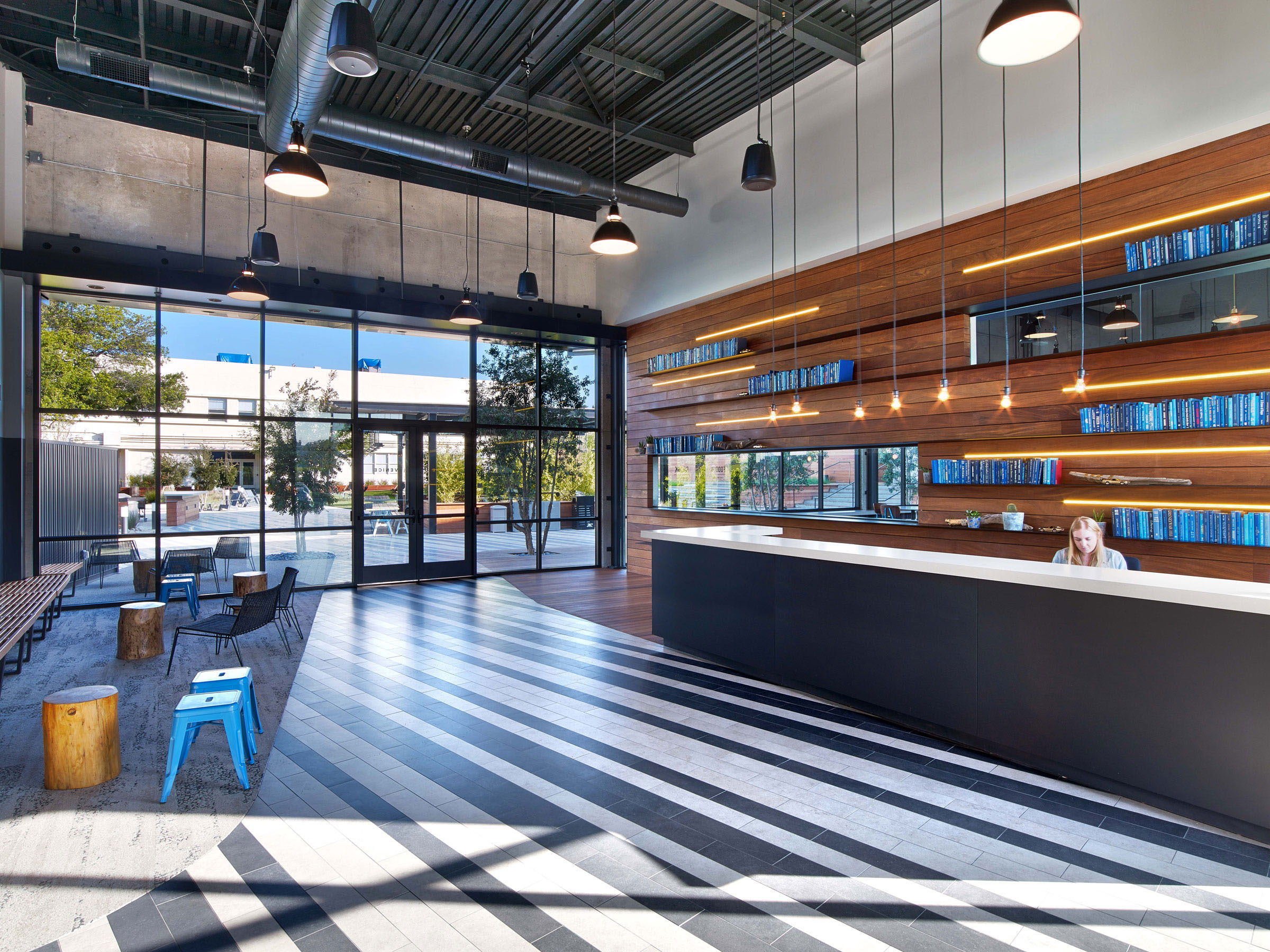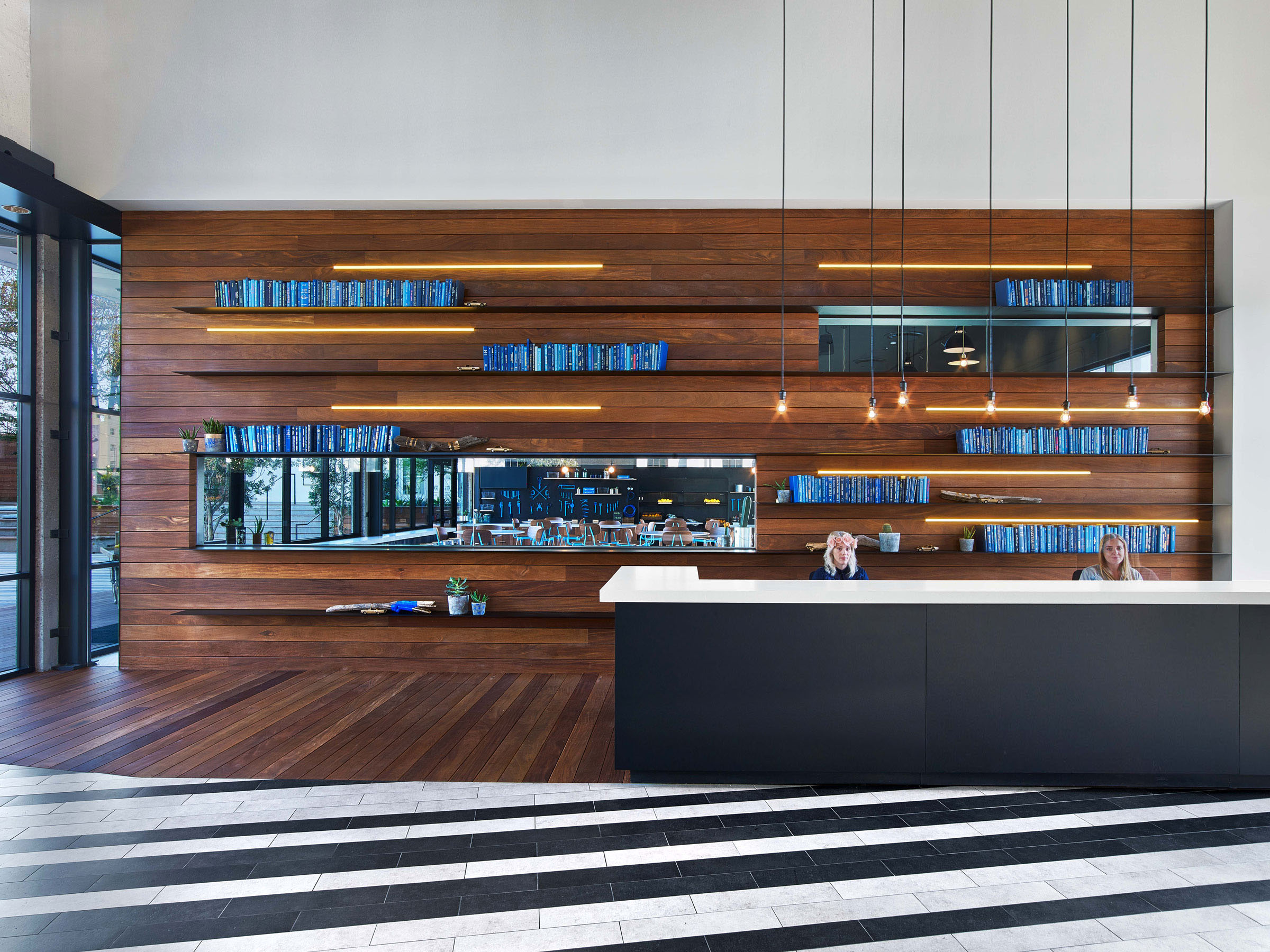 Brand · Environment · Strategy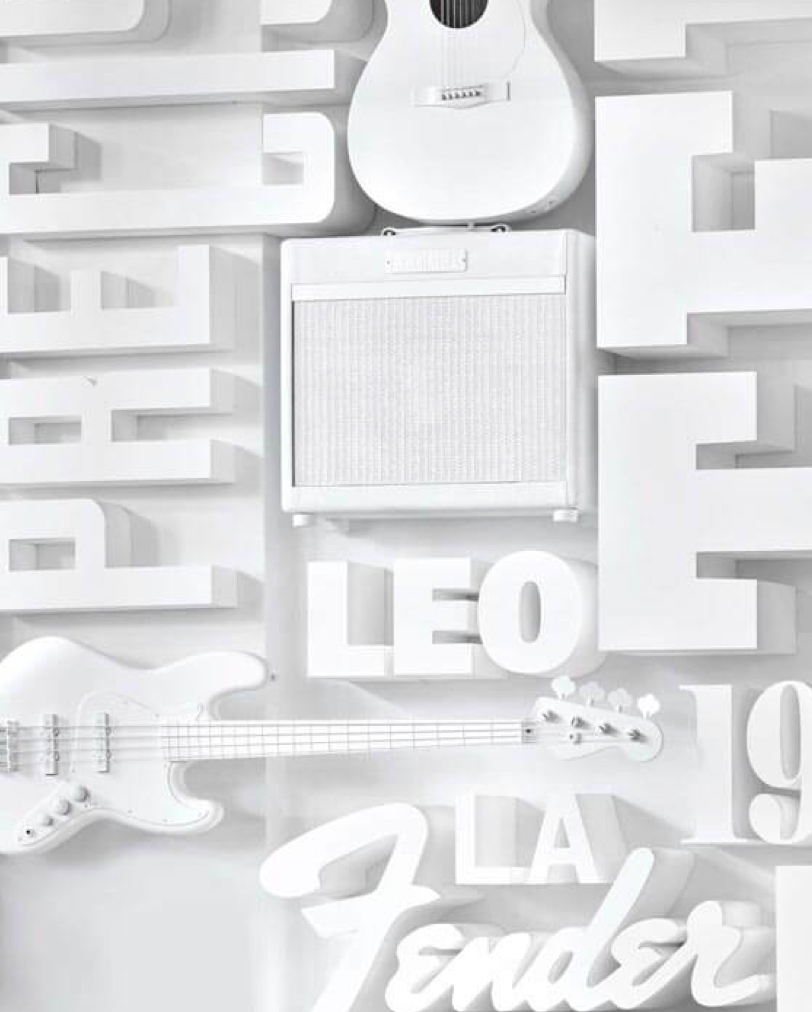 Environment · Strategy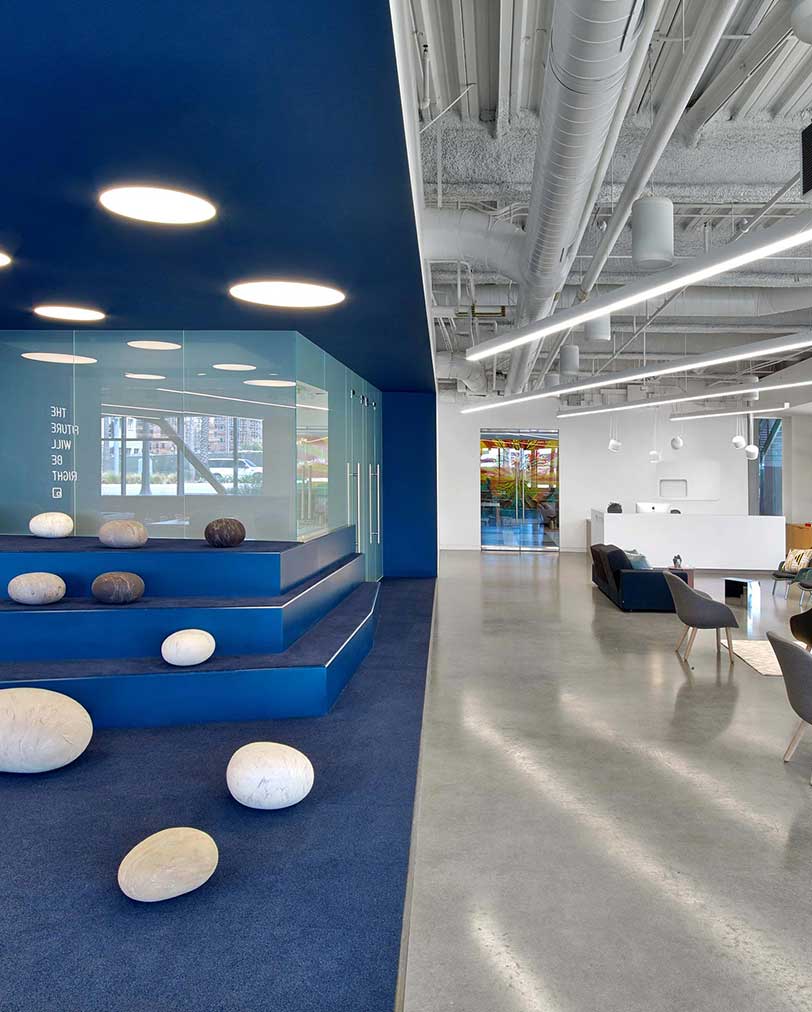 Environment · Strategy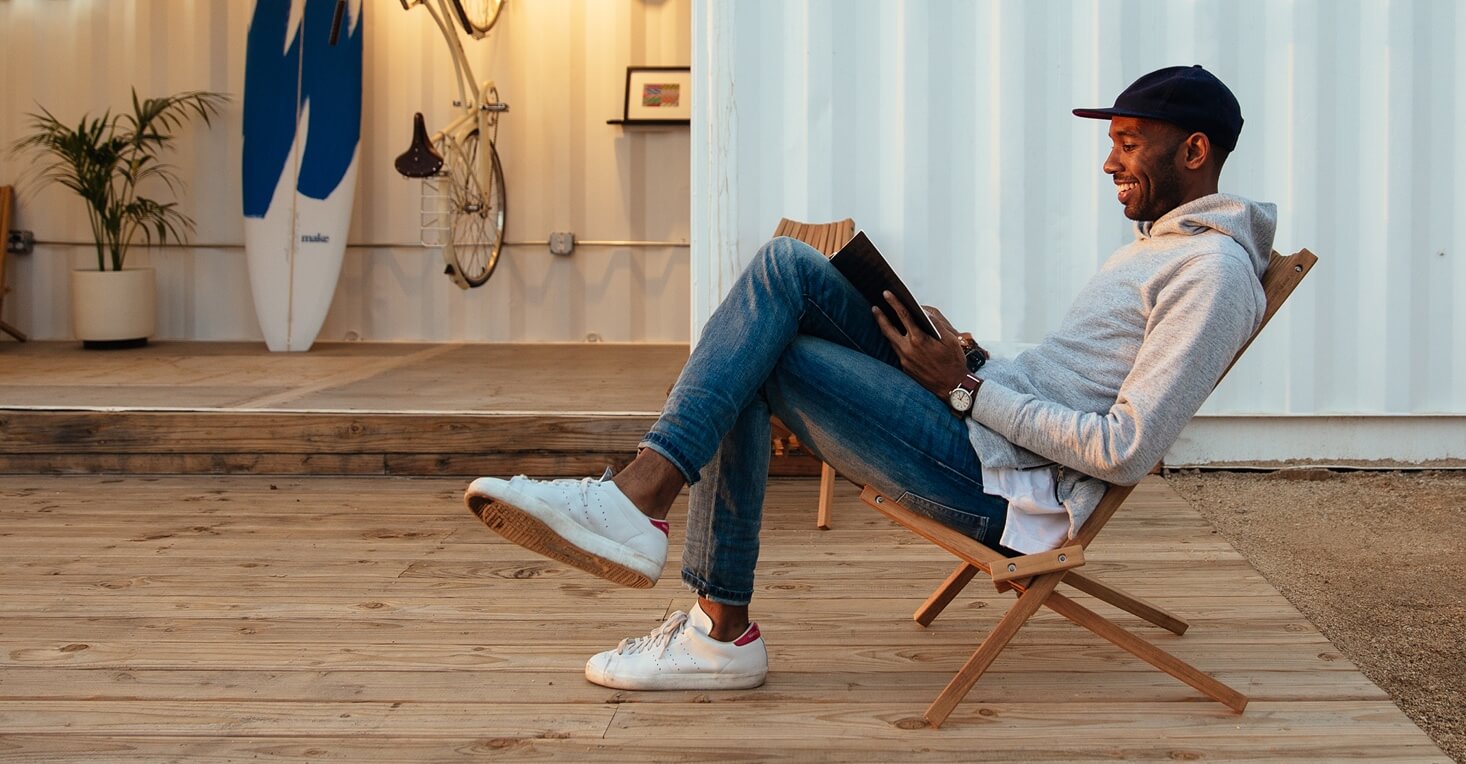 Brand · Environment · Strategy