HBO Seattle was an opportunity to develop a high-performance workspace for re-engineering entertainment.
Environment · Strategy
Driven by a passion for content and technology, HBO Digital Products is charged with developing new digital and interactive experiences and is responsible for such products as HBO GO and HBO NOW.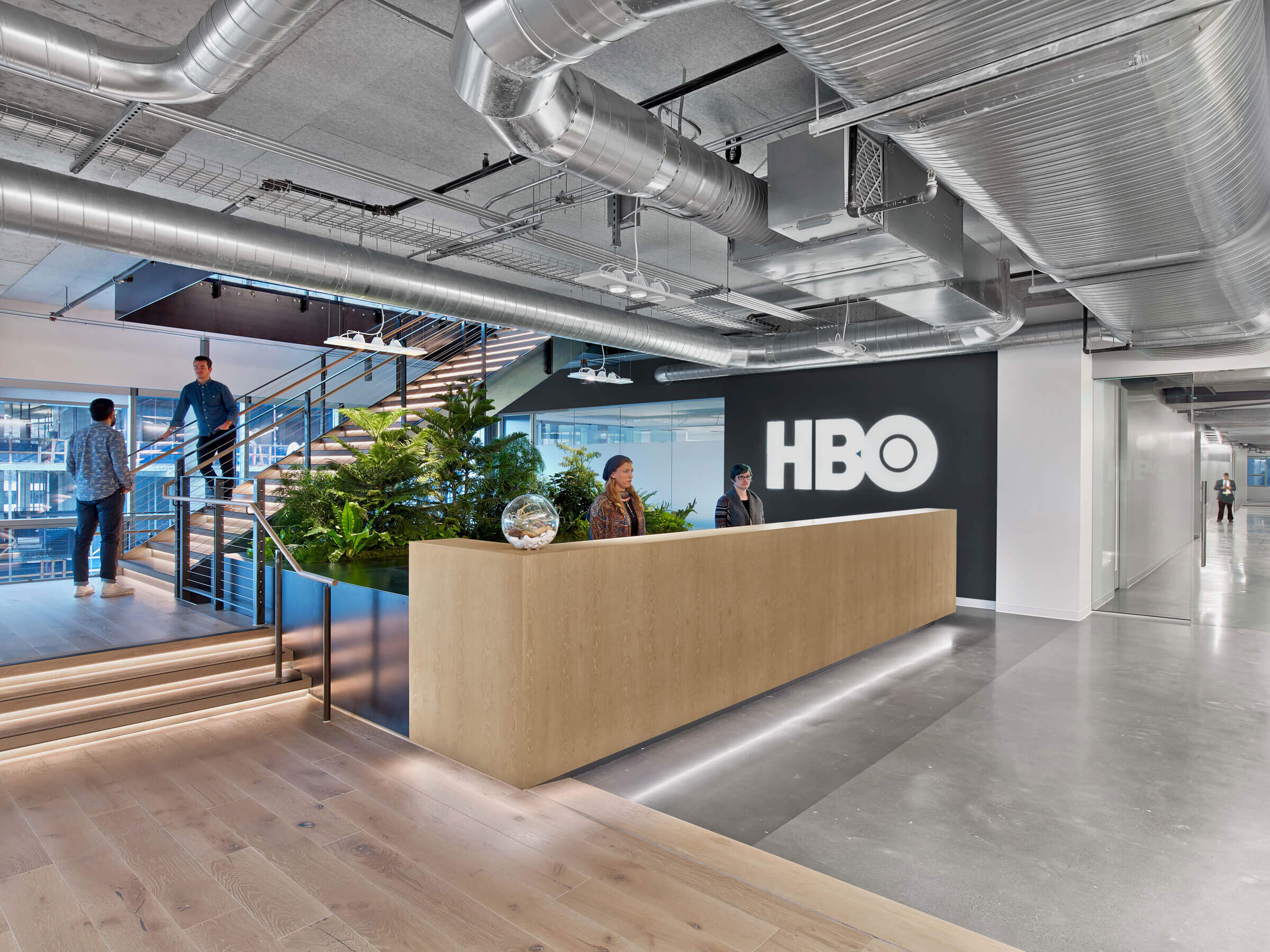 The result of this discovery process is a workspace that is highly responsive to and supportive of the teams, workflow, and culture that make up HBO Digital Products.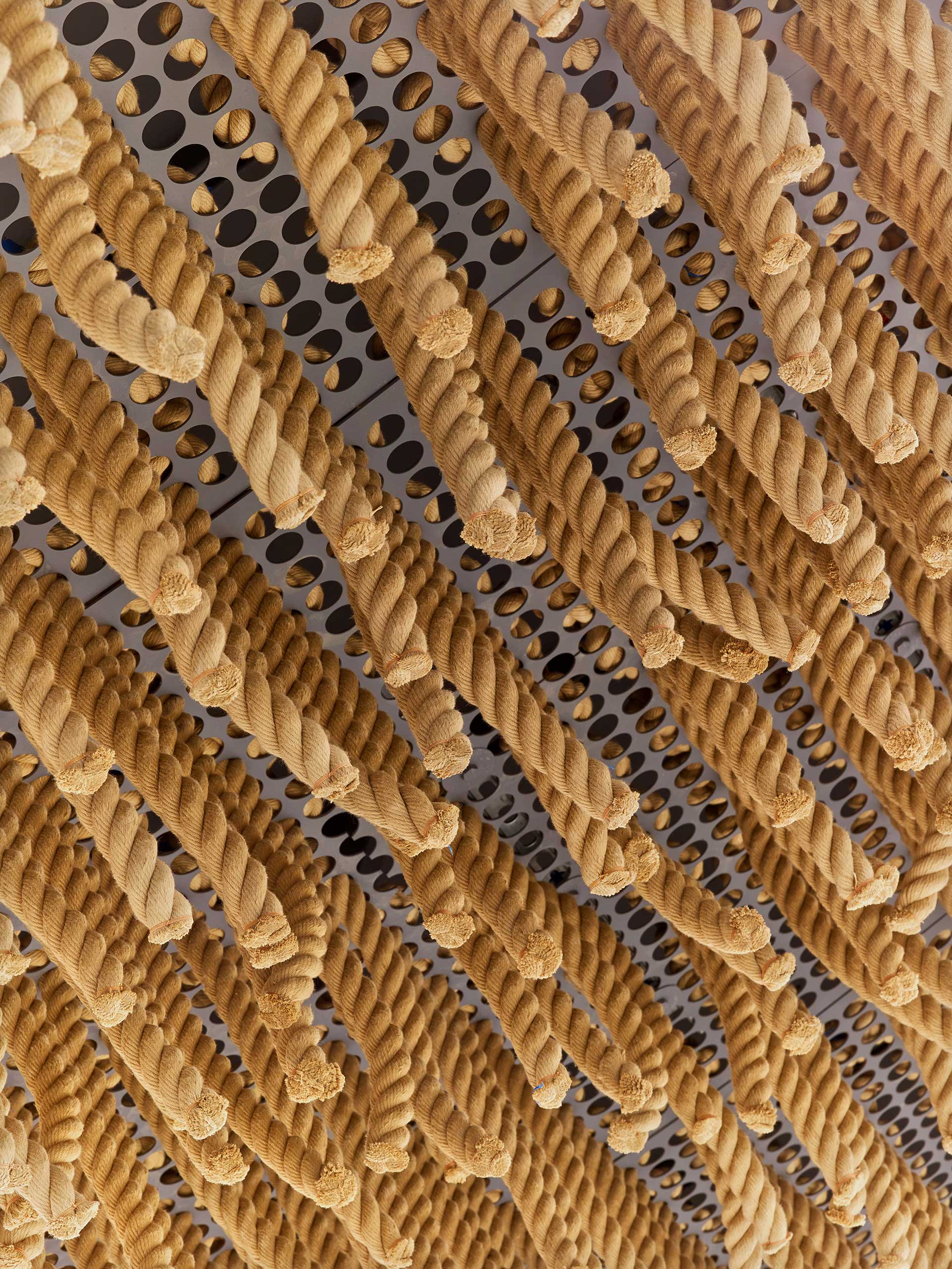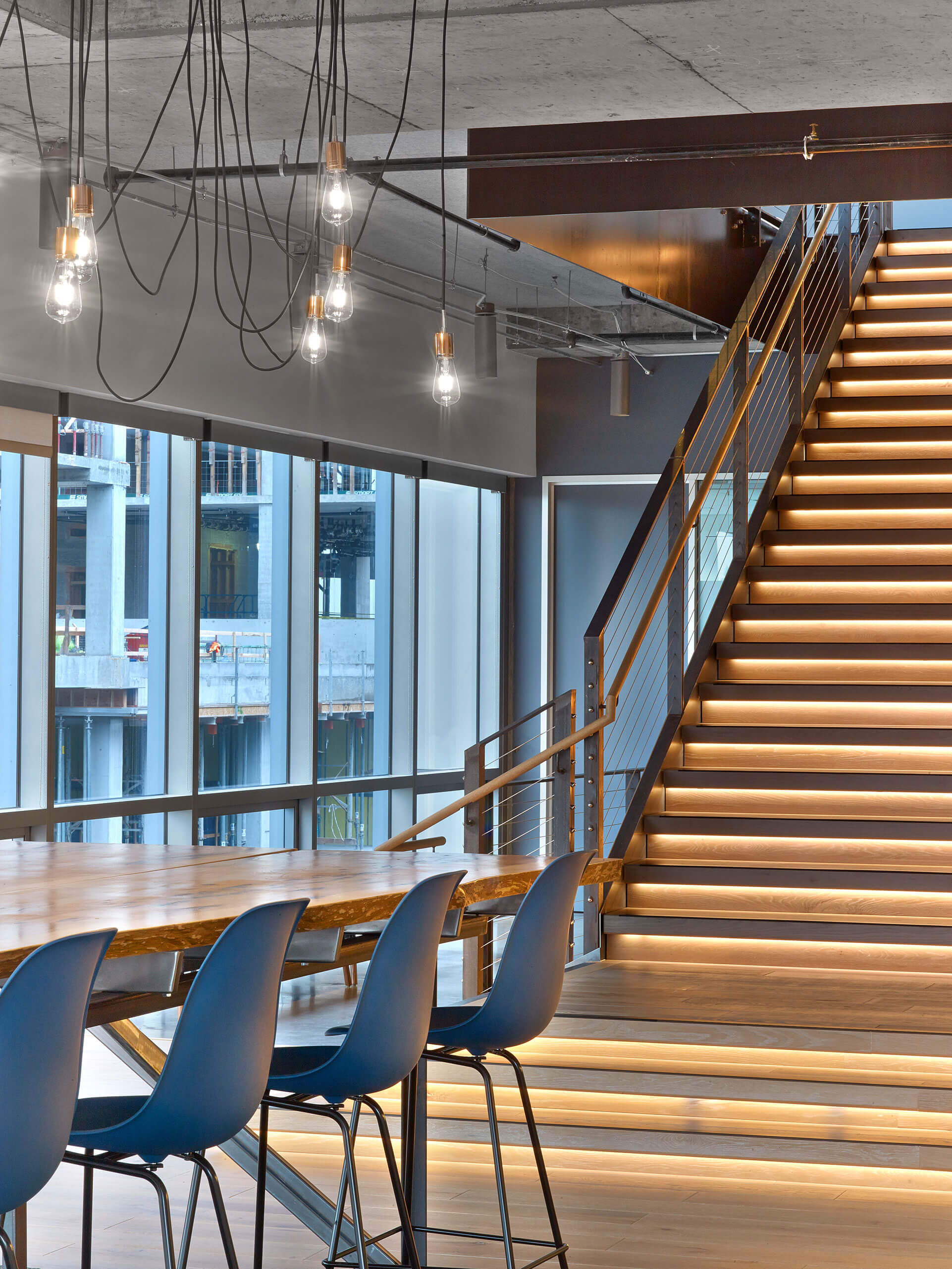 The space had to support and inspire the agile process of the teams while allowing for constant change and reconfiguration of the teams' size and mission. A raised flooring system and mobile desking allow employees to effortlessly reconfigure their work areas depending on the tasks at hand. Writable wall surfaces and small touchdown areas provide space for the teams' daily stand-ups. Display walls break up the long, linear corridors and afford spaces for people to gather and discuss projects.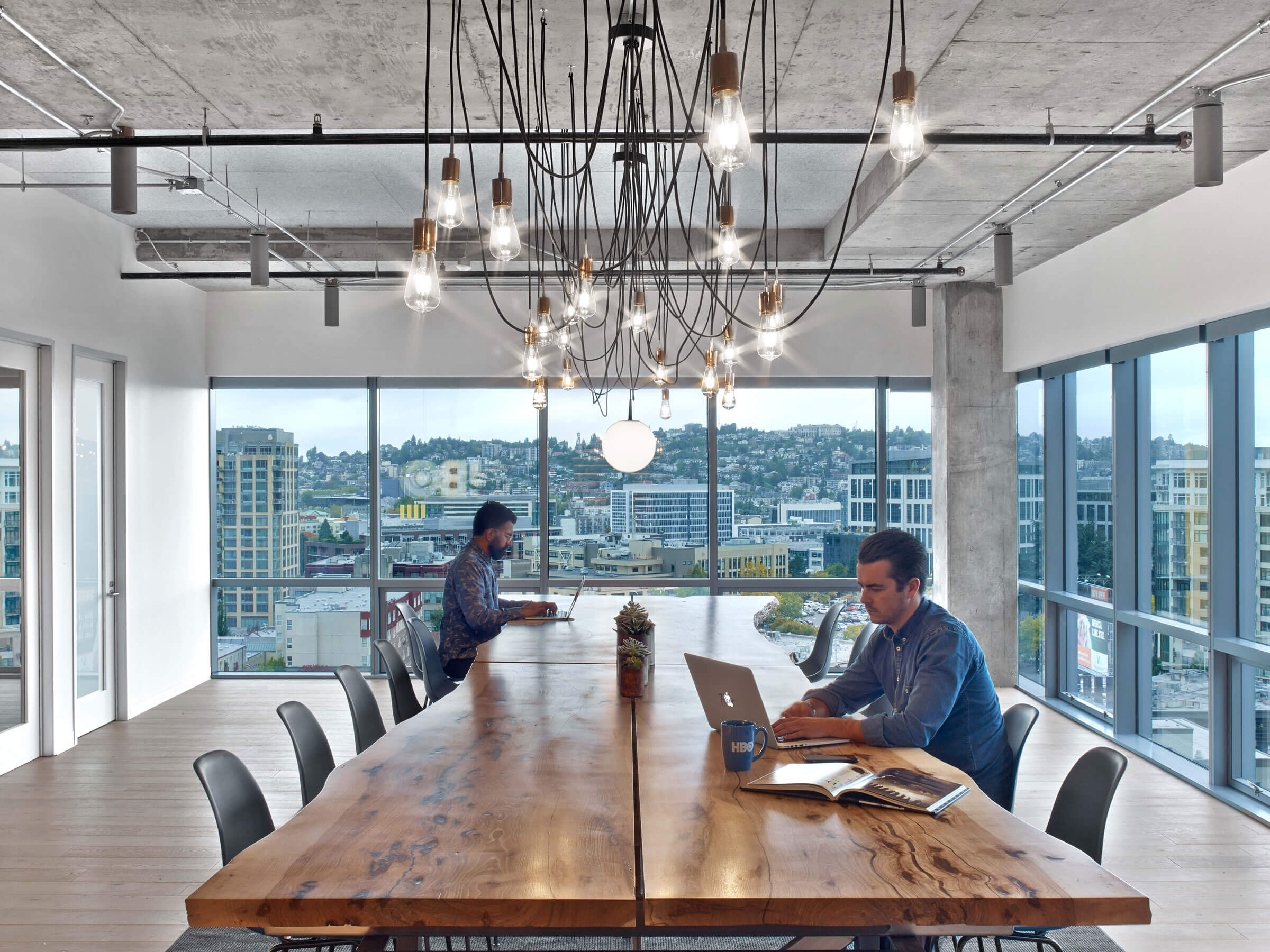 The aesthetic and material palette was inspired by the Pacific Northwest's manufacturing and maritime history married to the high tech, high touch aspect of the HBO offering. Rope ceilings, exposed wood, and raw steel, as well as furnishings more geared toward a hospitality setting, are used throughout the space to bring a distinct sense of place without the use of cliché.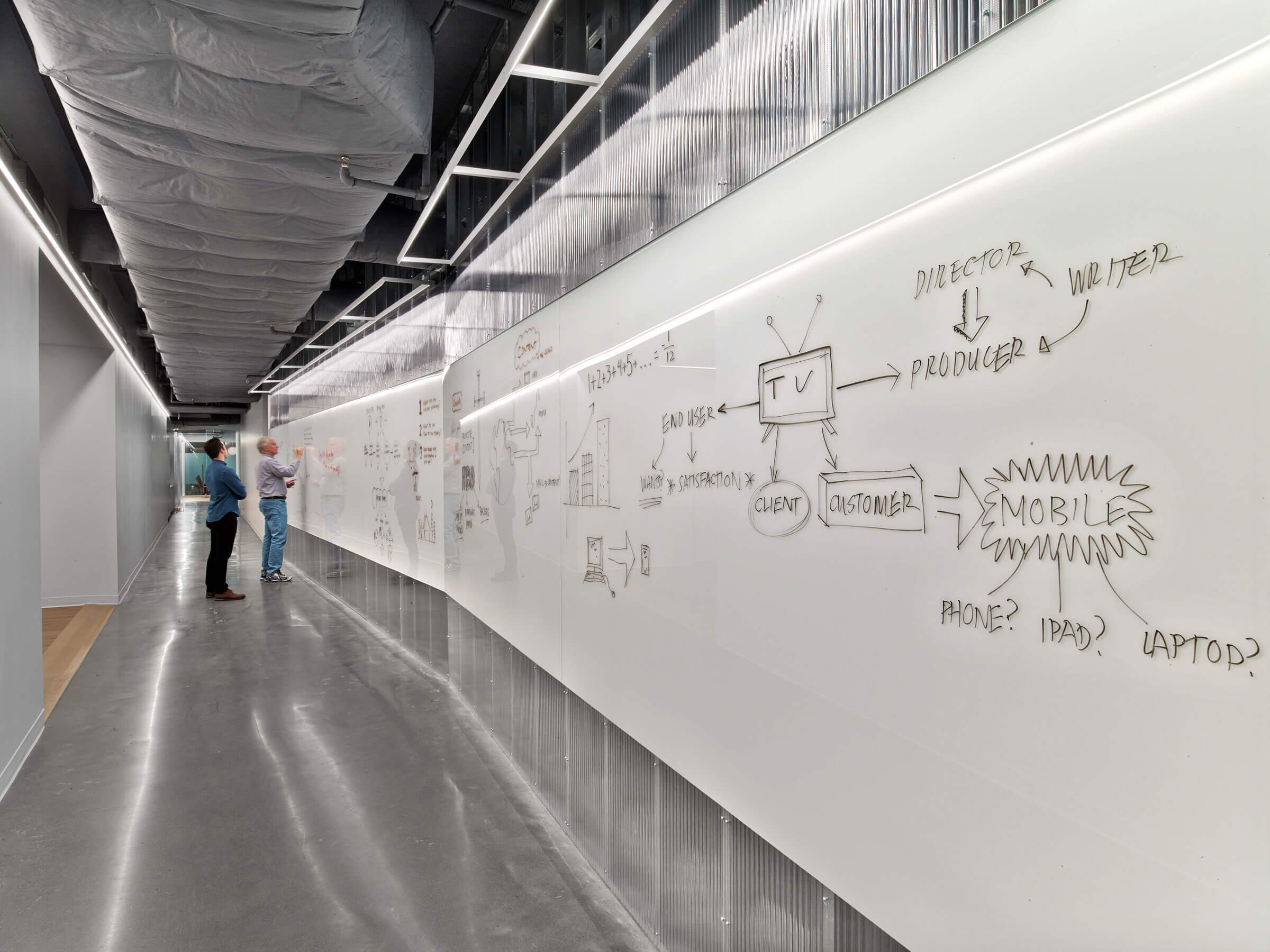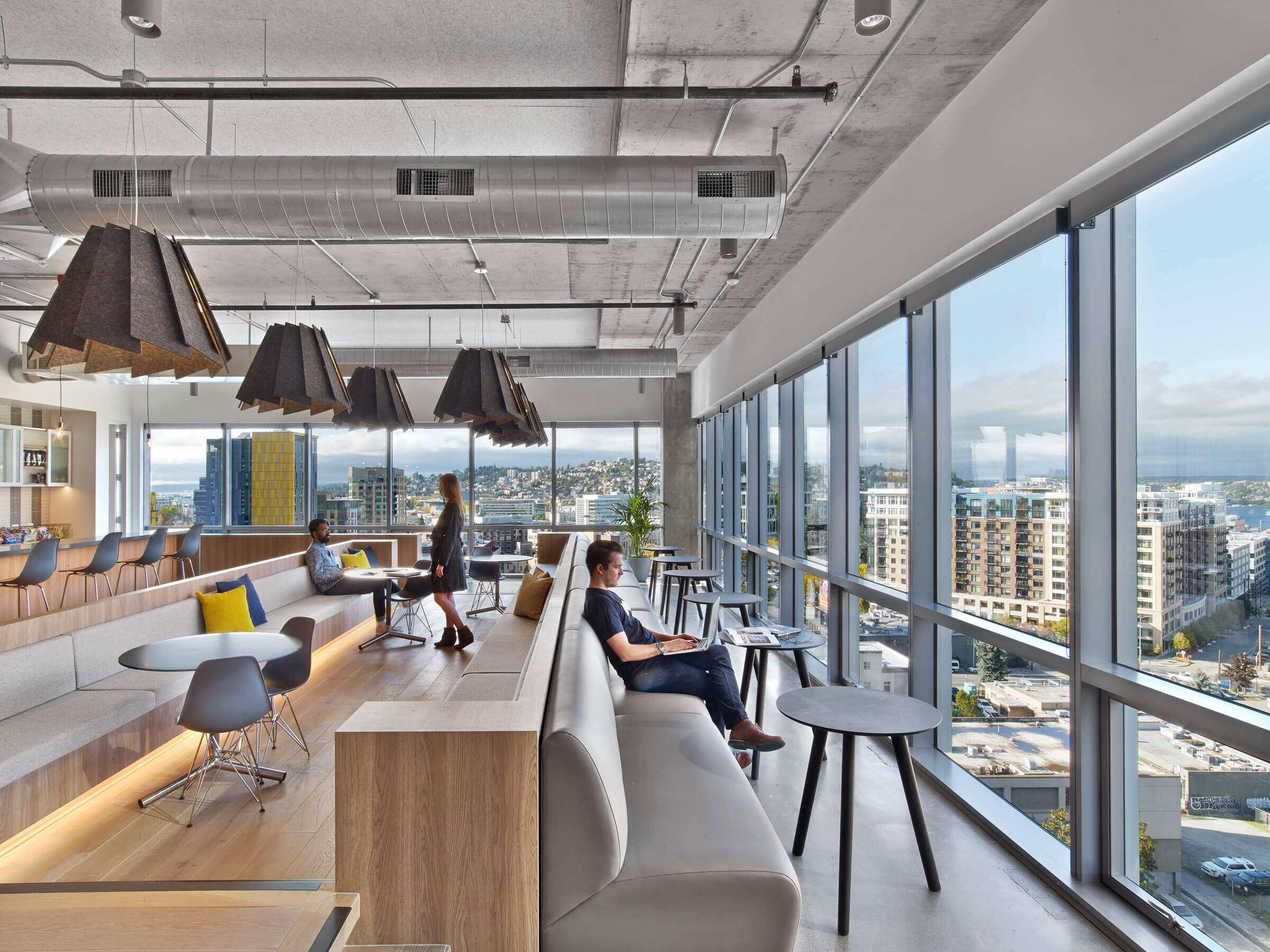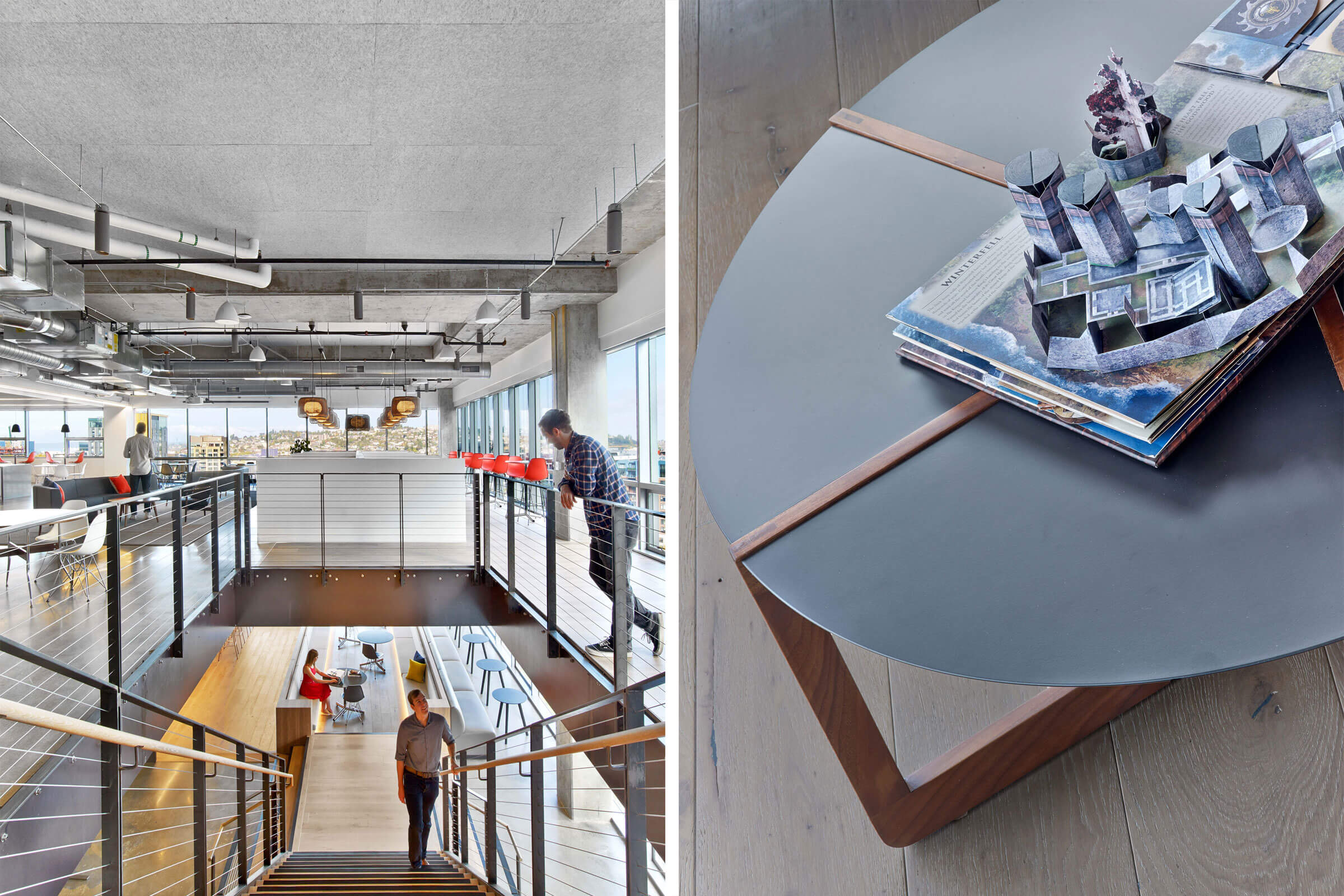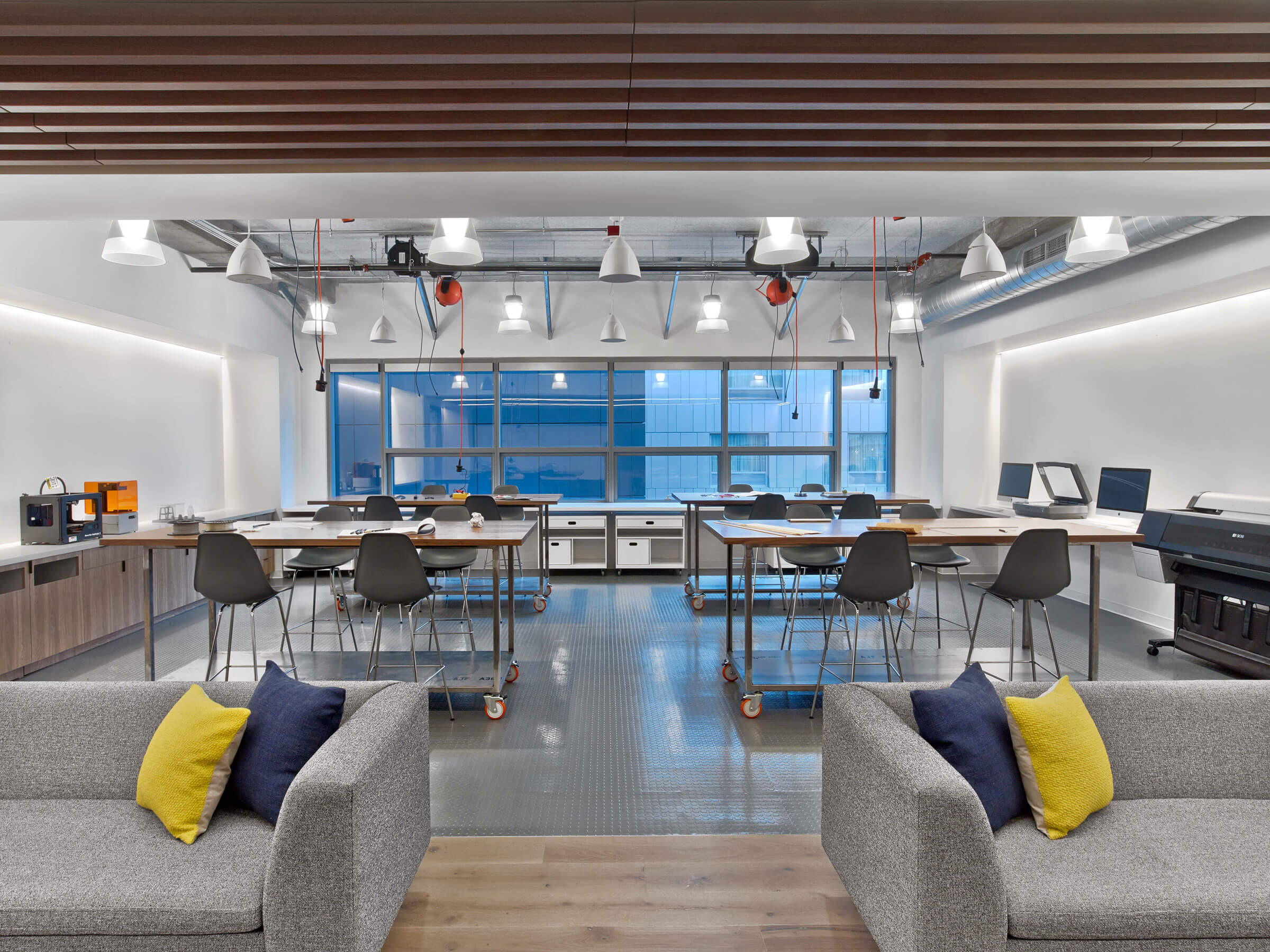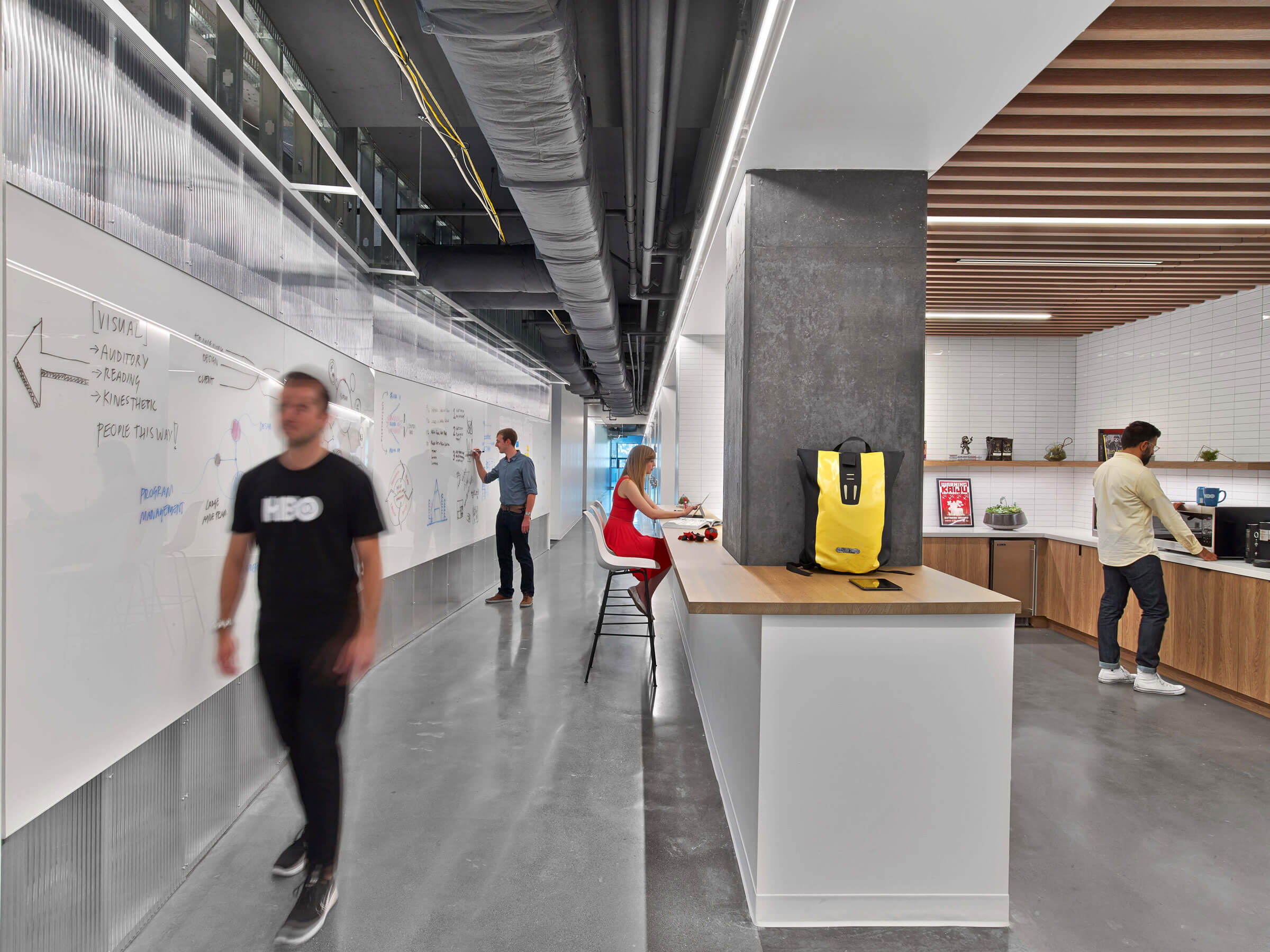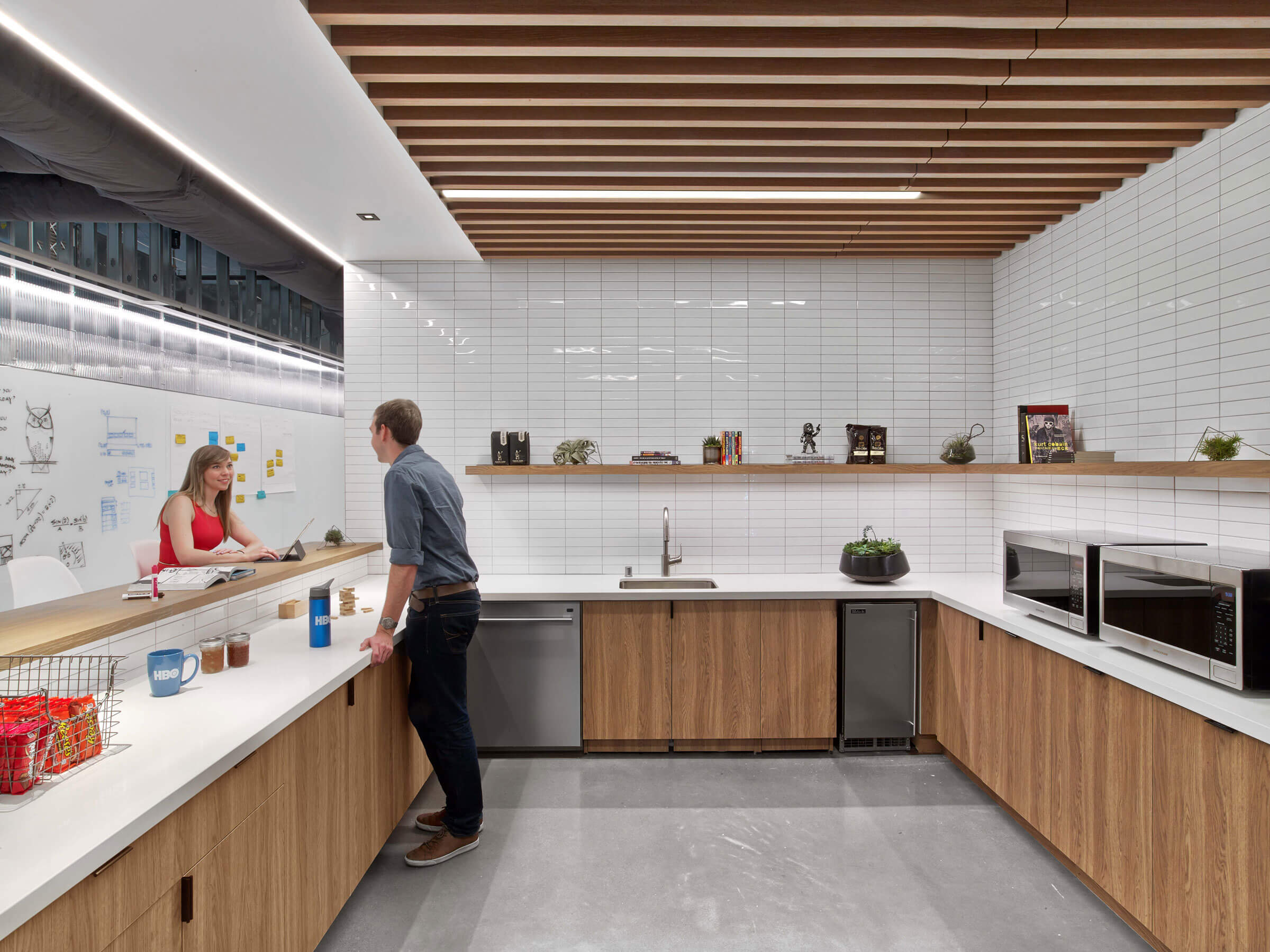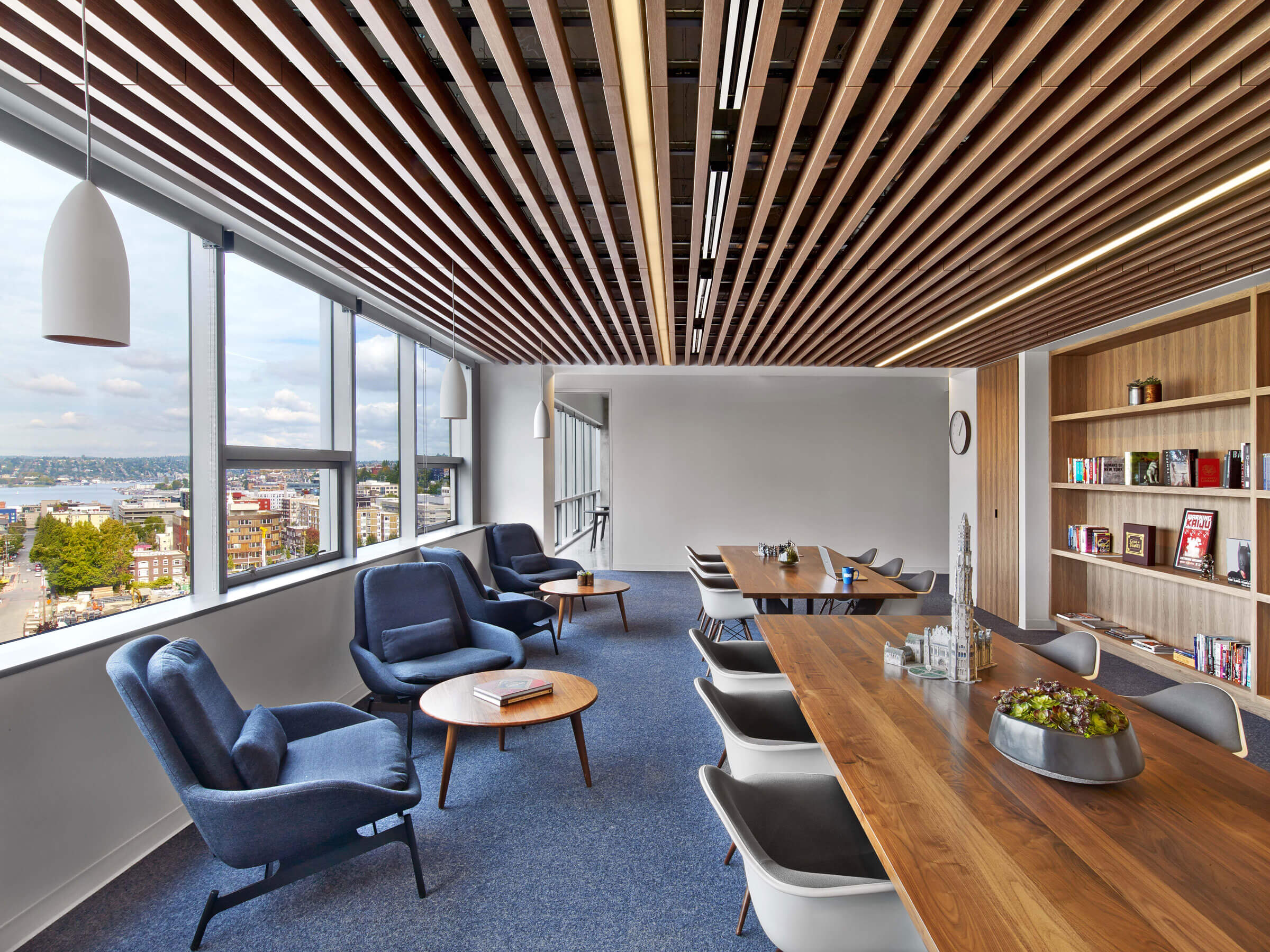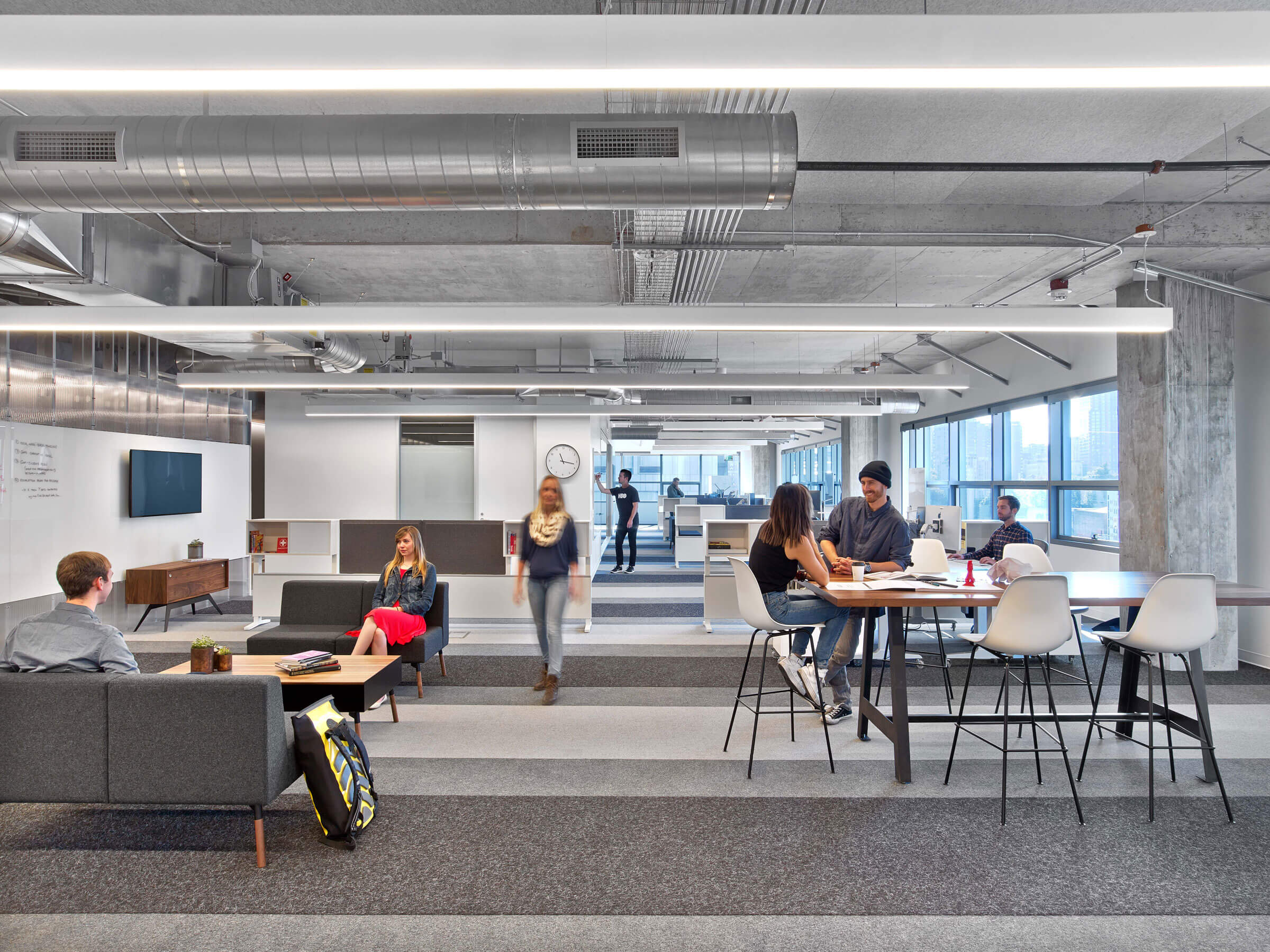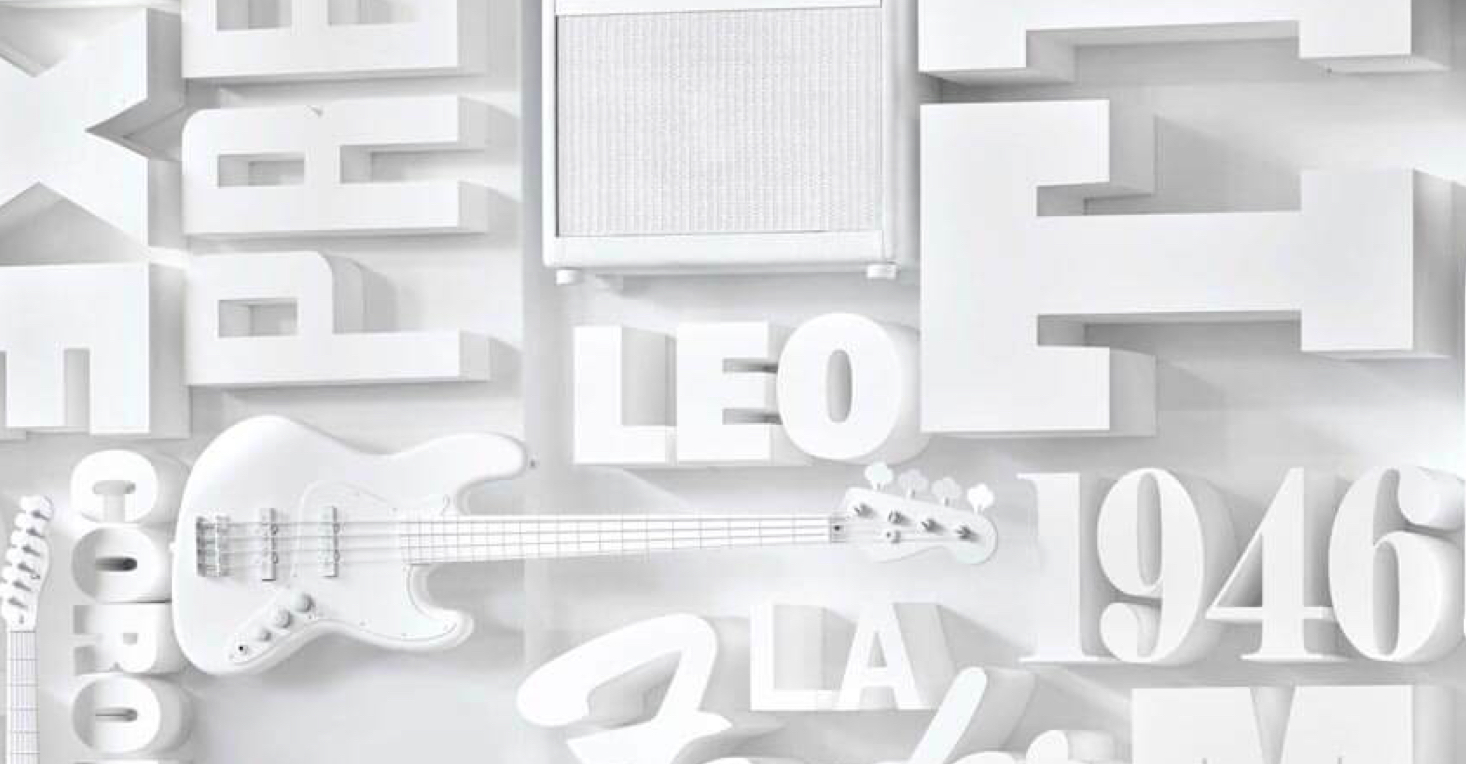 Environment · Strategy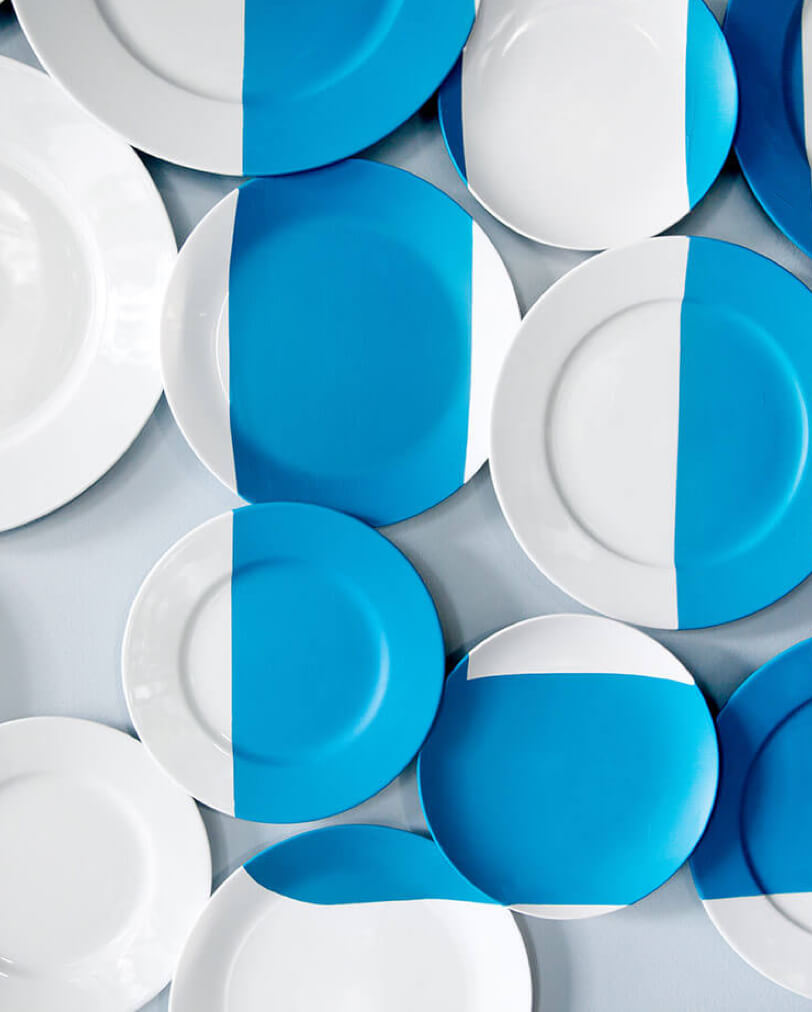 Brand · Environment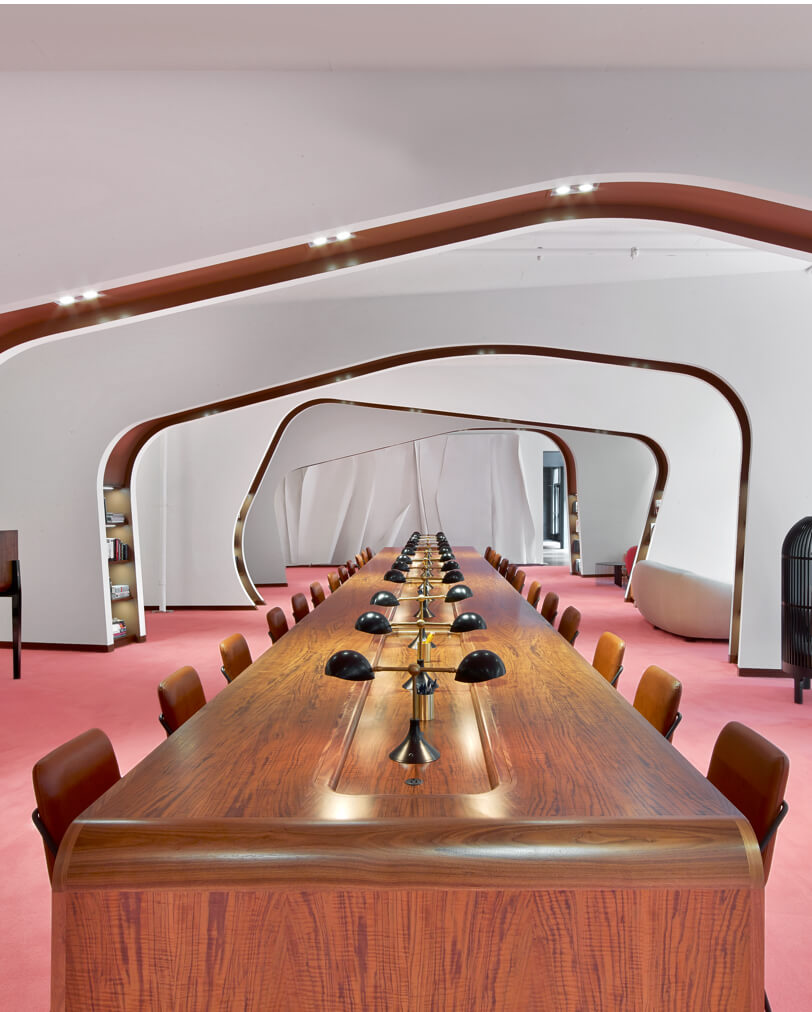 Environment · Strategy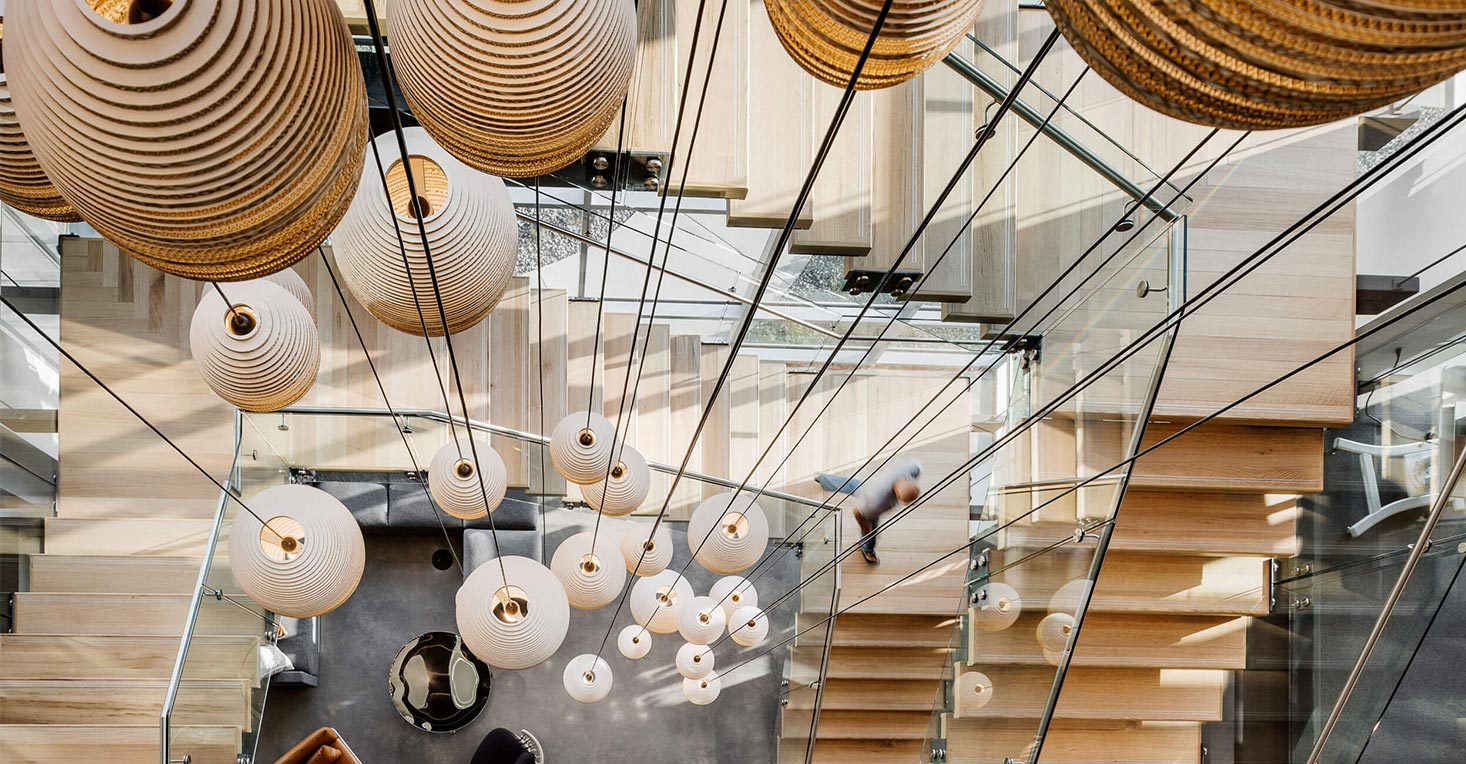 Brand · Environment · Strategy