When BBL Real Estate acquired the Mister A's Building in 2014, they had a vision for this 1960's two-way concrete waffle slab office tower.
Brand · Environment · Strategy
Situated on a full city block near San Diego's Balboa Park, the aging building was in need of a refresh. They imagined a vibrant office building full of creative companies. Rapt Studio worked with BBL Real Estate to establish four attributes that guided the repositioning of the property: authentic, alive, catalytic, and tailored. These principles formed the basis for all design touchpoints of the project from the architecture and interior design to a brand identity and marketing collateral. Complete with a new name, Fifth and Laurel was launched with not only an architectural intervention but a complete signage program and marketing collateral, including custom-designed guest umbrellas, fountain pens, and playing cards.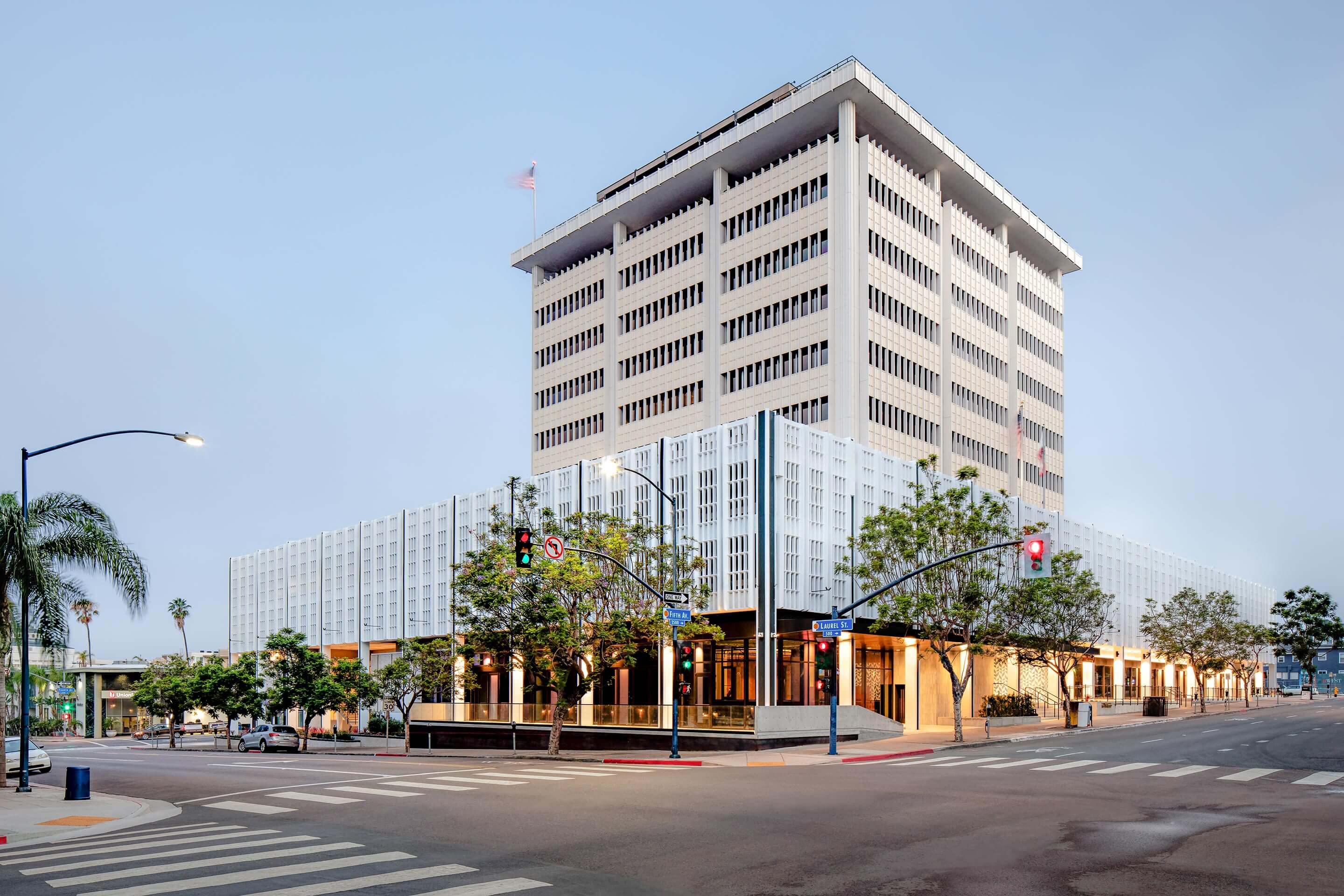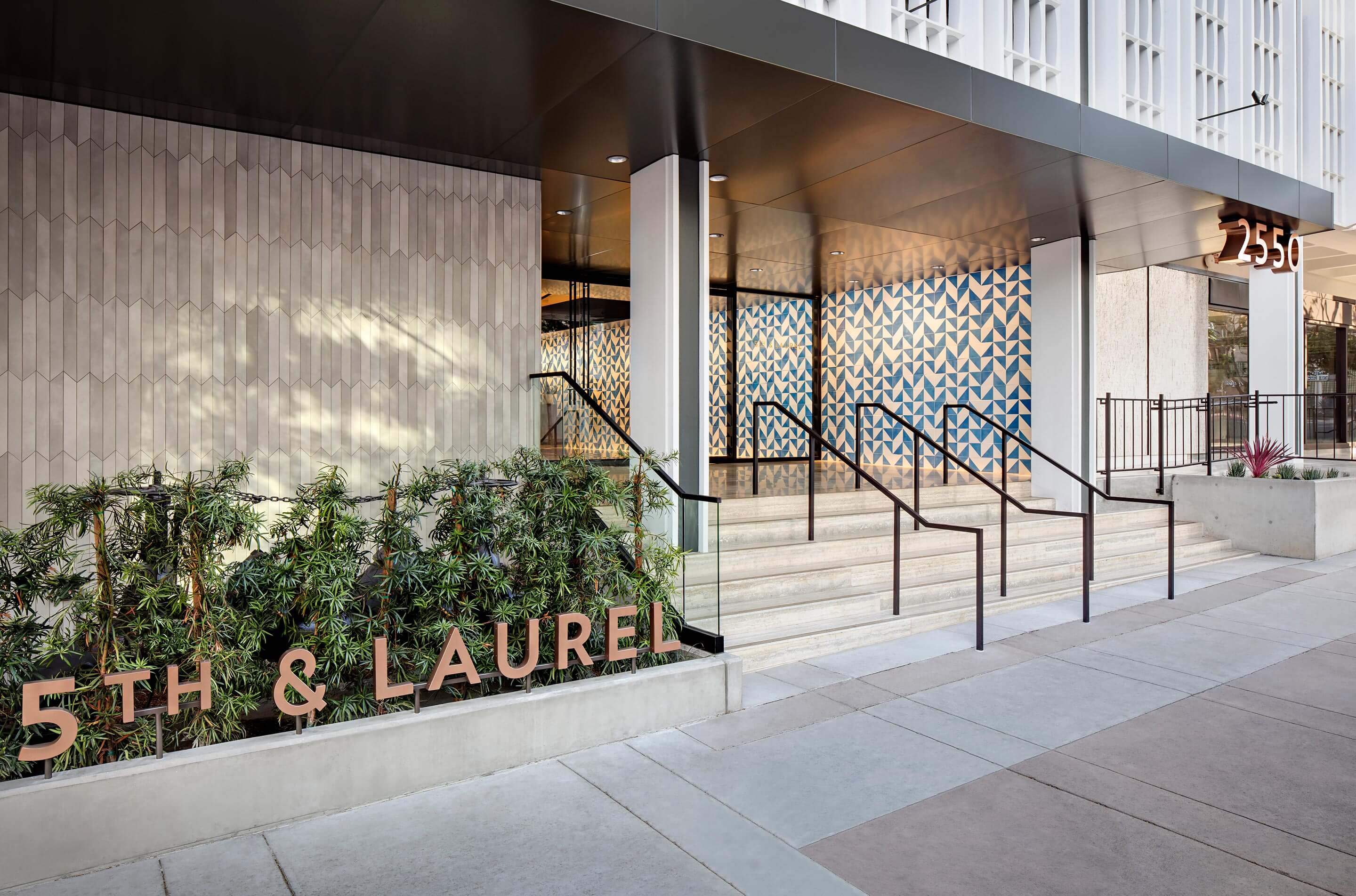 The main entrance on Fifth Avenue received a monumental travertine stair, an accessible entry vestibule, and an exterior feature wall composed of handmade tile that continues inside to a custom reception desk. 
The redesigned 10,000-square-foot lobby features oversized glass storefronts, a magnificent heritage chandelier, and a new skylight. These elements are accented by a custom, radial-tufted curved sofa, an artisan-sculpted coffee table, and a 16-foot diameter Brazilian cow-skin rug. Additional upgrades to the property include the restoration of the perimeter of the parking podium and the addition of an extensive outdoor terrace along Laurel Street that features a 60-foot retracting glass wall—allowing future restaurant diners to take advantage of the beautiful San Diego weather.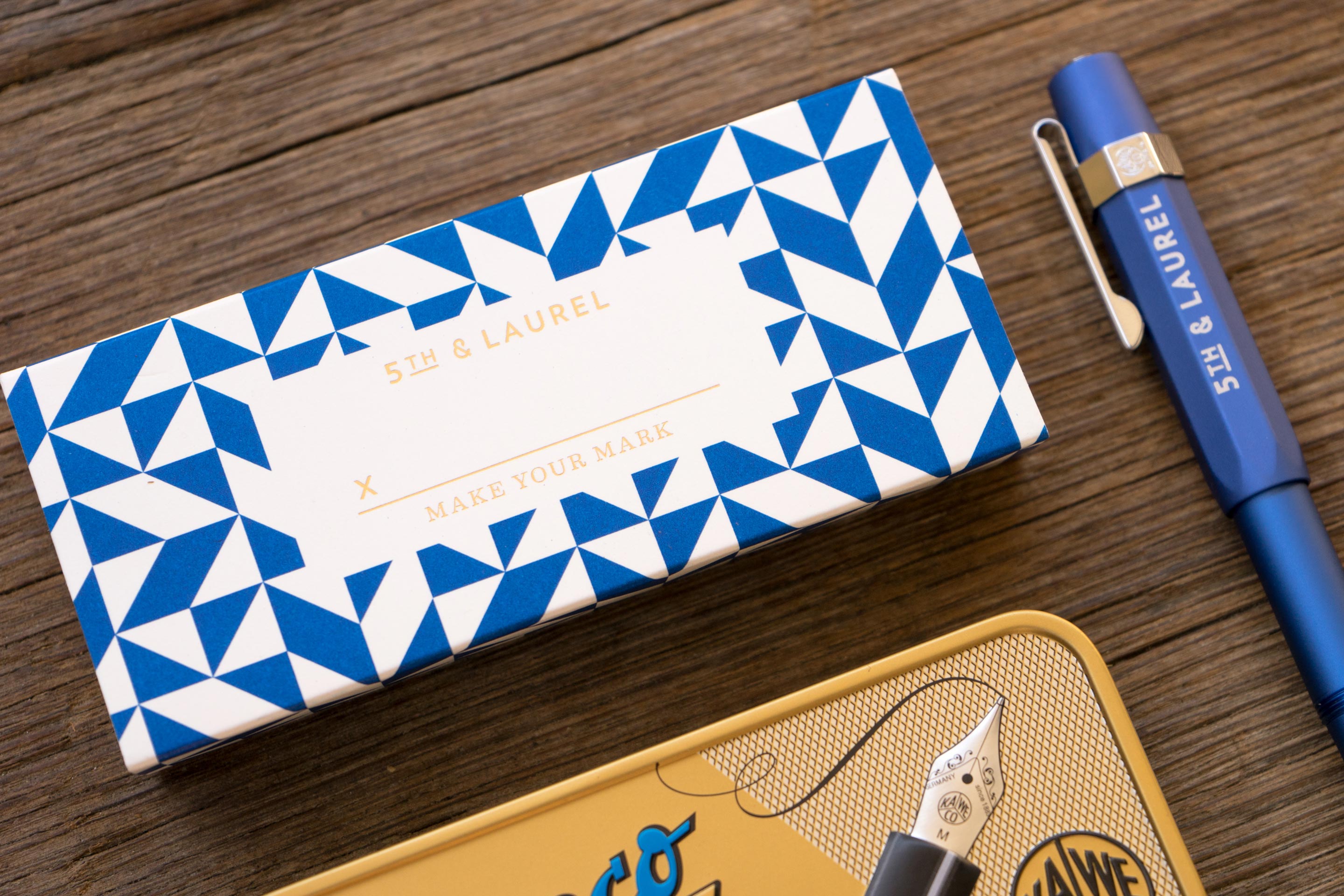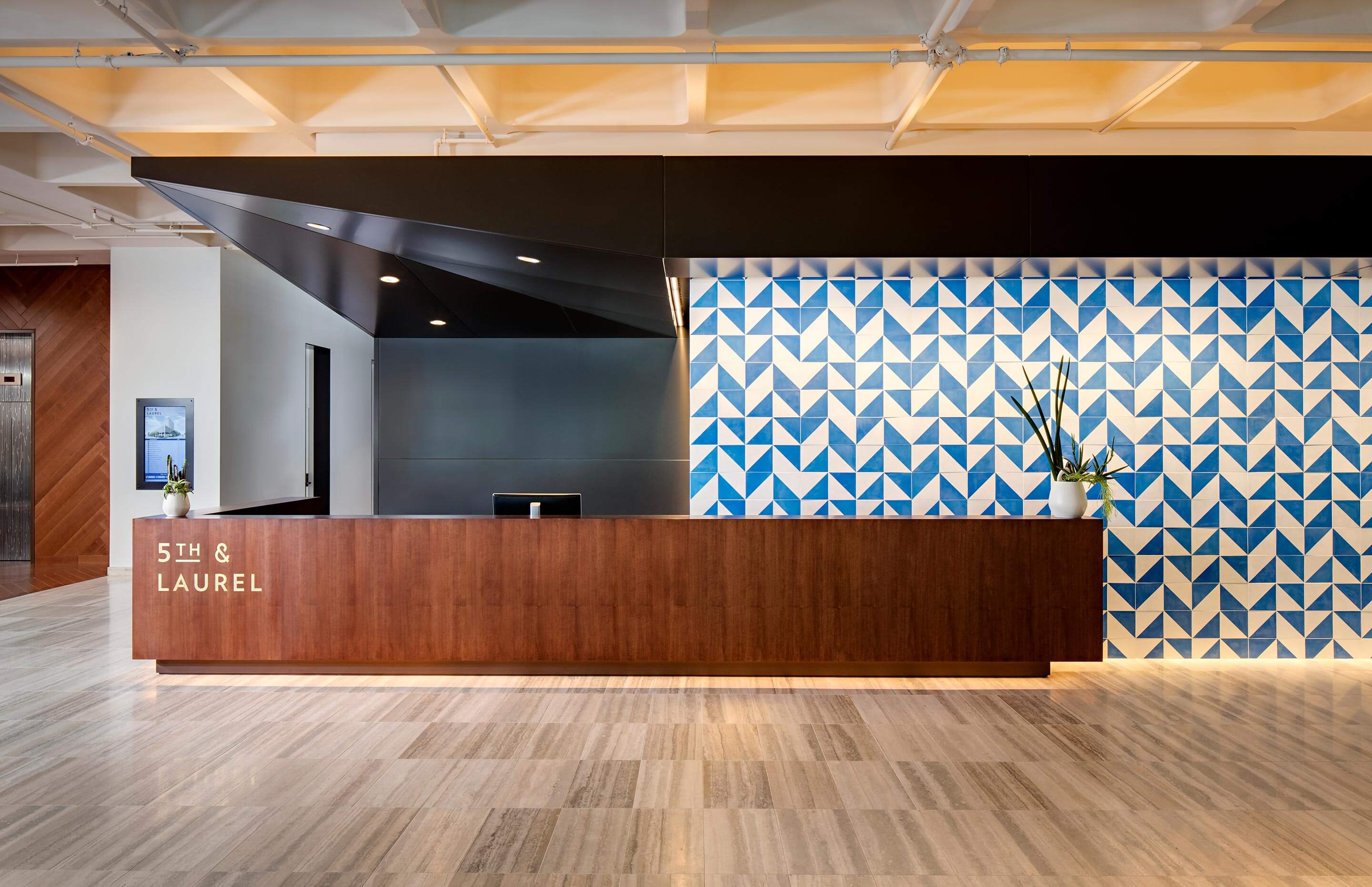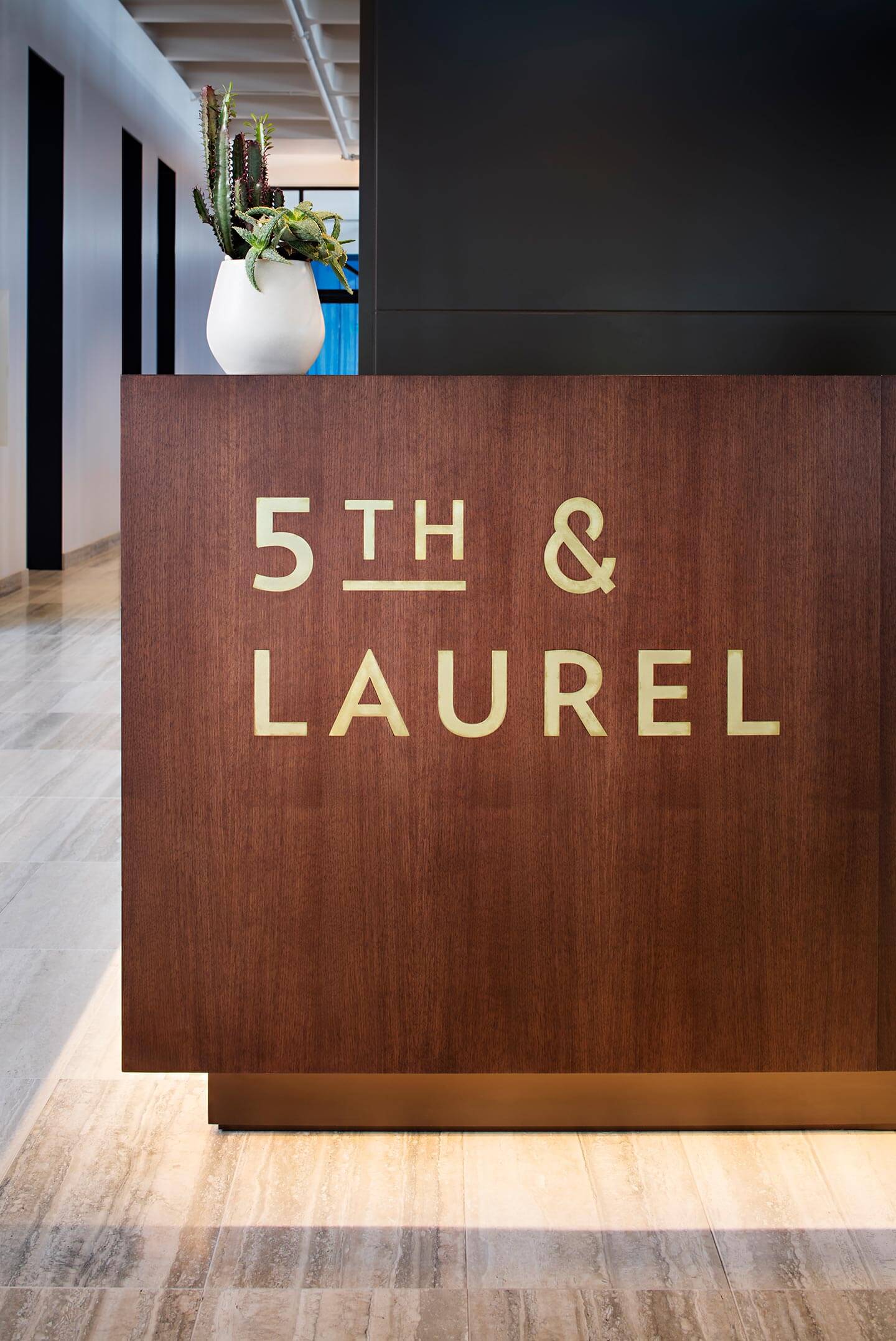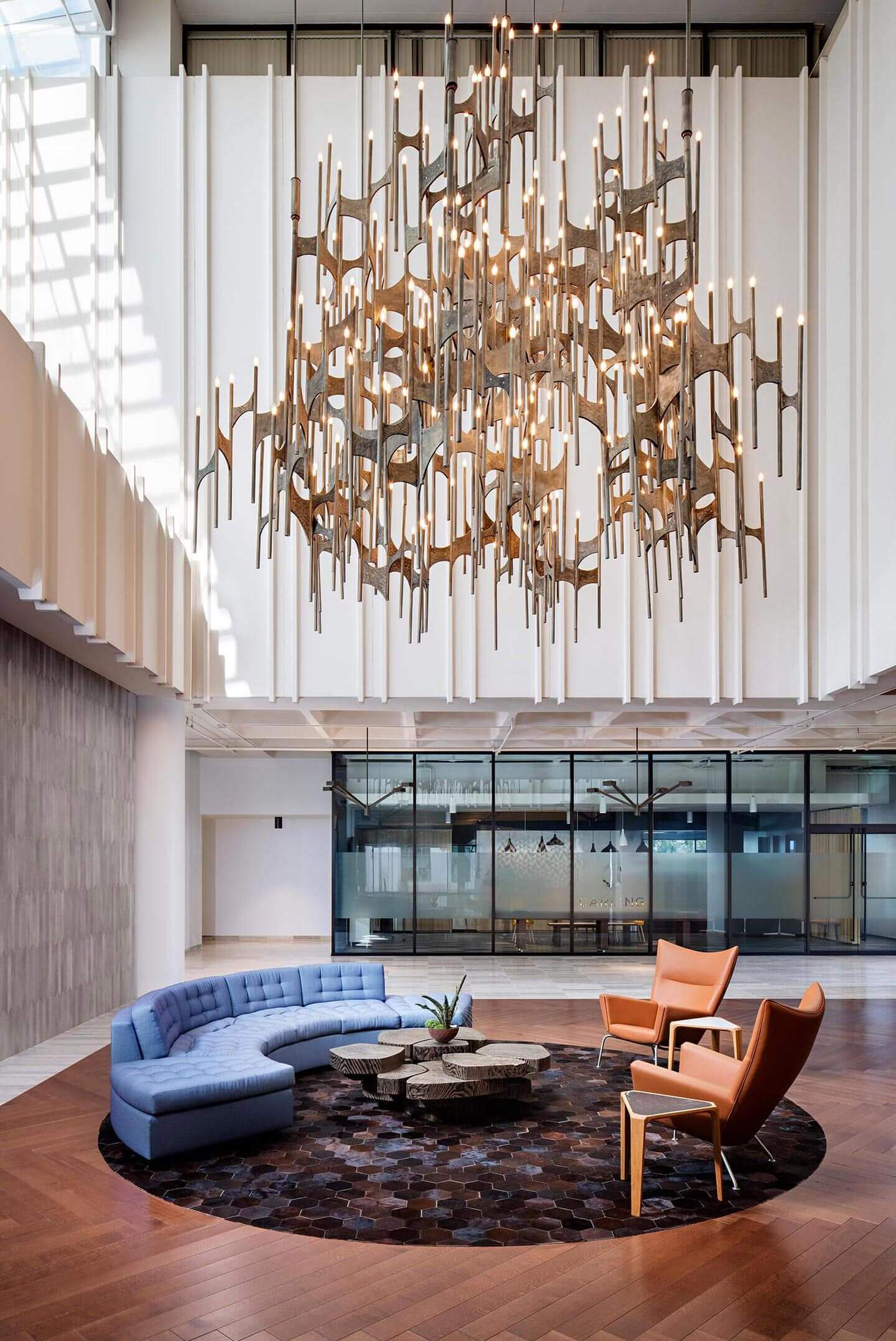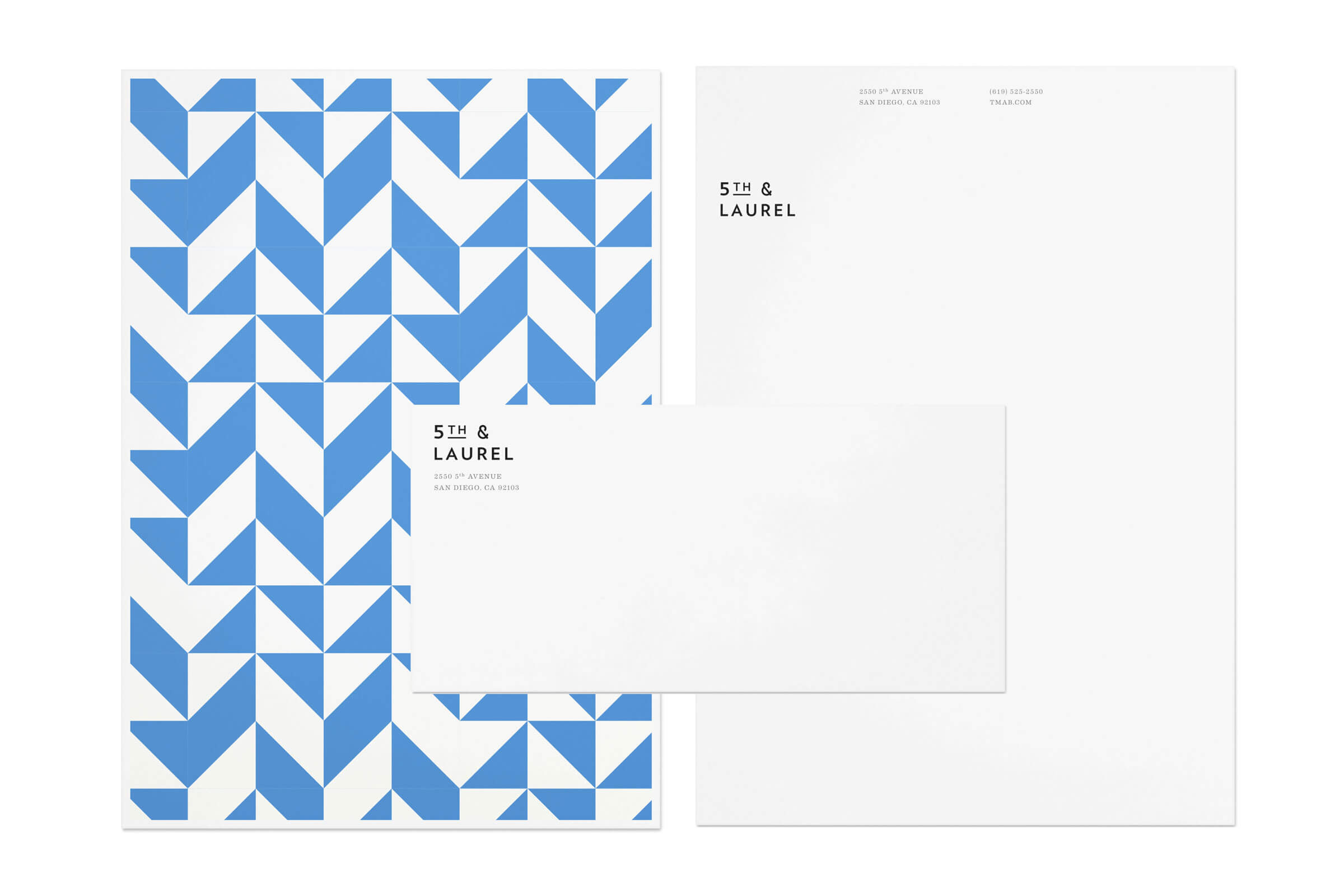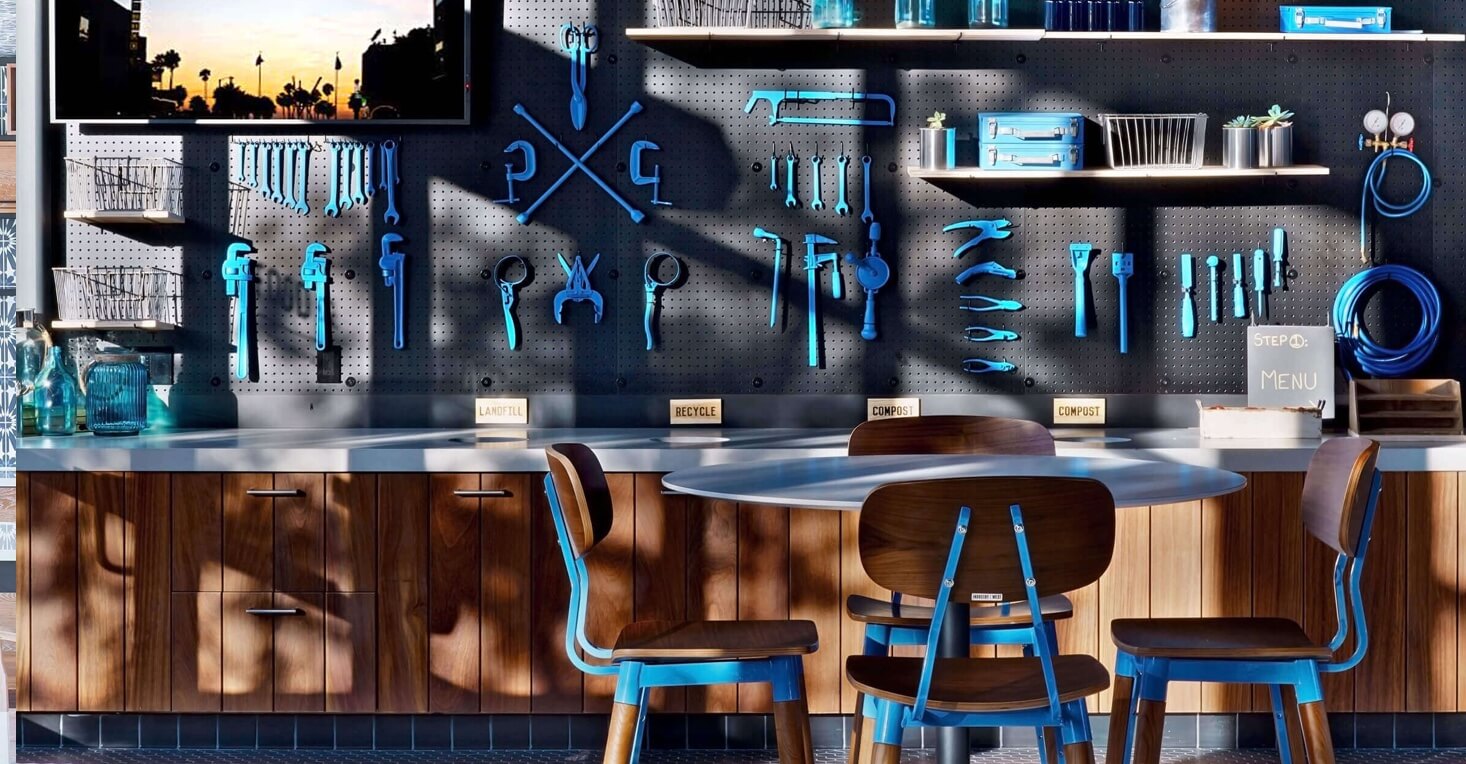 Environment · Strategy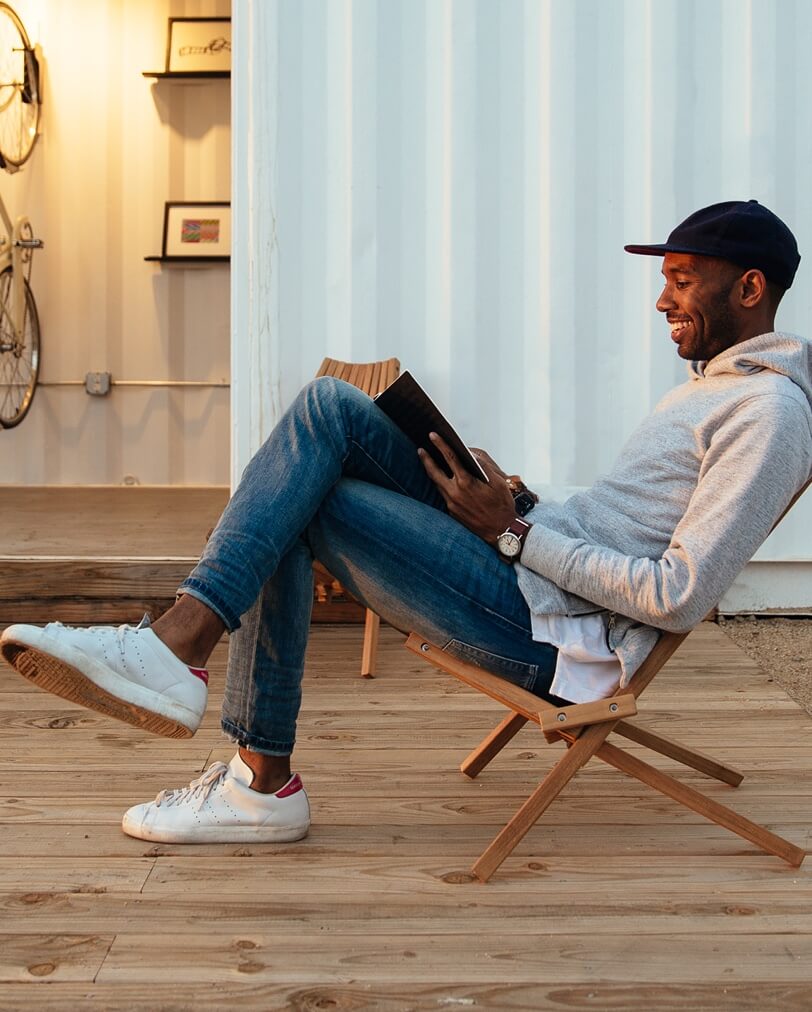 Brand · Environment · Strategy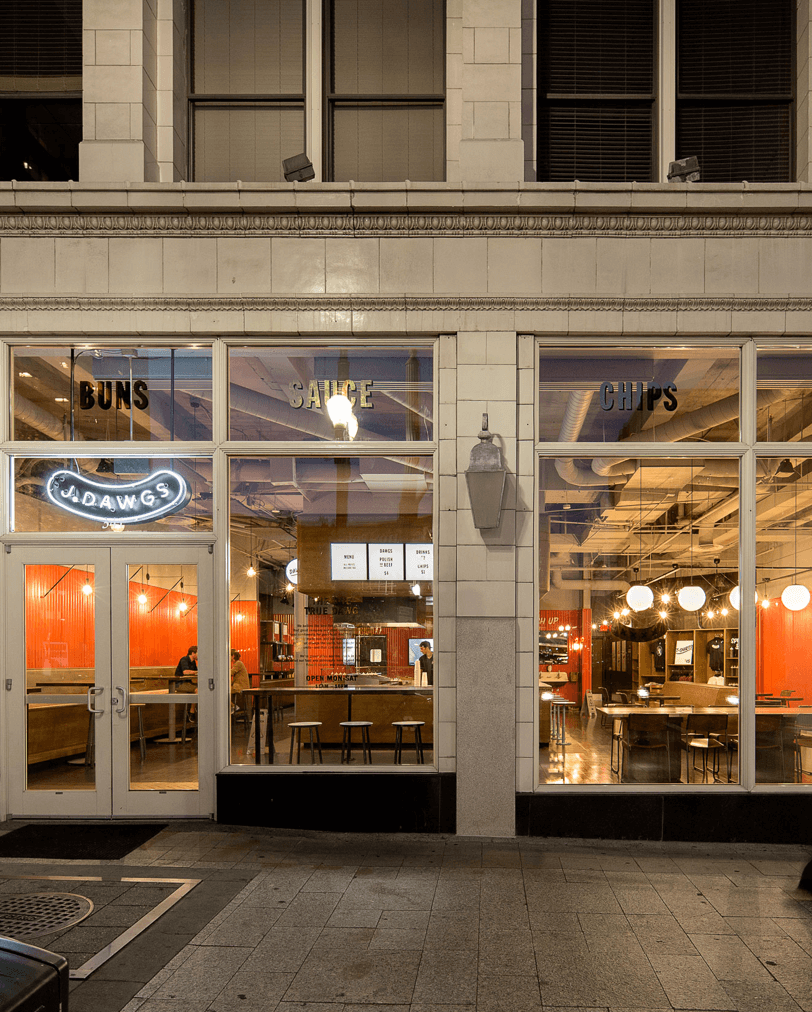 Brand · Environment · Strategy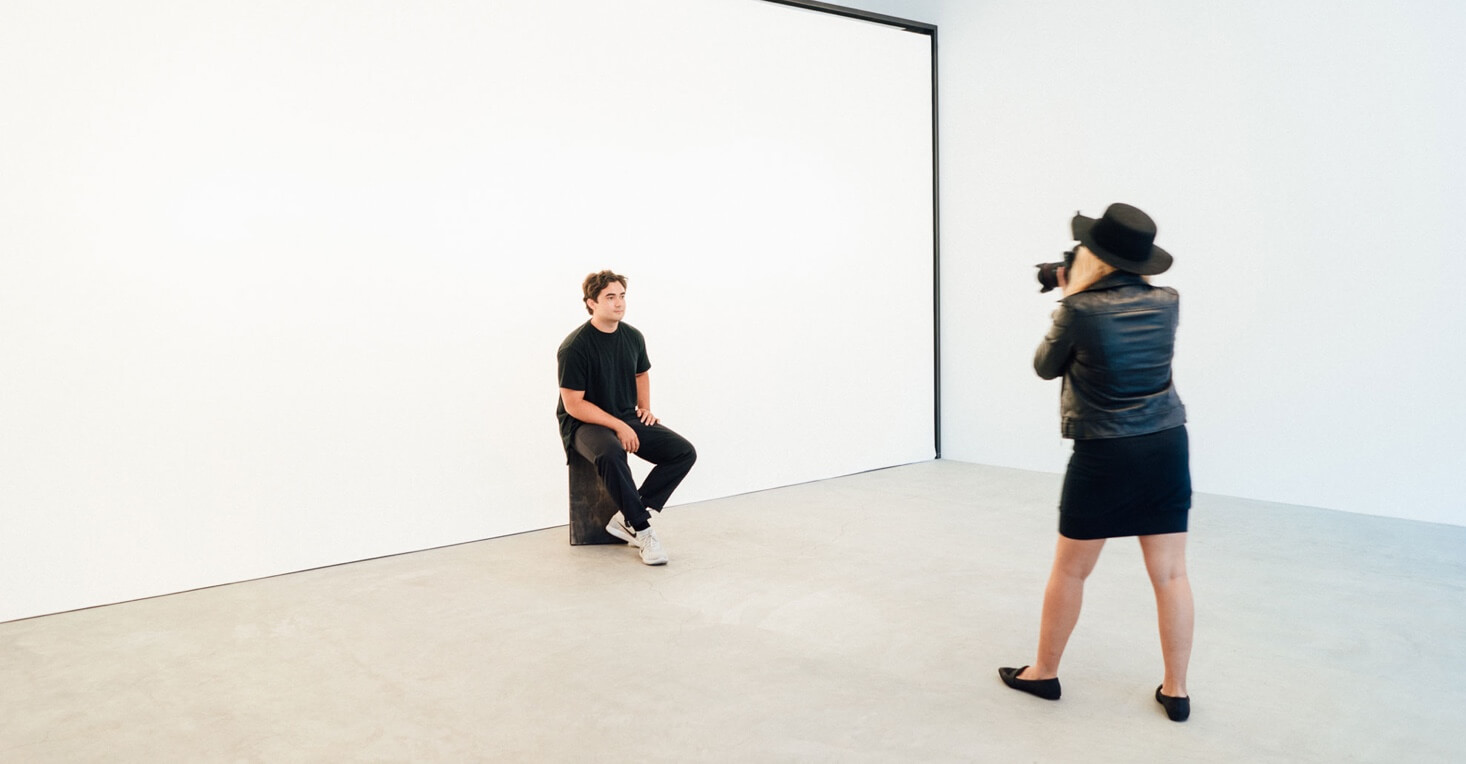 Brand · Environment · Strategy