Can the new headquarters of an architecture and urban planning firm spark the company's rebirth?
Environment
Jerde, a firm best known for high-profile international developments, called on Rapt when it came time to design their new headquarters, facilitating their move from Venice Beach to the heart of Downtown Los Angeles.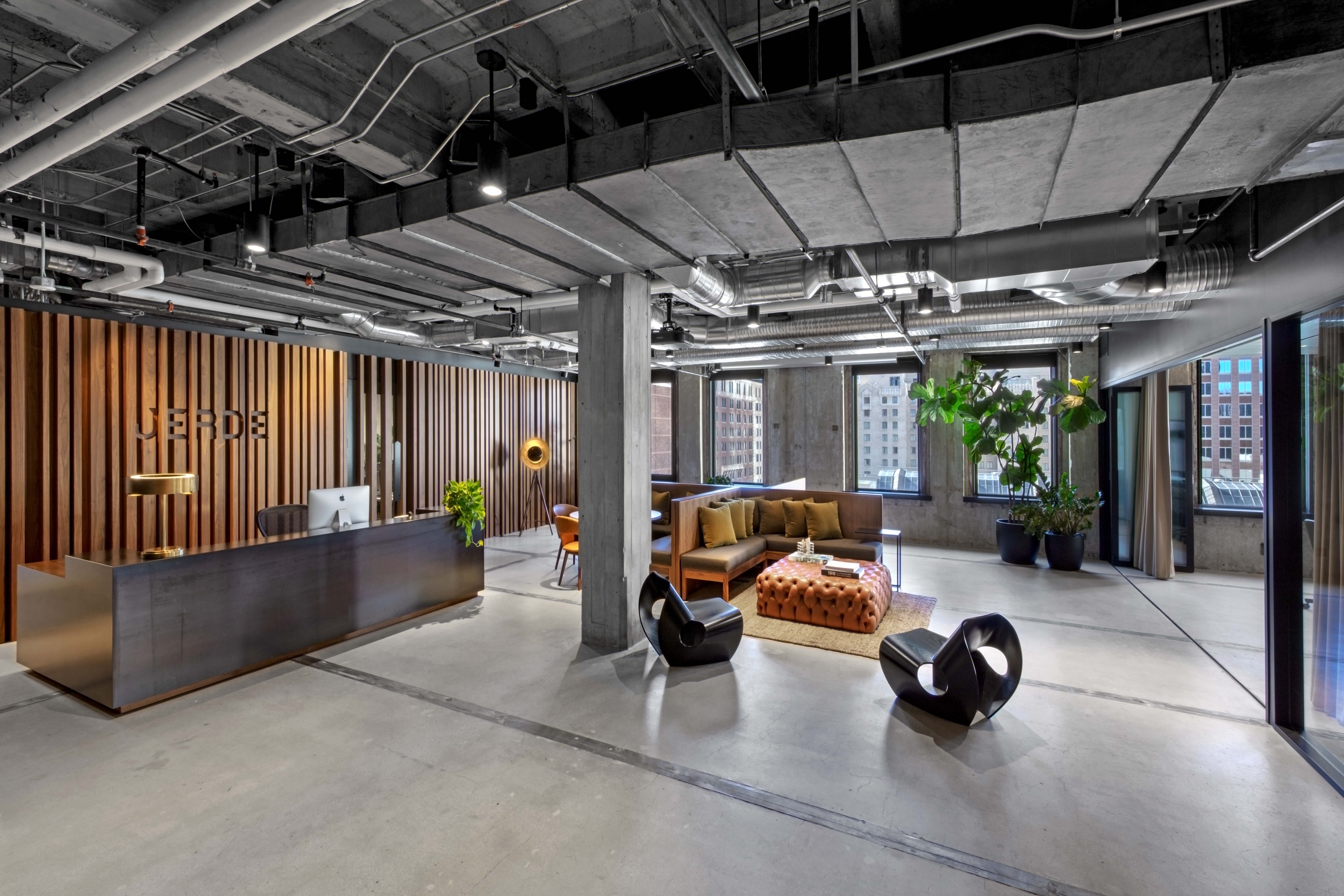 Jerde came to Rapt with one main wish: to firmly establish itself within the fabric of Los Angeles's urban core while welcoming clients from around the world. Now settled in the historic CalEdison – a stunning Art Deco landmark – their new headquarters sits framed in steel and concrete, inspired just as much by hospitality as workplace design.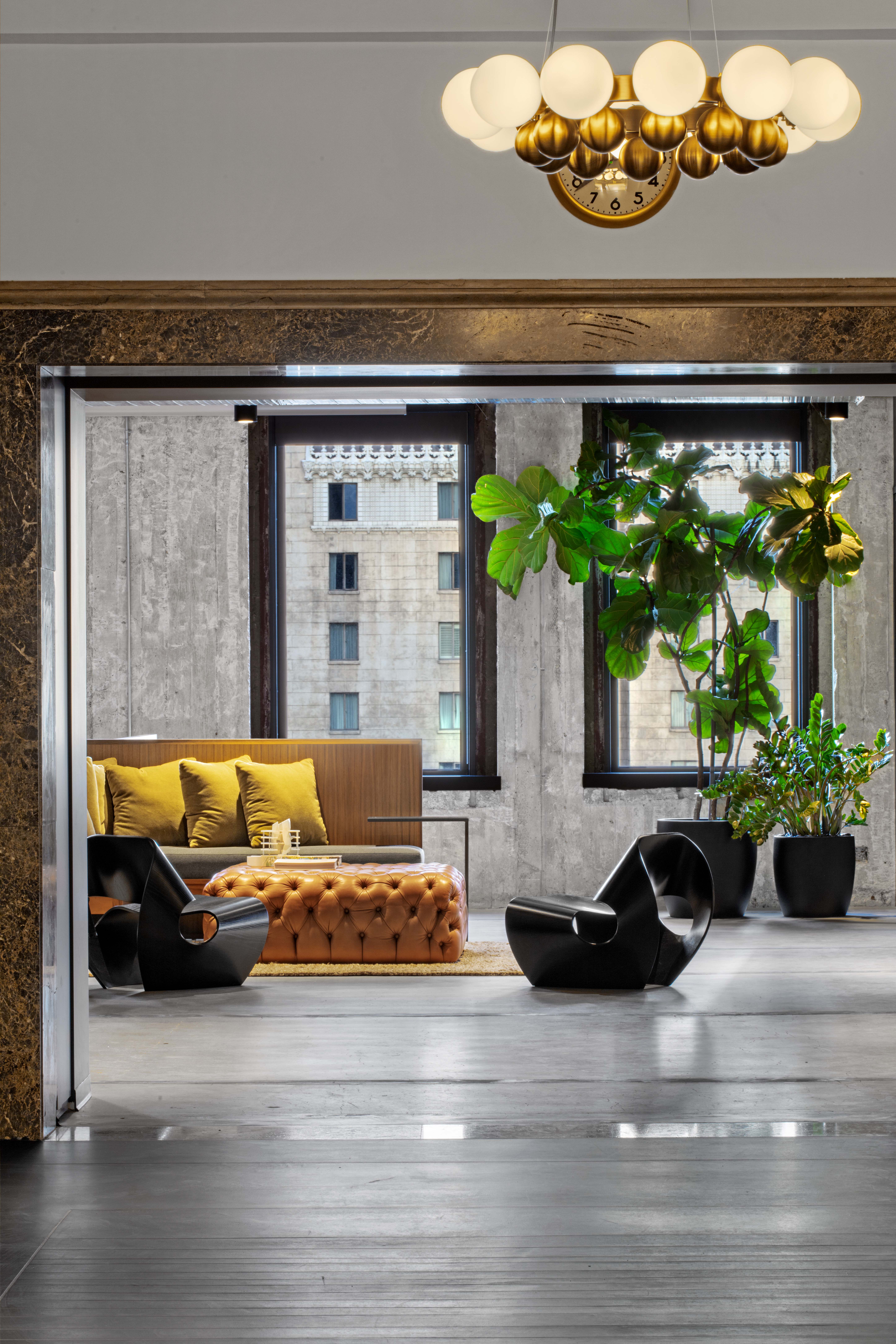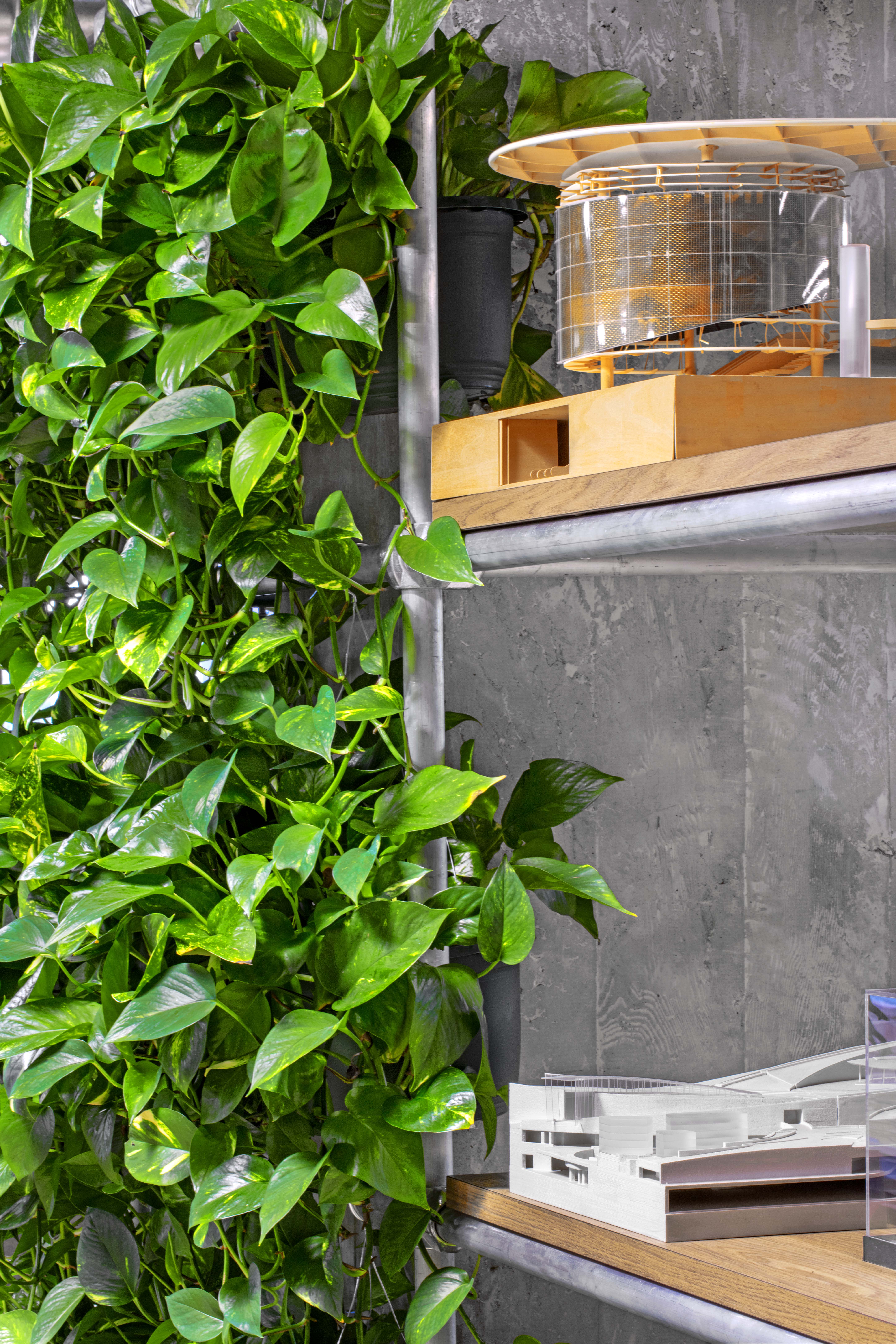 Upon first entering the office, a lobby with a reception desk and plush lounge seating welcome visitors, who come from all over the world to meet with the firm. Warm wood paneling provides a backdrop, and large plants frame views of the blue Los Angeles sky.
Adjacent to the lobby, a conference room sits encased in glass and can be separated into two rooms by a partition. Around the corner, visitors can watch employees craft models of real-life projects on a small scale.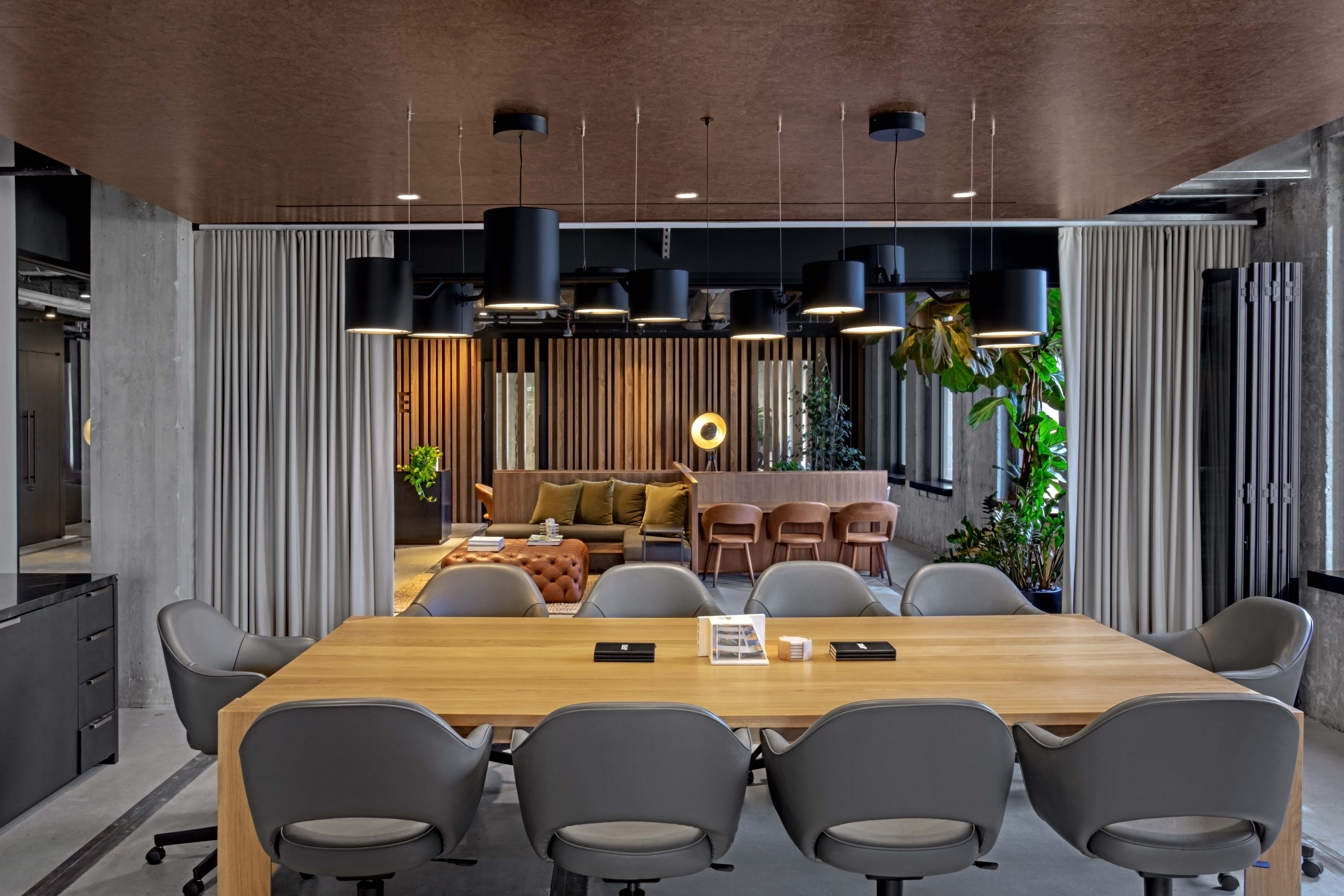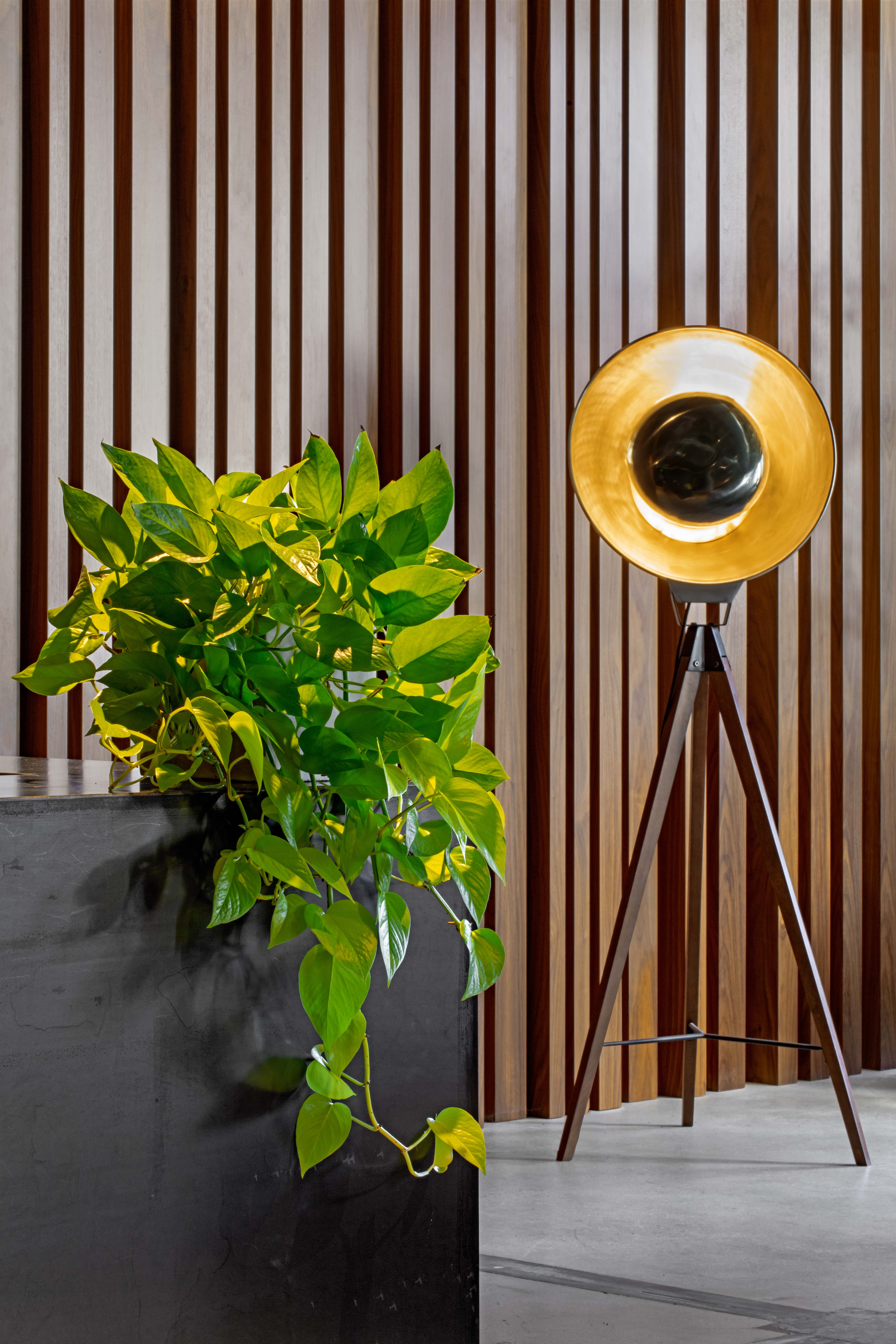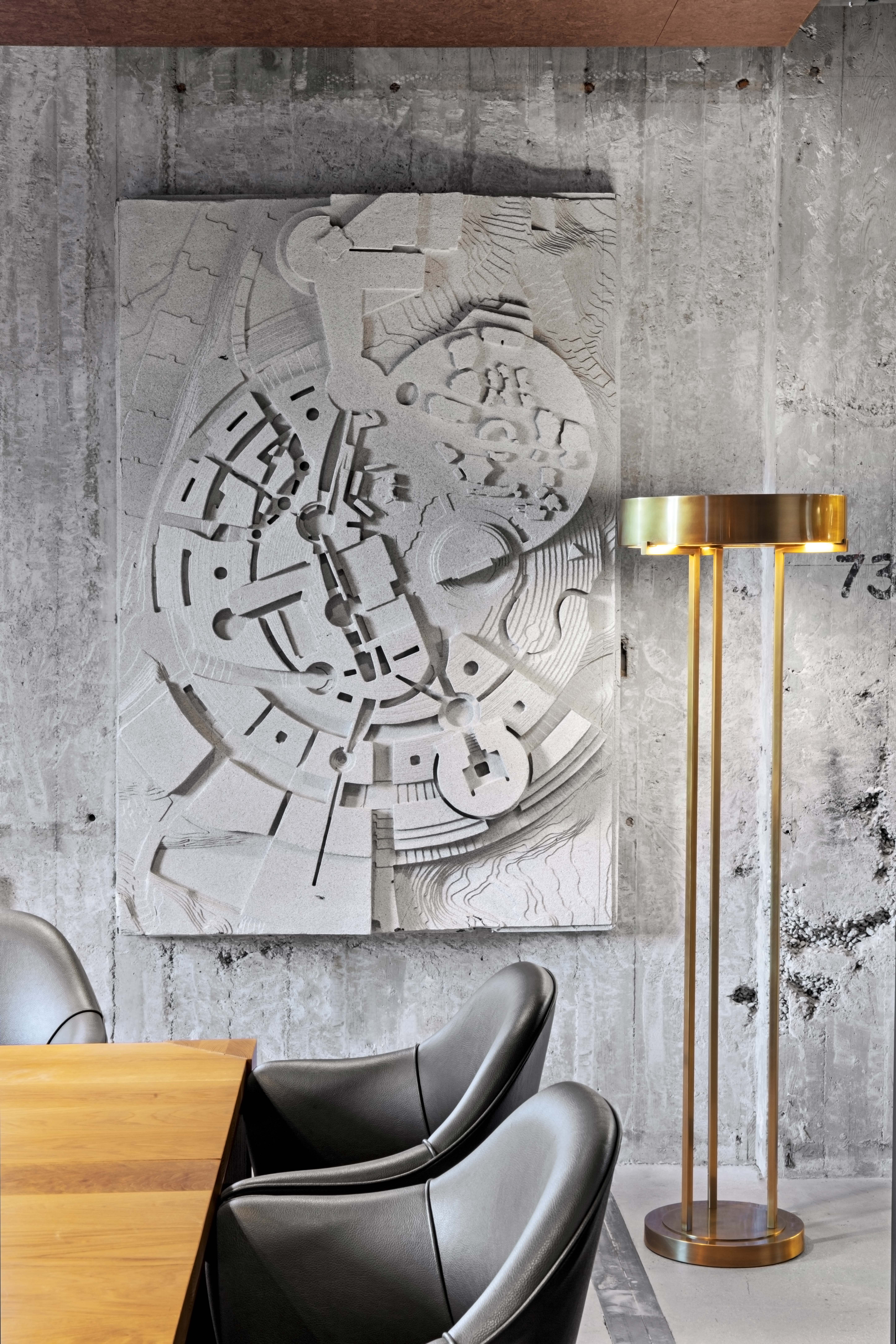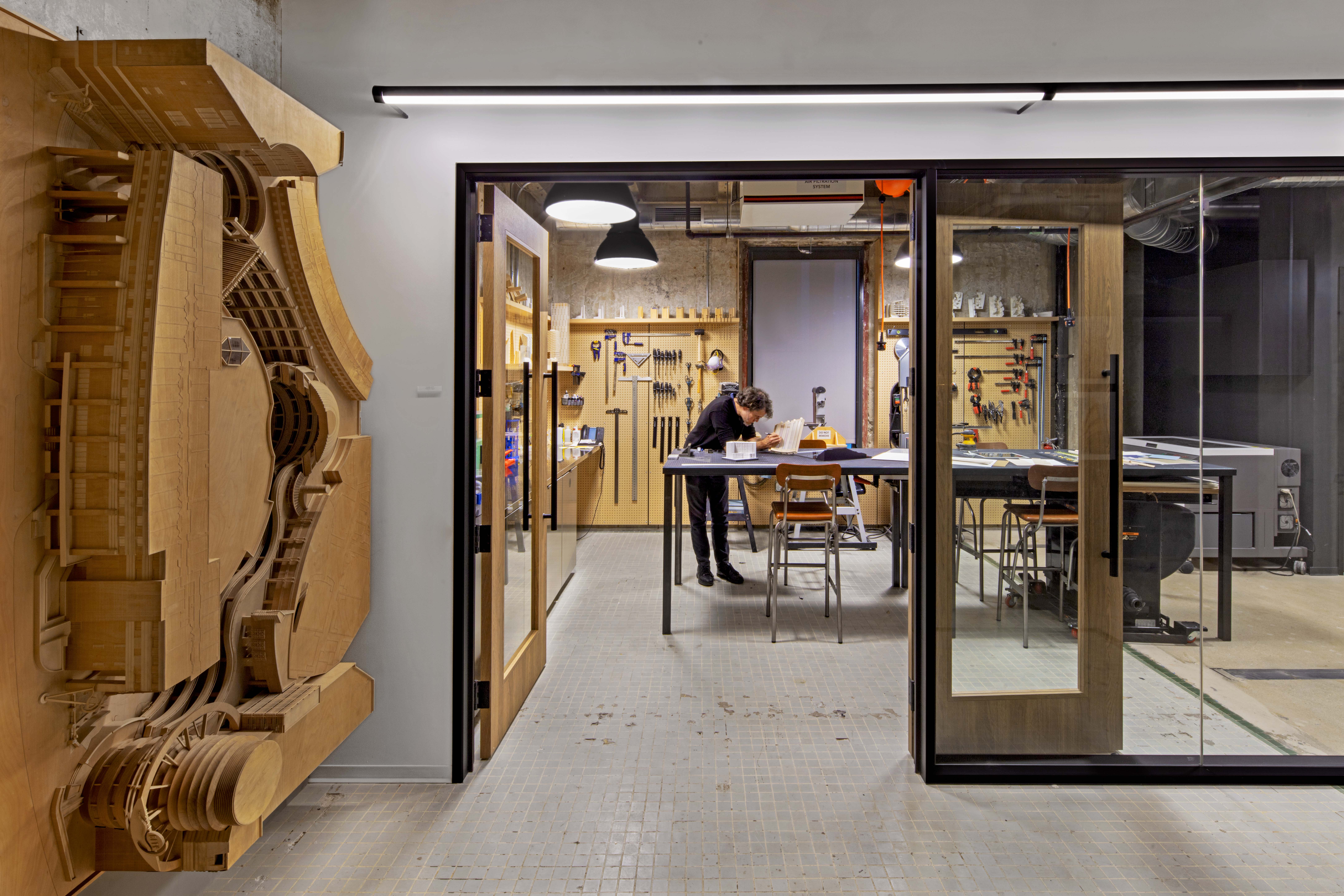 Custom desks provide Jerde the flexibility of an open office layout, and a number of them have larger surfaces for reviewing drawings as teams, encouraging collaboration. A large, open library space displays materials, and shelving like scaffolding shows off models and more plants.
The office feels fresh and organized but still contains nods to Jerde's traditional architectural practices. There's still a smattering of papers, books, and models, but they accent the space instead of overwhelming it. And all around, raw meets polished: exposed concrete and a waffle ceiling balance high-end finishes and luxurious textures like leather, walnut, and brass. A deep green – in a shade not far from the firm's trademark color – provides a pop.
Jerde can now graciously receive its clients in a historic yet modern setting, showcasing their work and unique design process in a beautiful, inviting space. To them, it signifies a rebirth of the firm.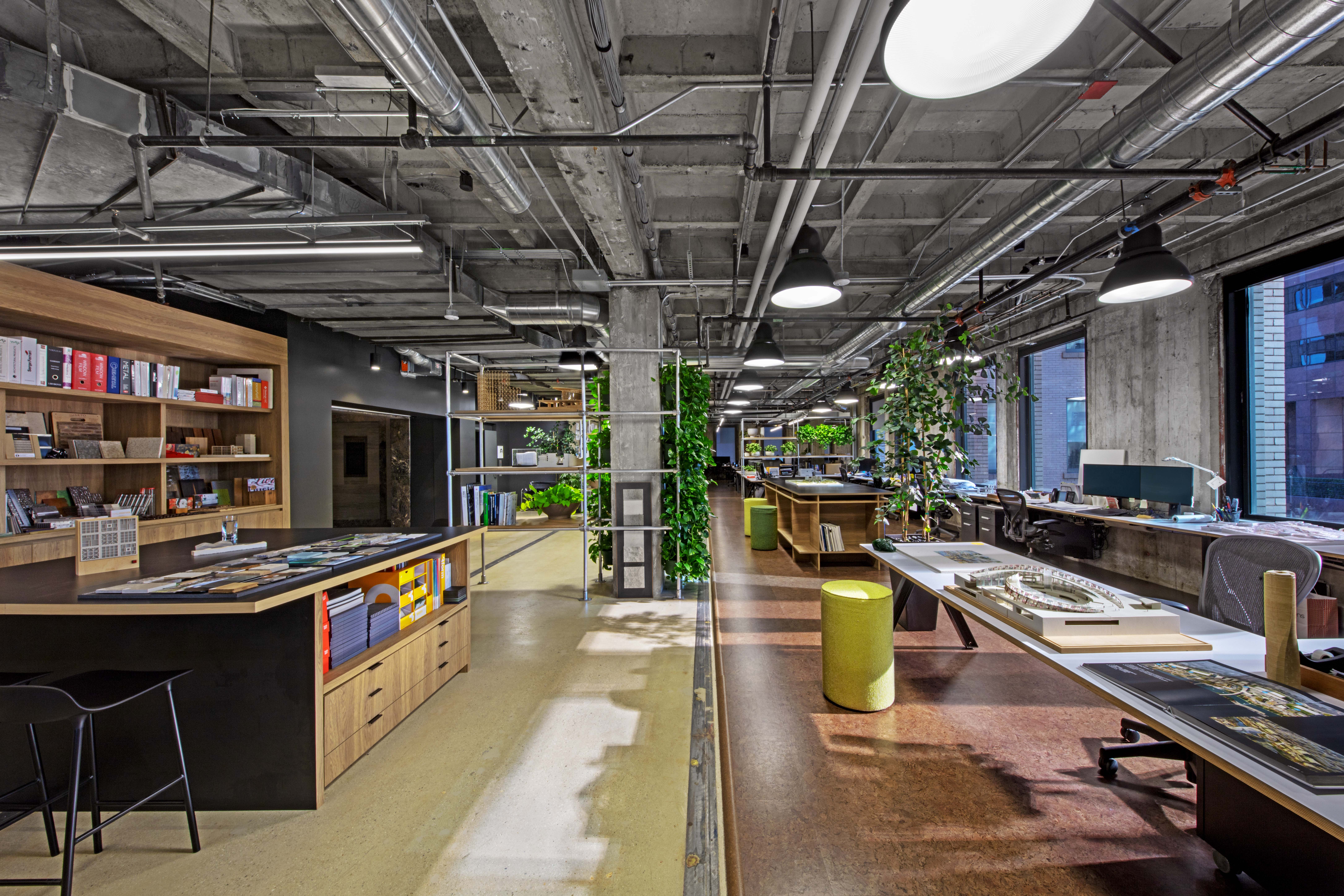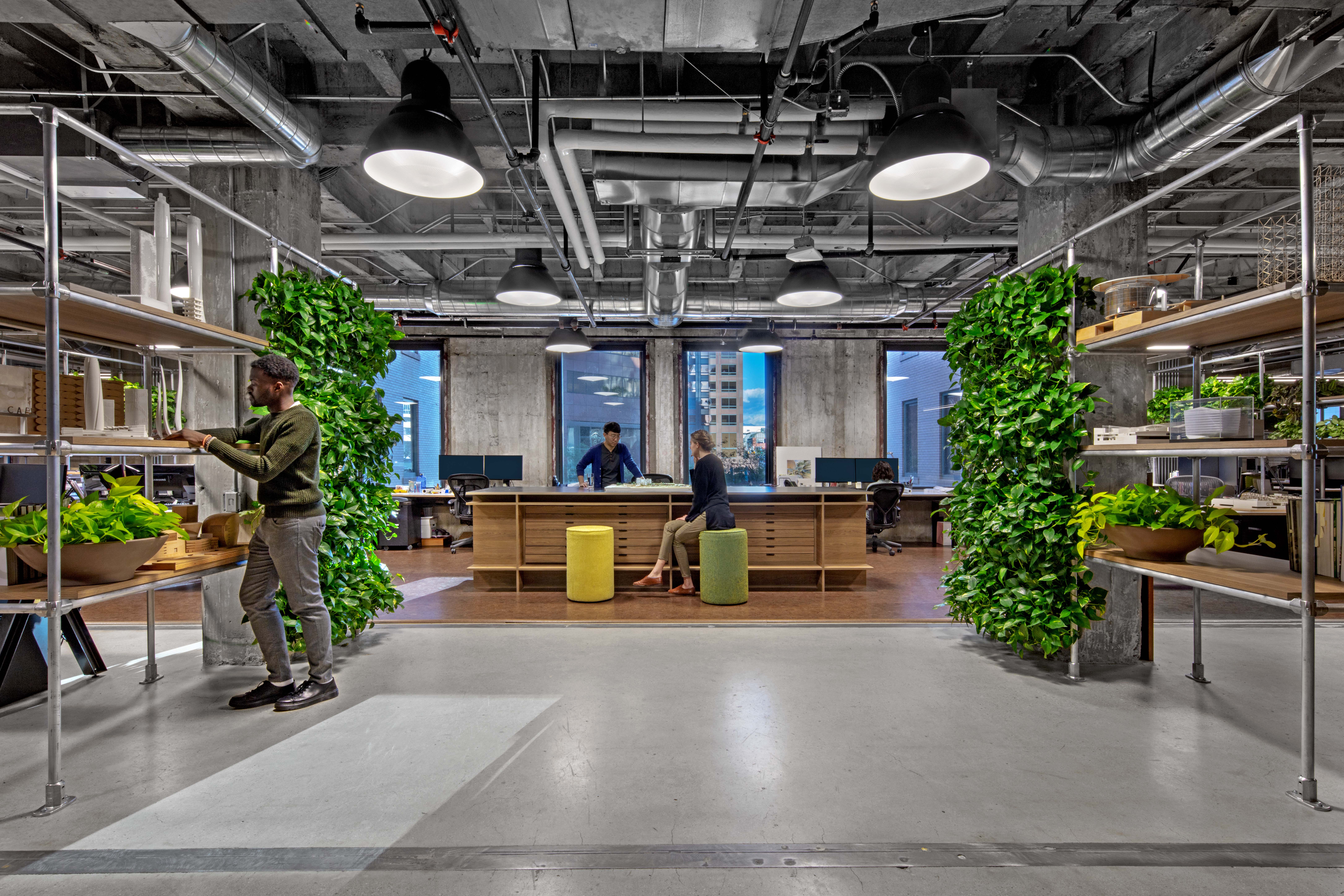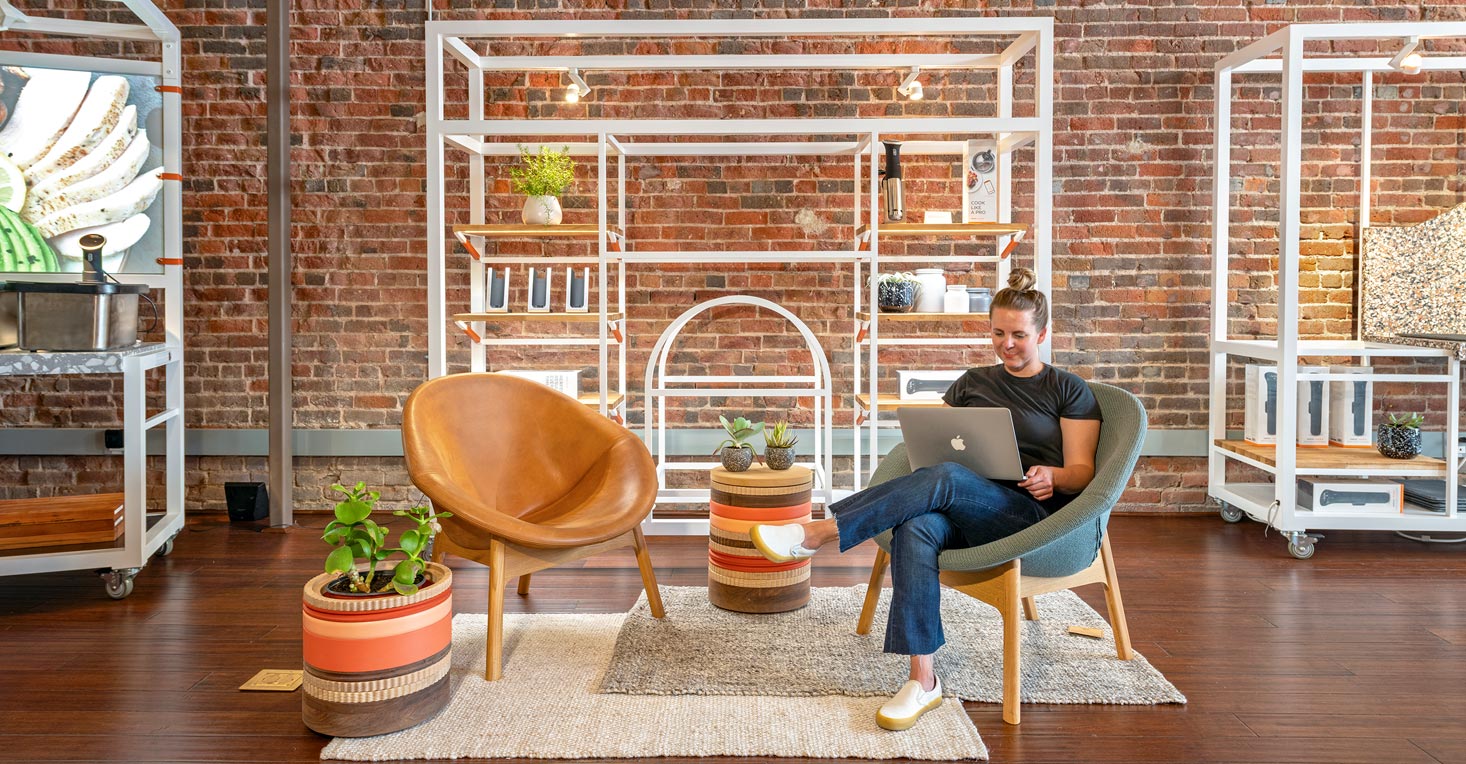 Environment · Strategy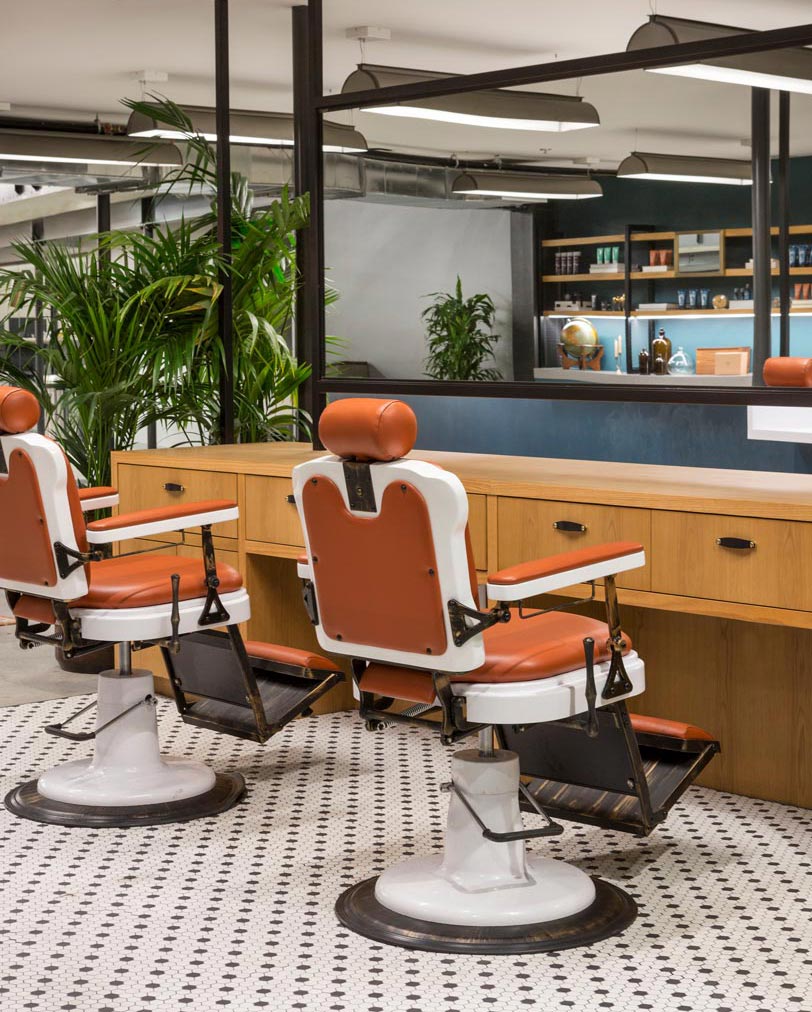 Environment · Strategy
Brand · Environment · Strategy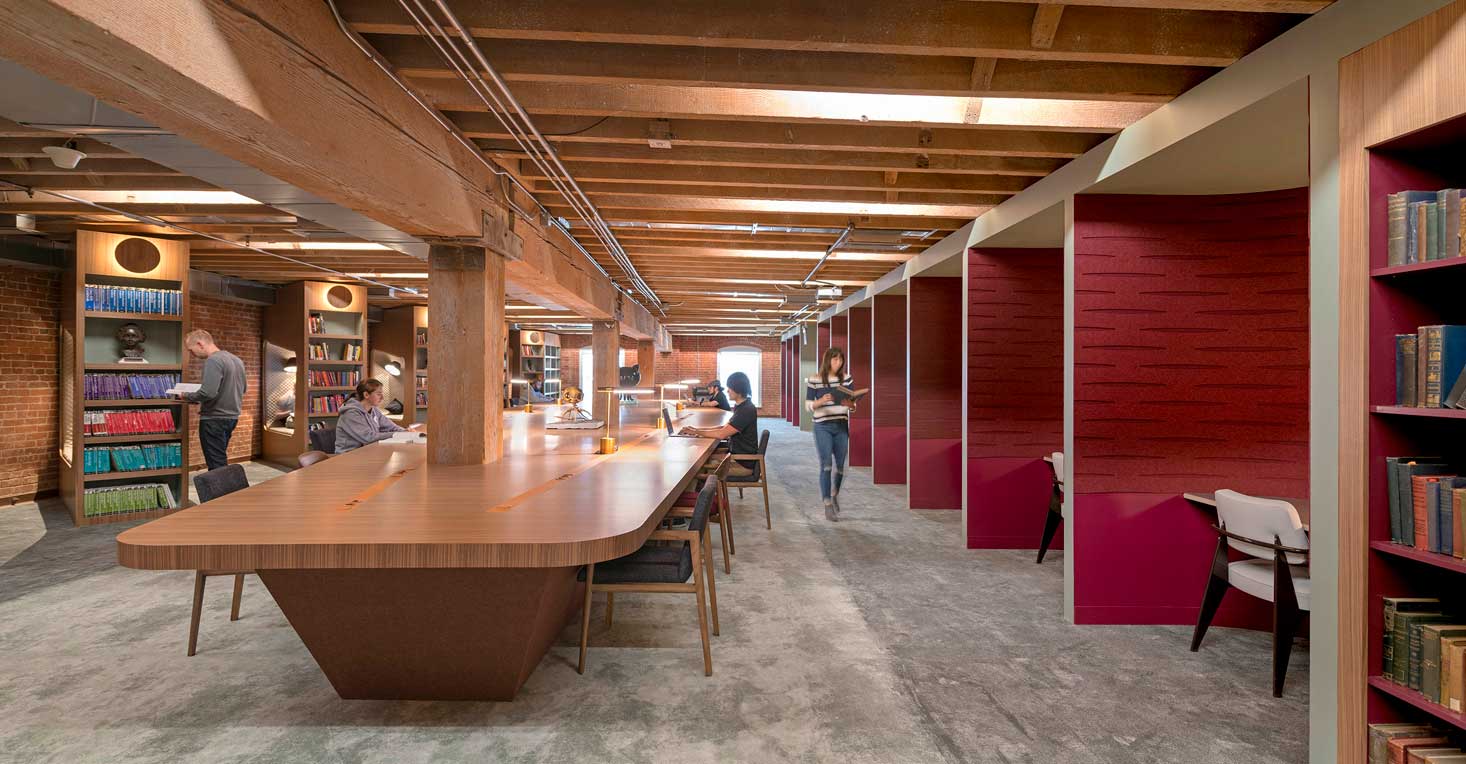 Environment · Strategy