Unity has emerged as the world's leading software platform for universally accessible game development.
Environment · Strategy
As the premier multiplatform engine, more games are made with Unity than any other game technology. Reflecting the software's in-built flexibility, Unity's headquarters was designed across two existing buildings joined into a single complex. Anchored around a three-story atrium, the new office includes areas for screening, assembly, and events alongside dining and workspaces. Employees can attend all-hands meetings from multiple floors, while a neutral interior color palette emphasizes places to collaborate and gather.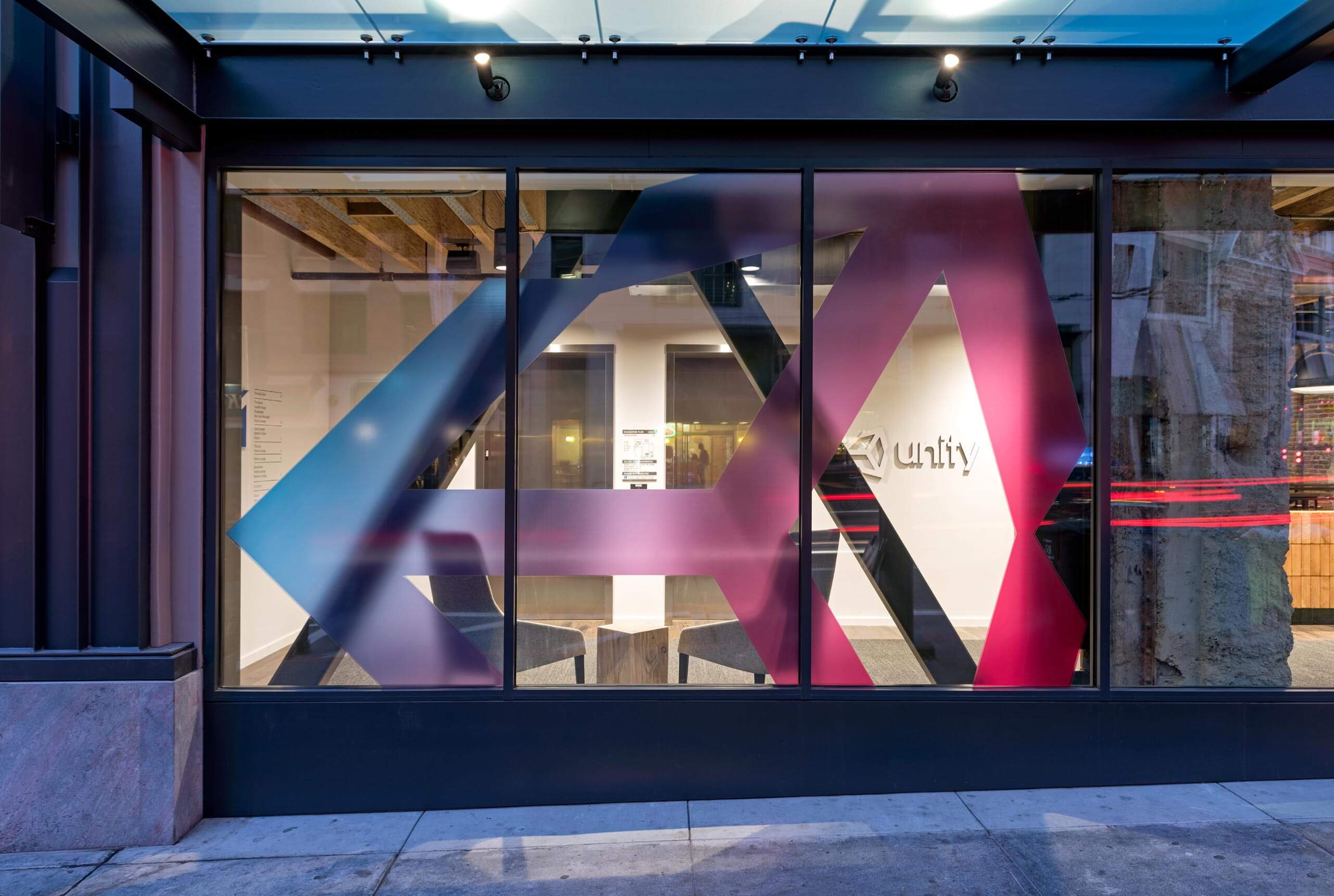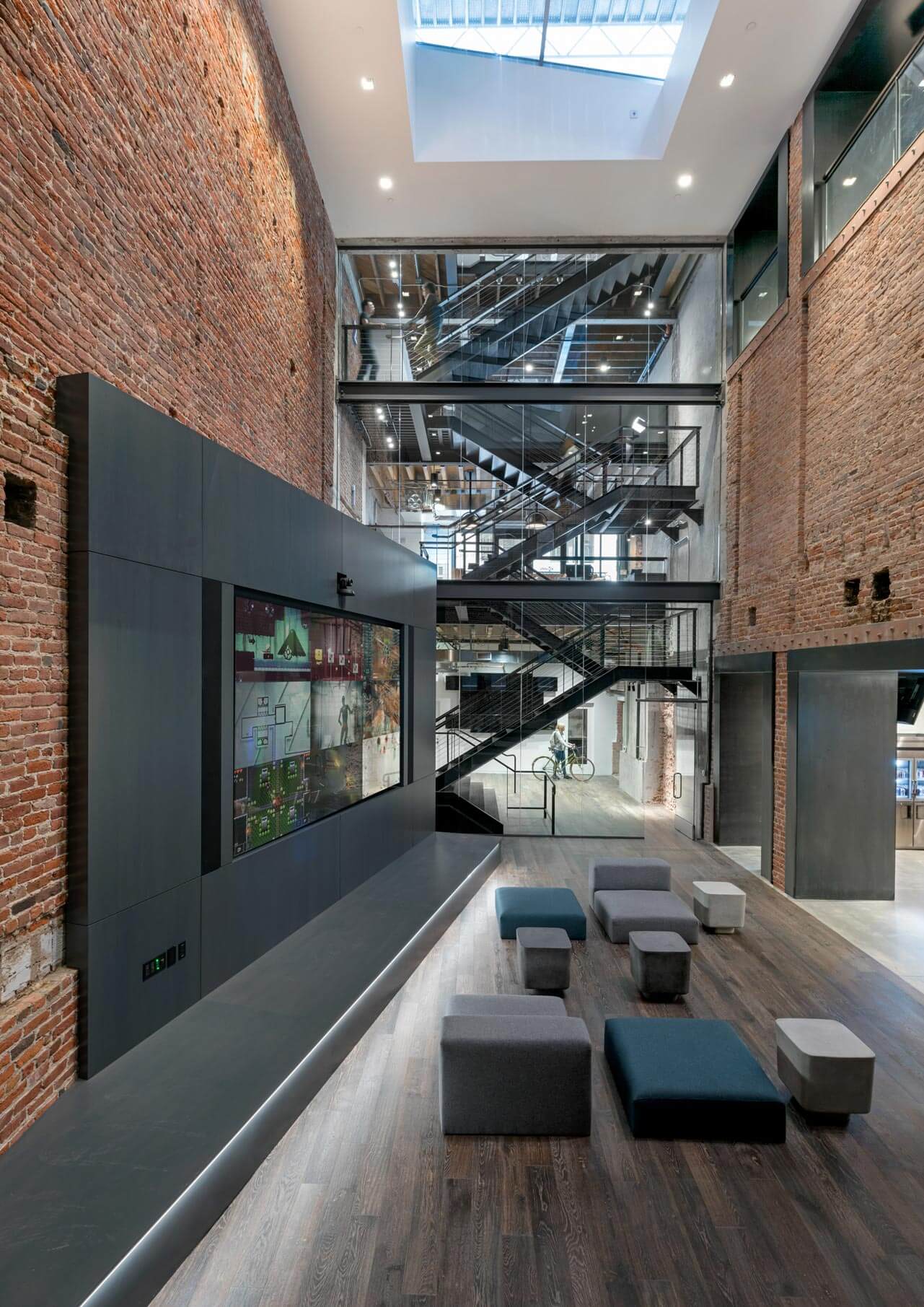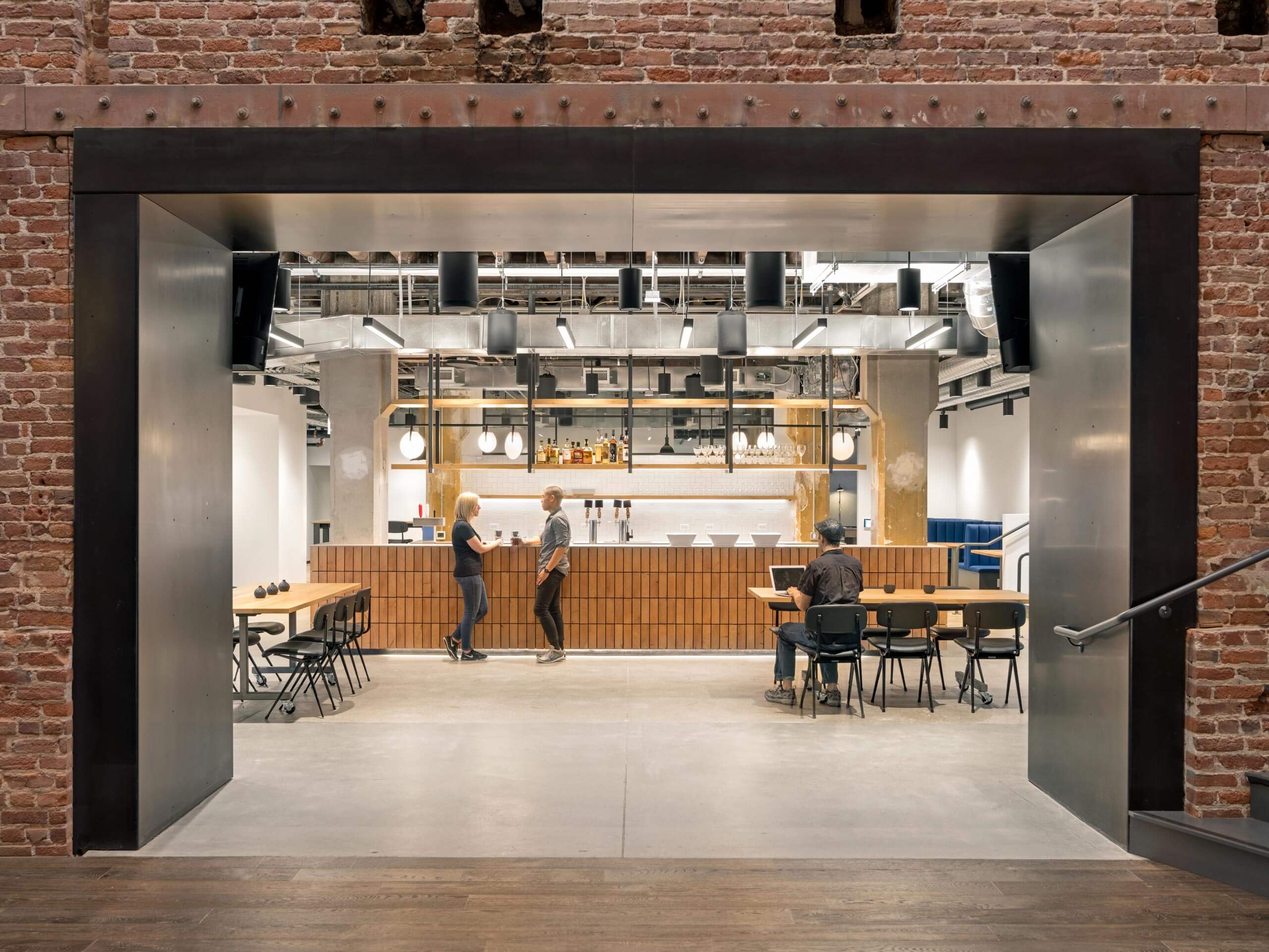 Embodying the company's democratized approach, Unity's new San Francisco headquarters was designed as an open framework for building next-generation gaming tools.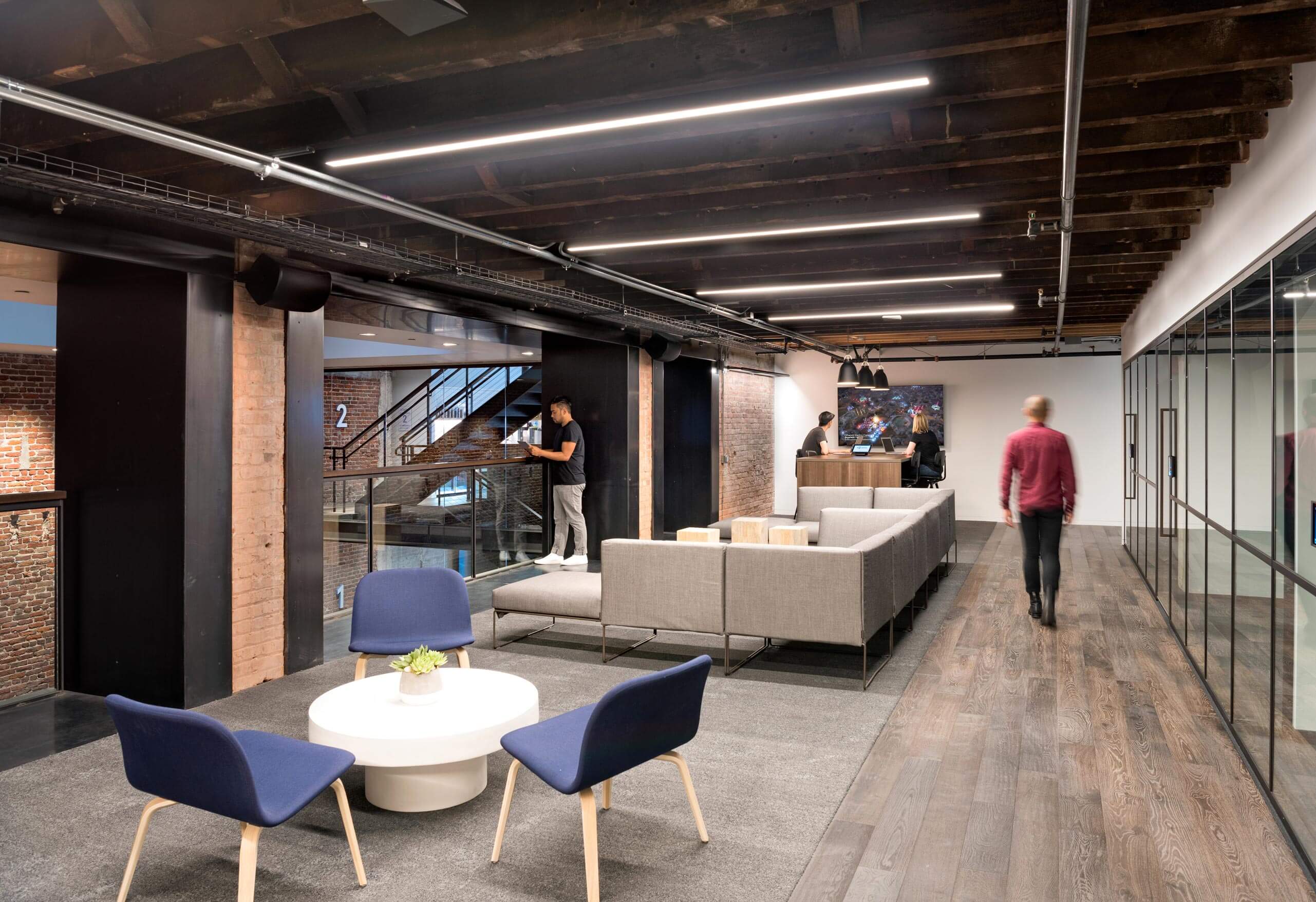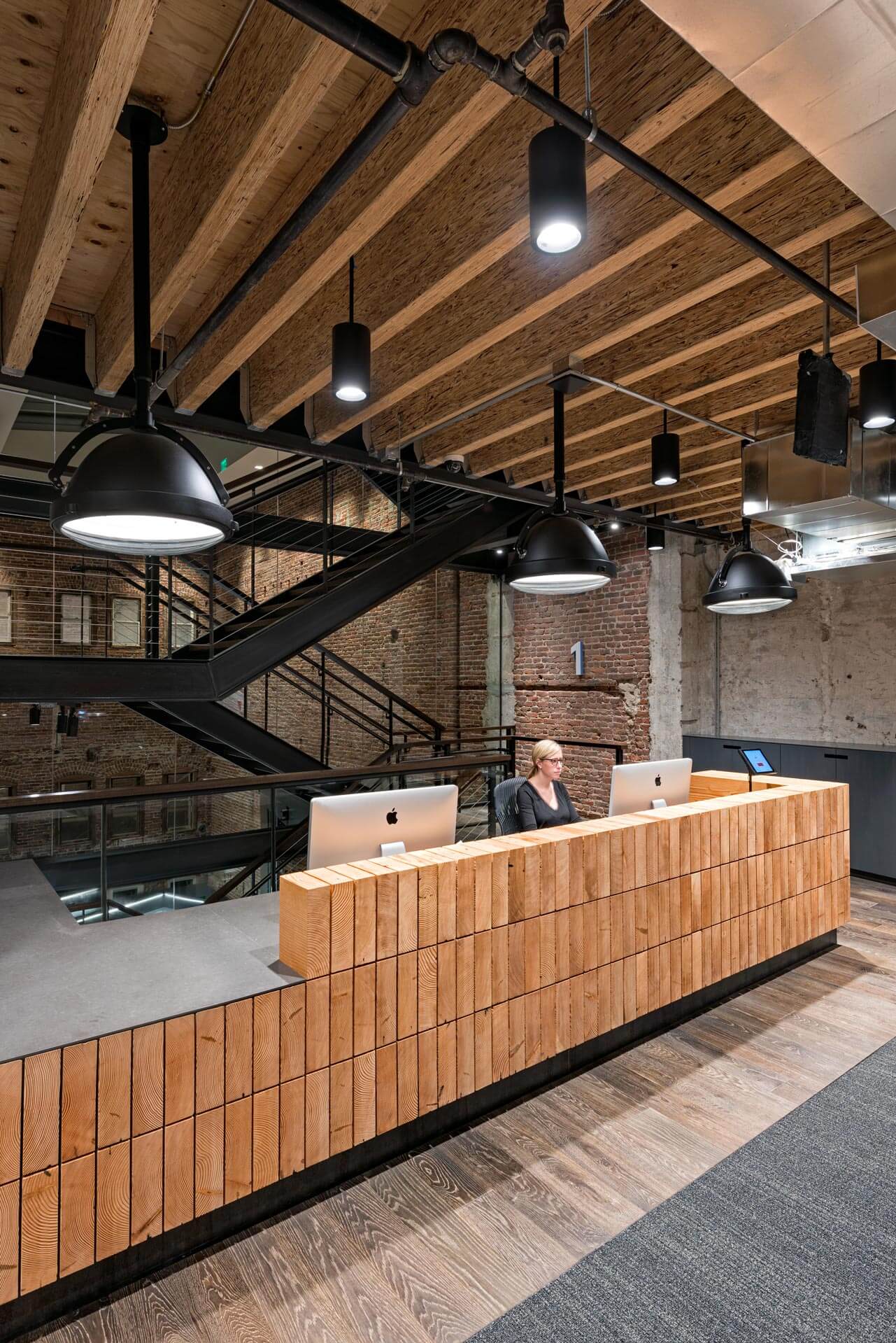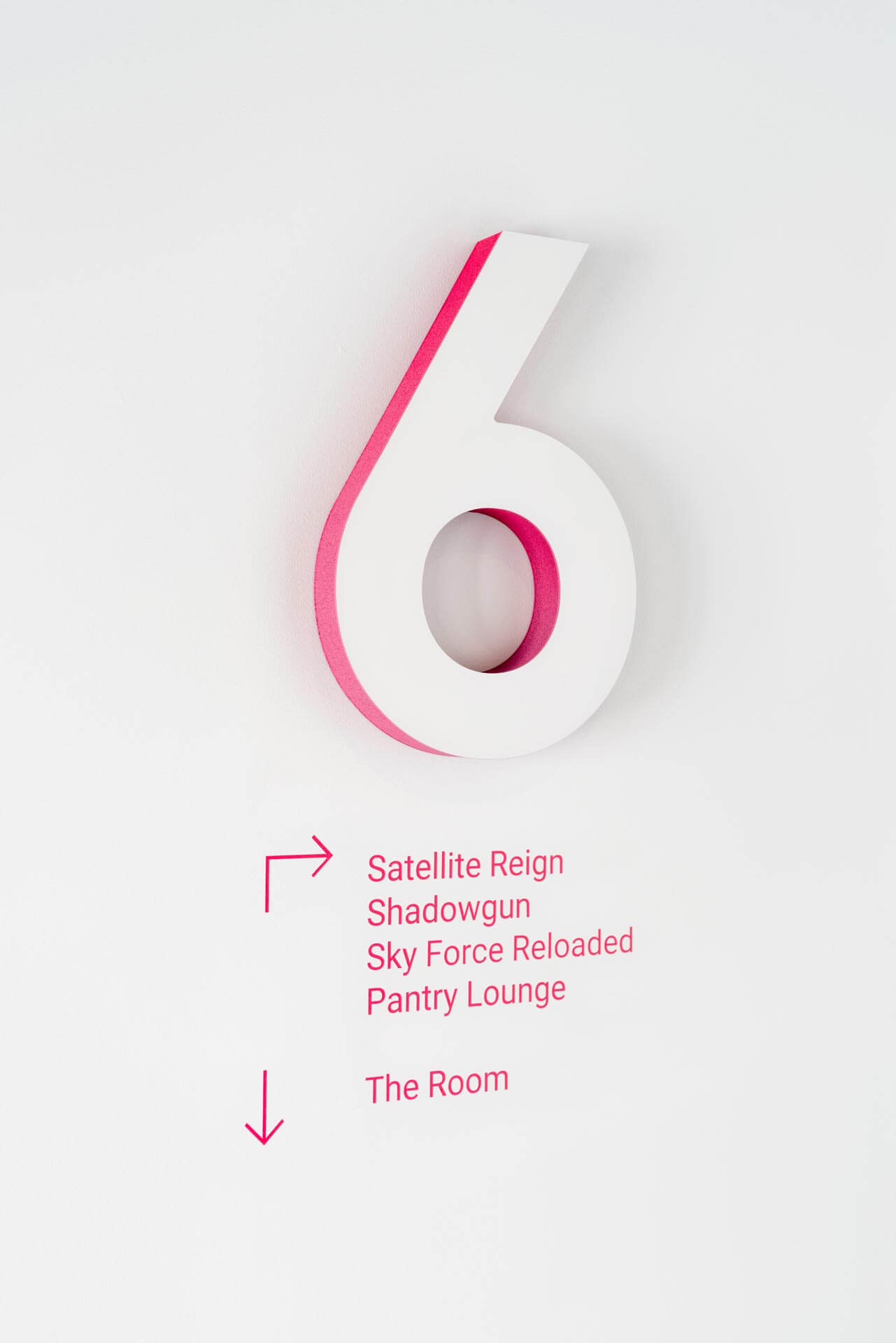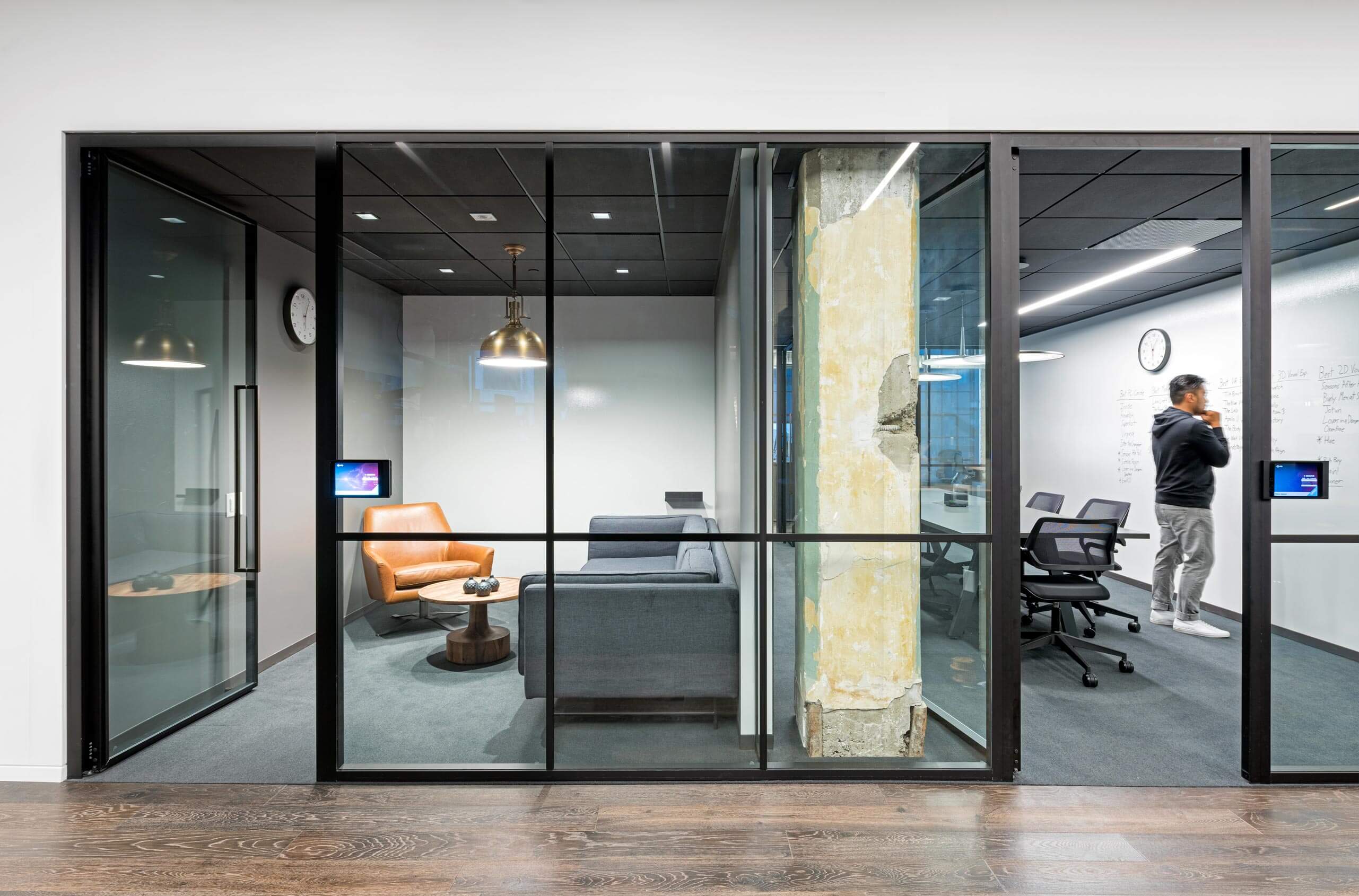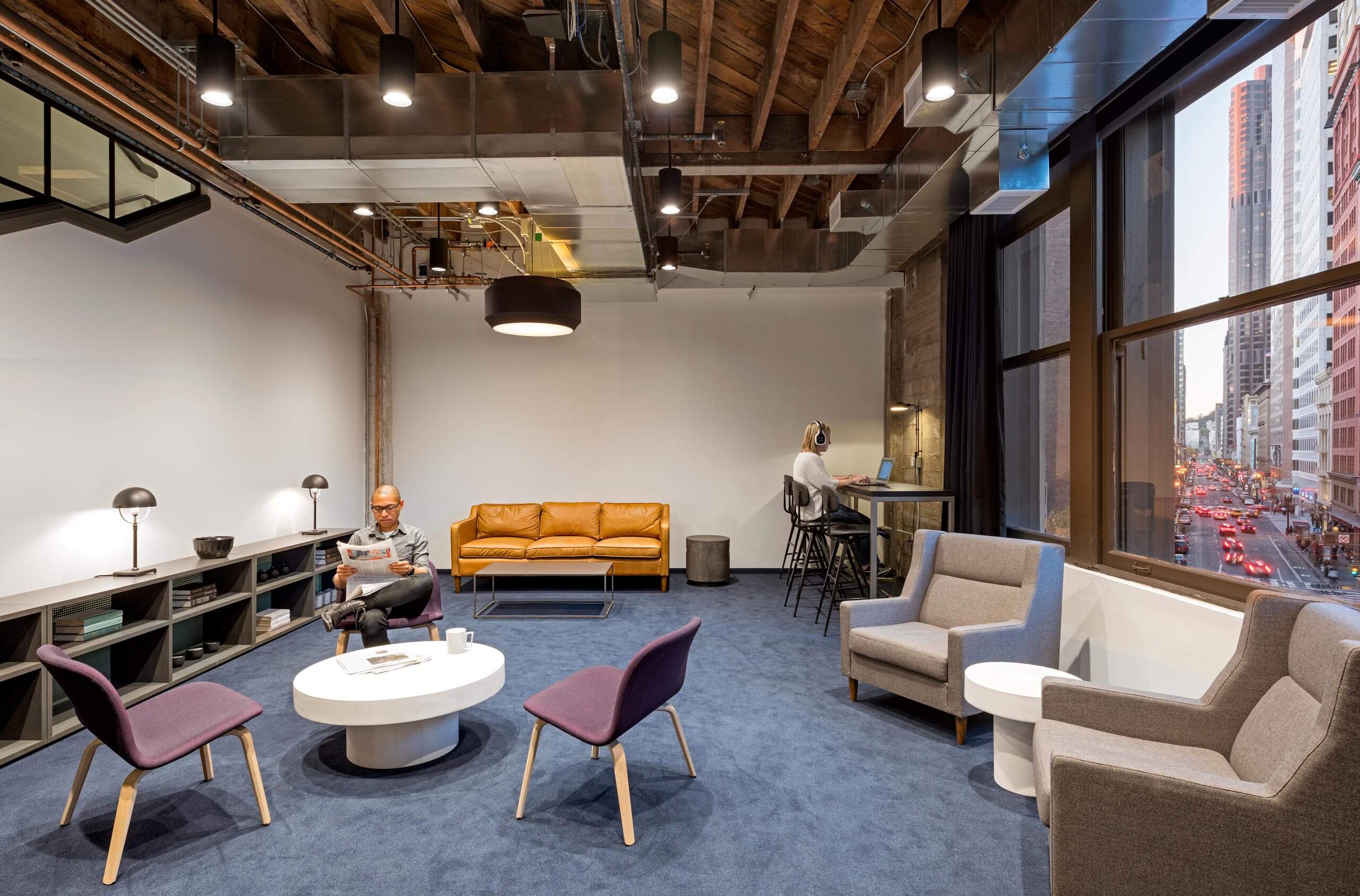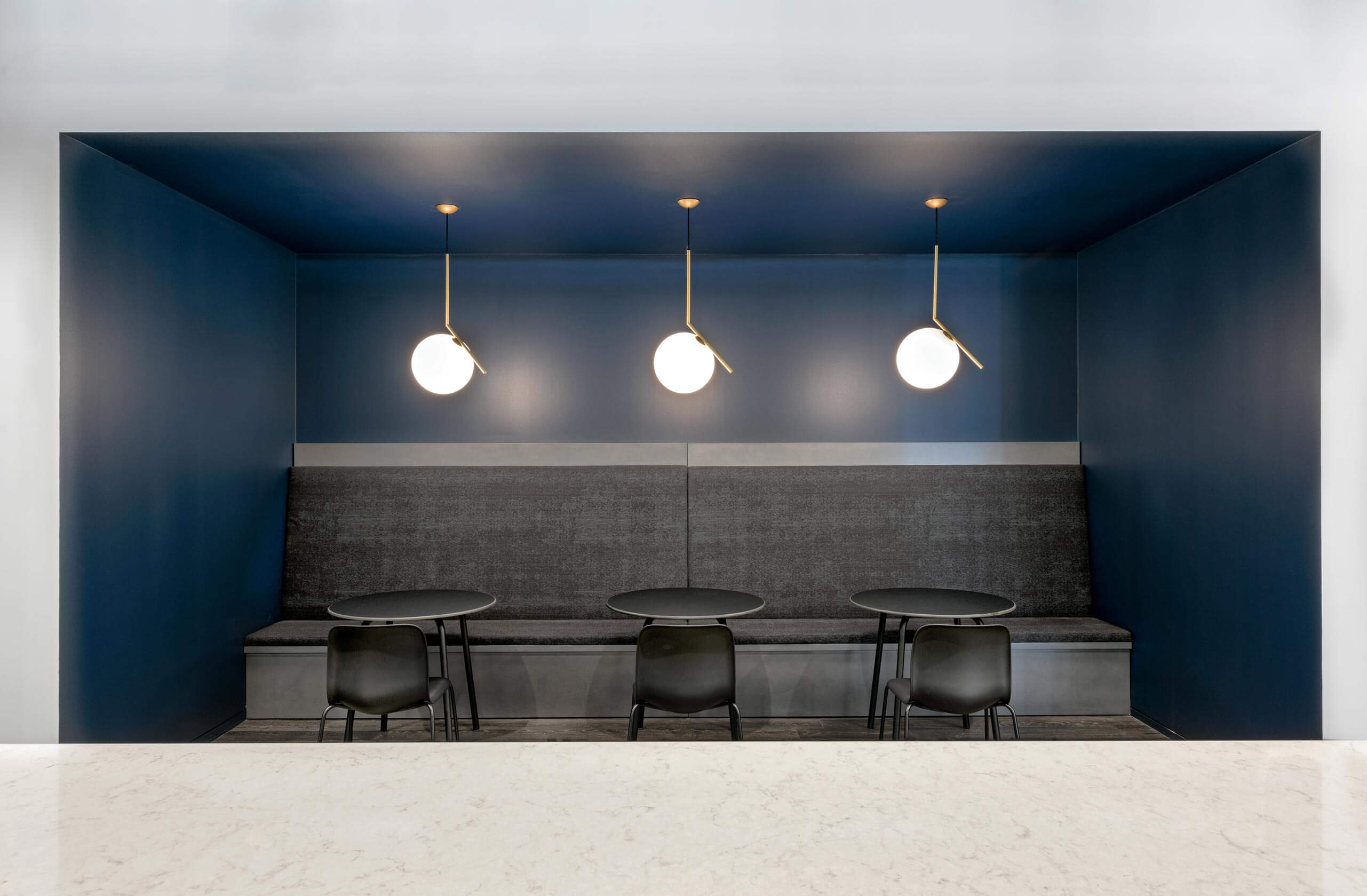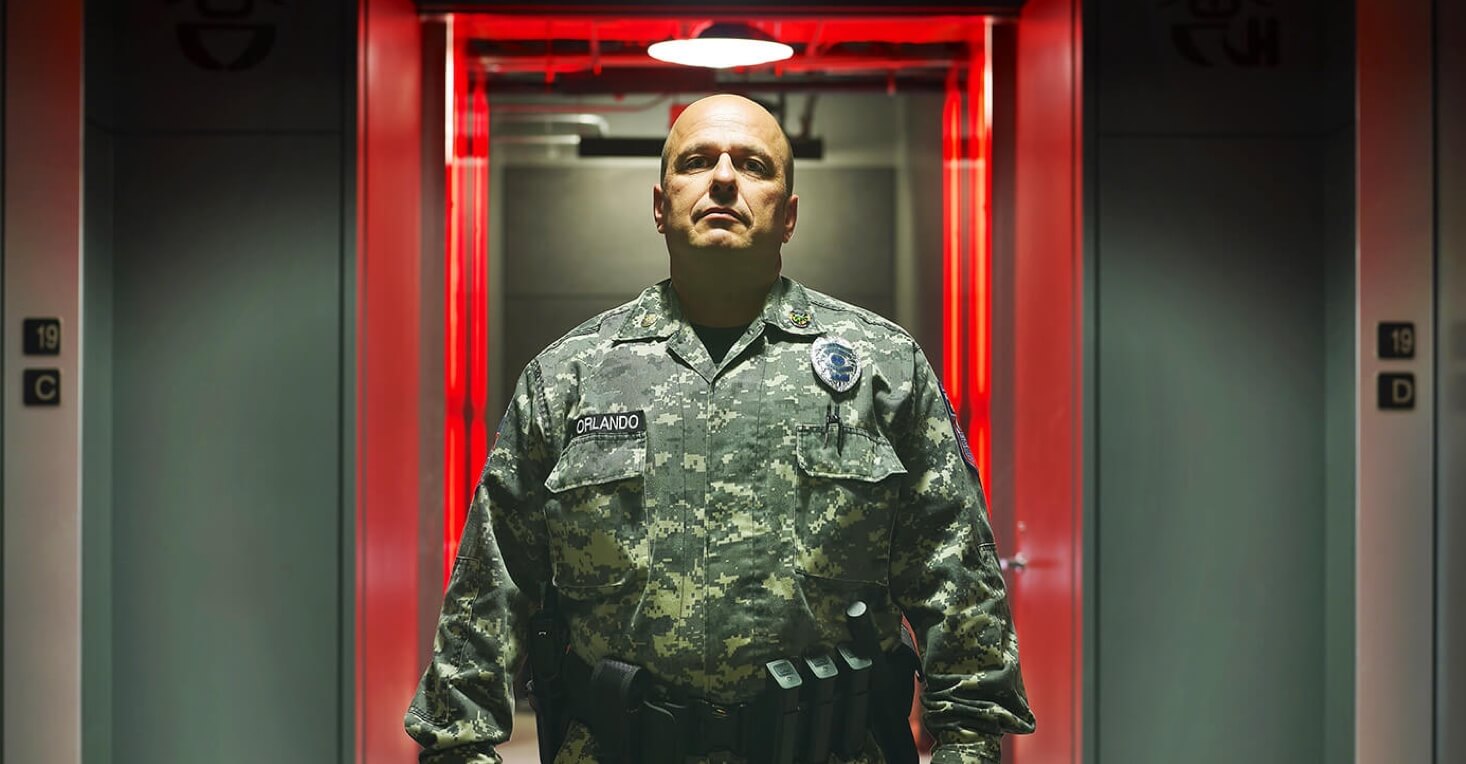 Brand · Environment · Strategy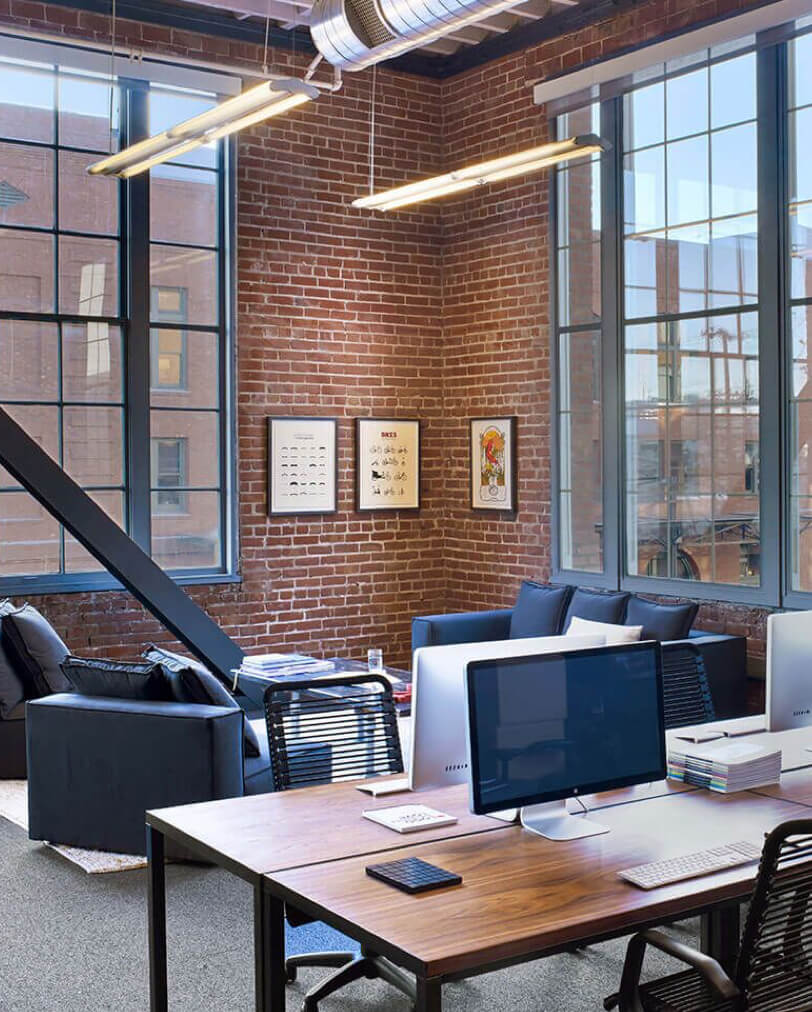 Environment · Strategy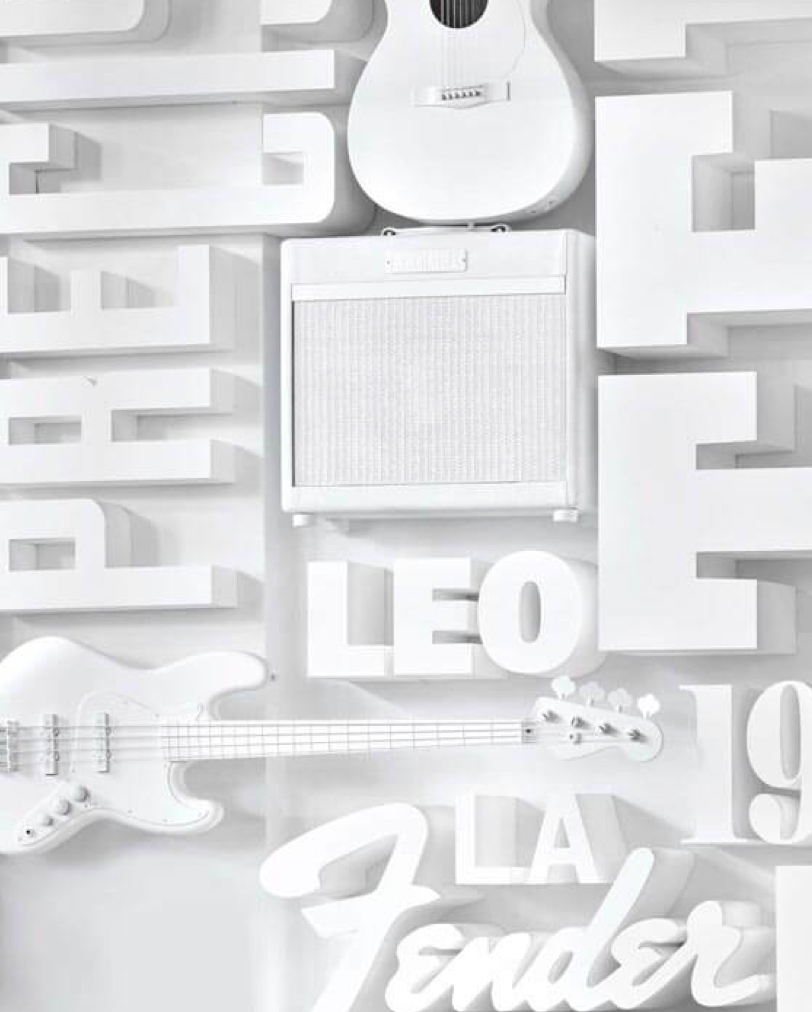 Environment · Strategy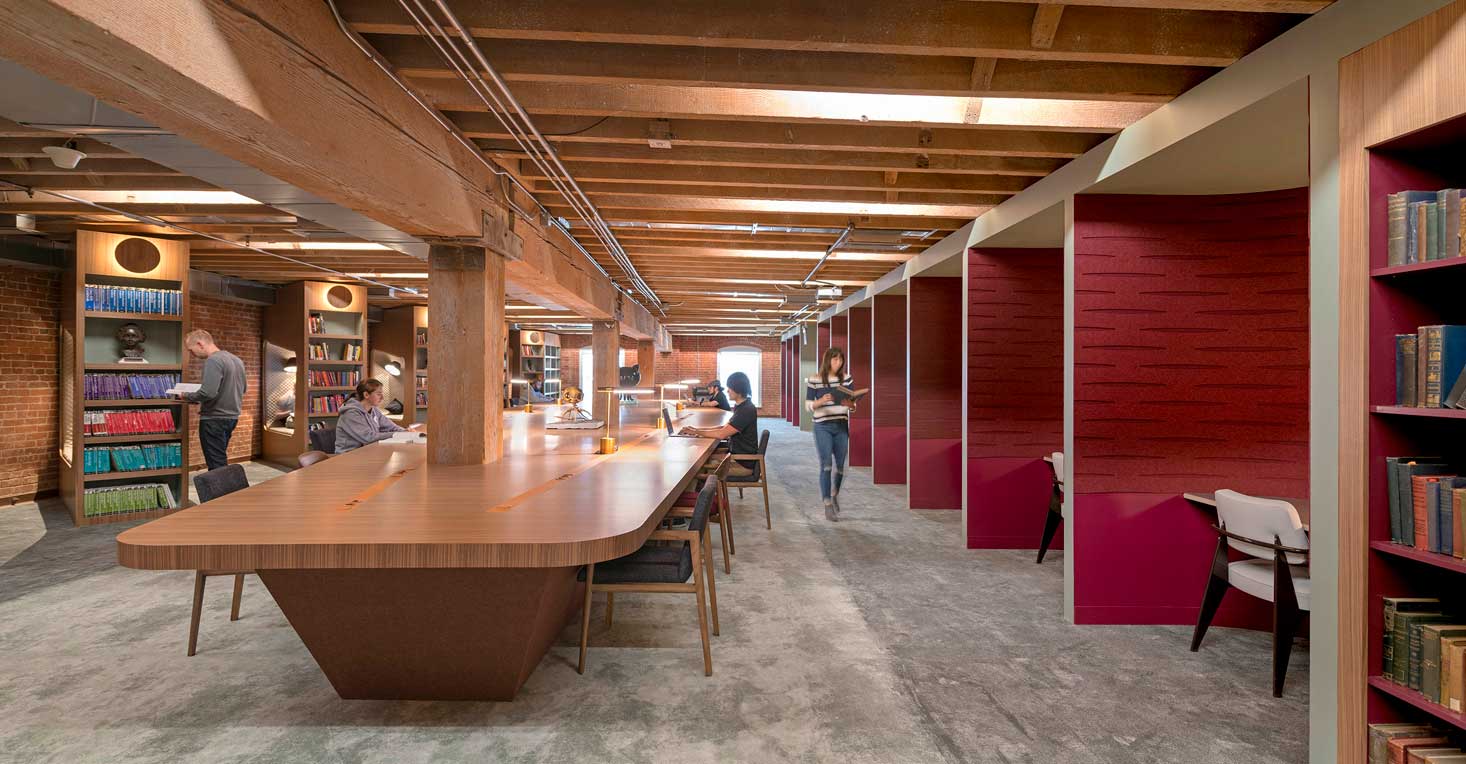 Environment · Strategy