The world of work is changing, so leadership must change as well.
Brand · Environment · Strategy
The Google School for Leaders, a unique initiative within Google, helps executives develop not just the skillsets but the mindsets needed to lead brilliantly and effectively in the 21st century.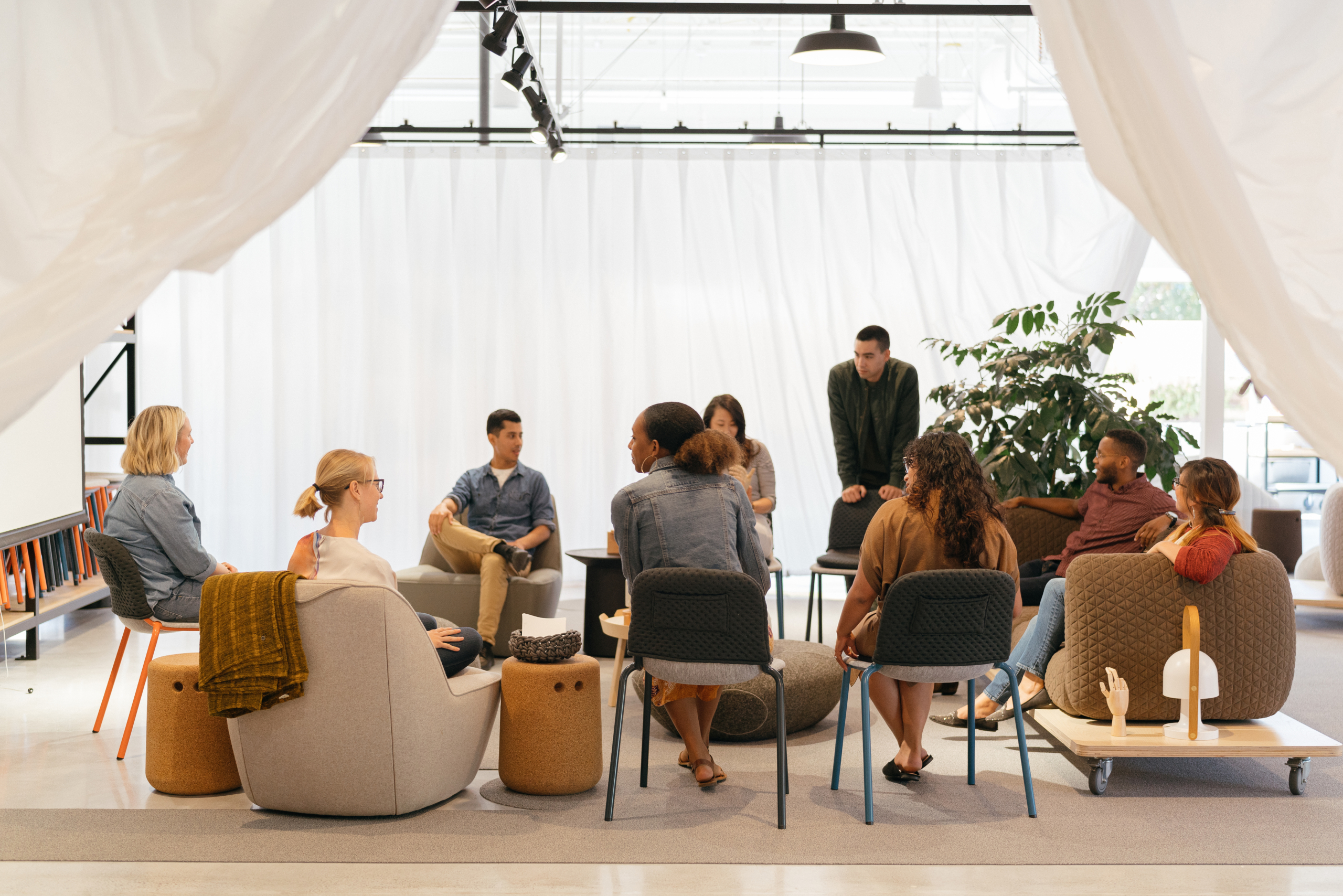 Rapt Studio worked with The Google School for Leaders to develop a framework for a new way of learning that's tailored to each individual leader and that supports their evolution fully. As part of that effort, The Schoolhouse was born — a prototype space for in-person learning that shifts how faculty teach, how participants engage, and how experiences are delivered. Located at Google's headquarters in Mountain View, California, The Schoolhouse draws company leaders across the world for classes, workshops, and training.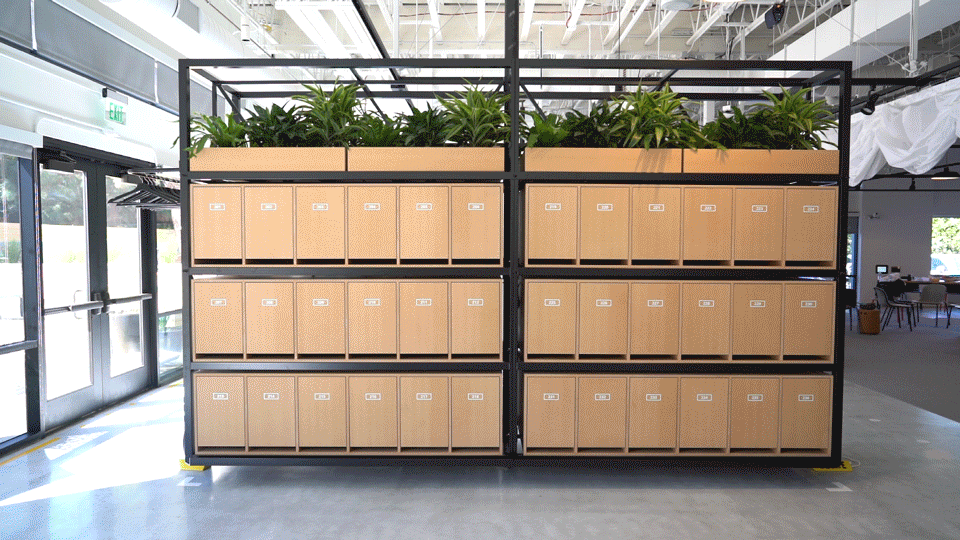 From the beginning of the day till the end, the space activates discovery and wonder through multi-sensory components that incite heightened engagement in order to optimize learning.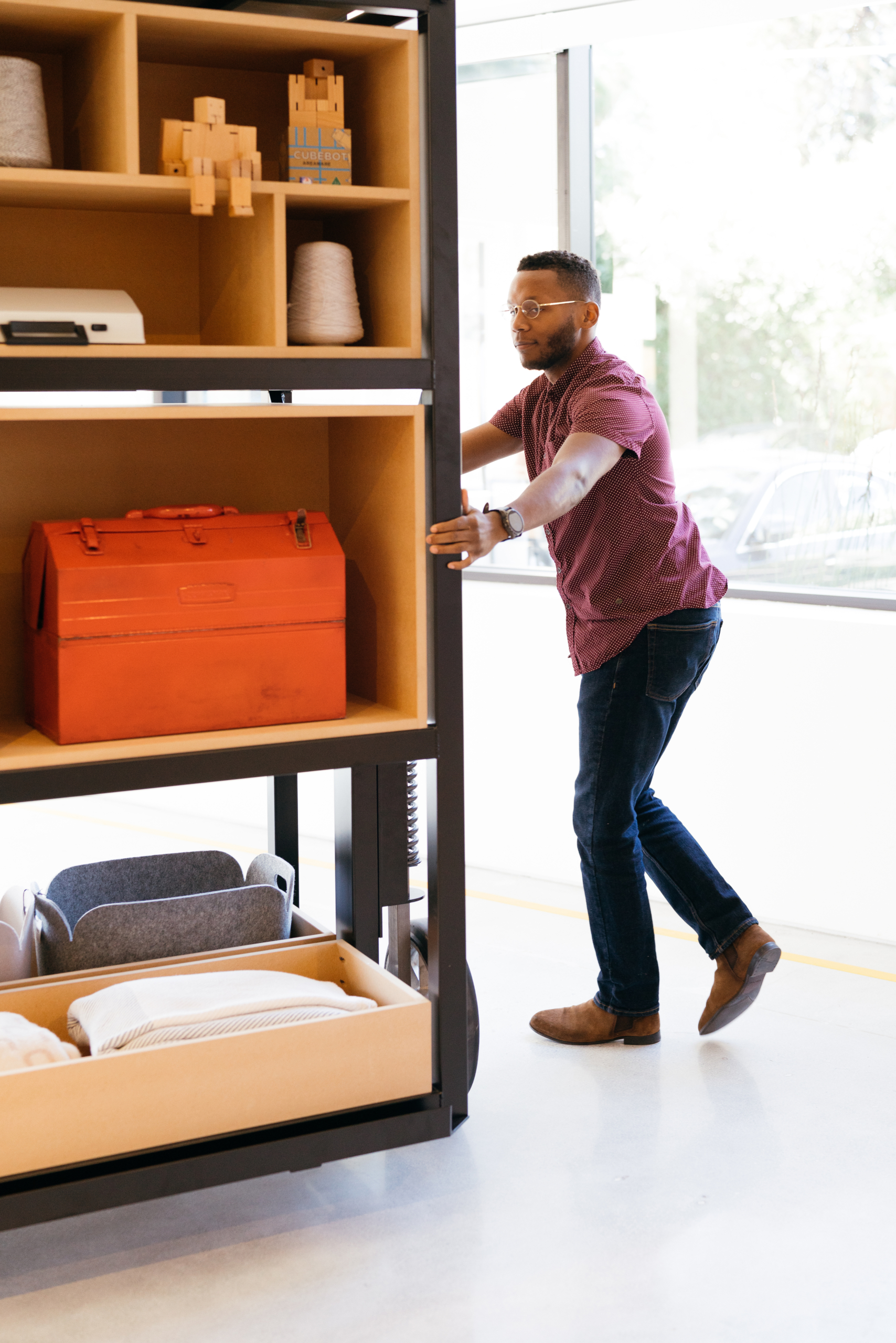 The central room can divide into three parts with mechanical raised curtains, and four large shelving units can spin to change the focal points and shape of the learning space. 
Because the design prioritizes user engagement, it offers visual cues that give agency to participants and educators, empowering them to move, push, rotate, touch, change, and personalize their experience. Sofas and plants sit on wheels; bookshelves spin; curtains lift; artifacts can be picked up and examined.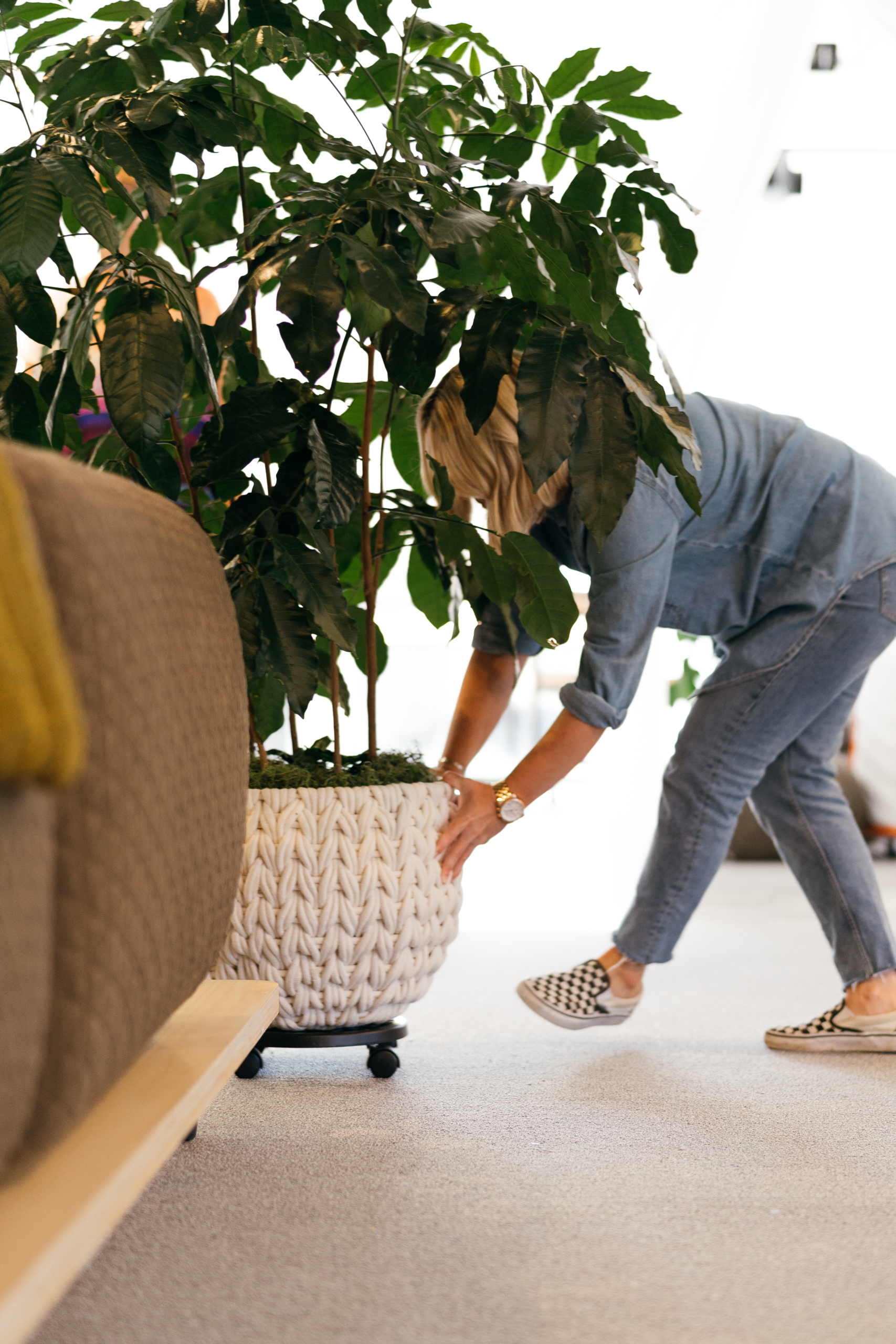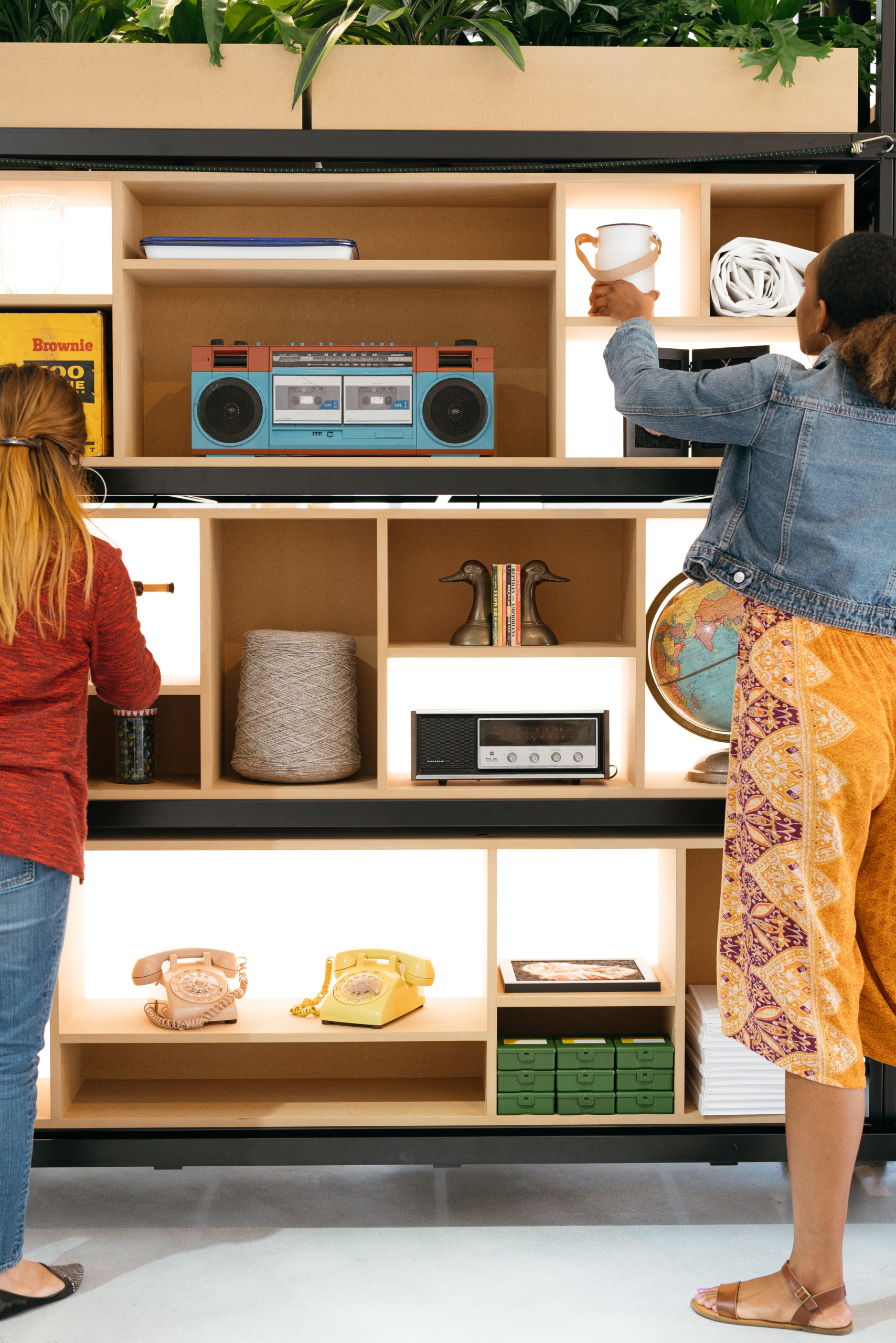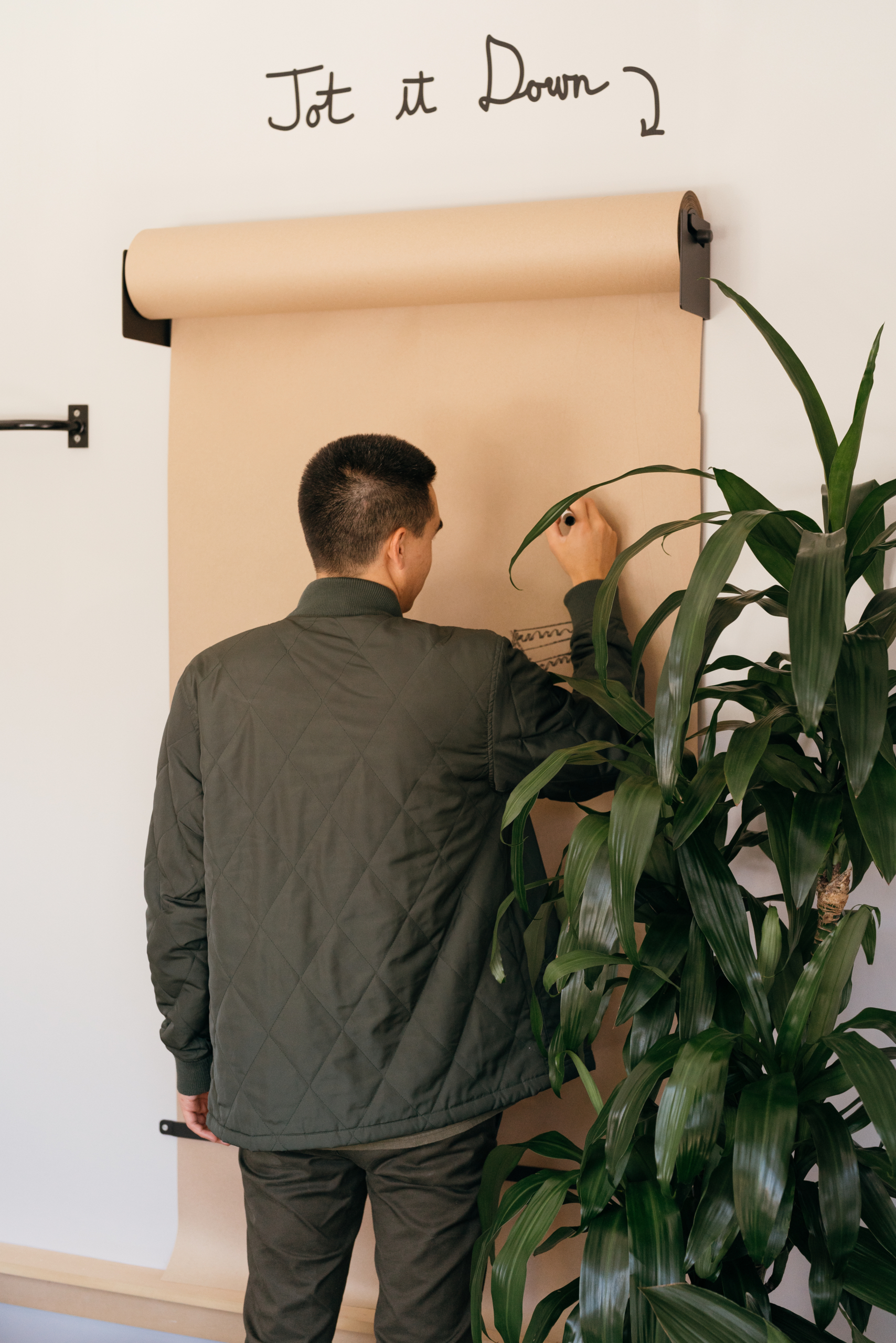 The space flexes in scale to accommodate the type of intimacy or openness any given curriculum might require.
Employing the principles of neuroaesthetics, the space responds to the physical, mental, and emotional needs of each participant. Data capture and measurement is built into the immersive environment for the purpose of judging success around learning outcomes, and the space can be continuously tailored in an effort to support its central aim.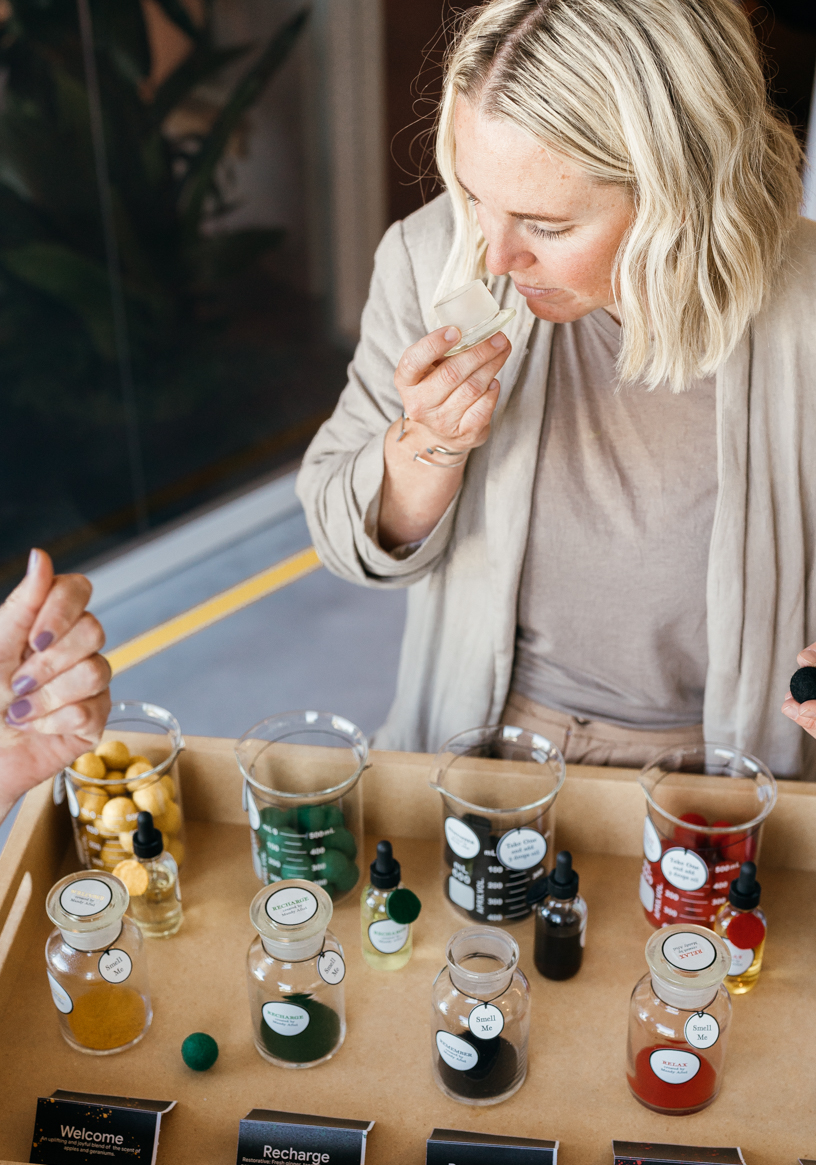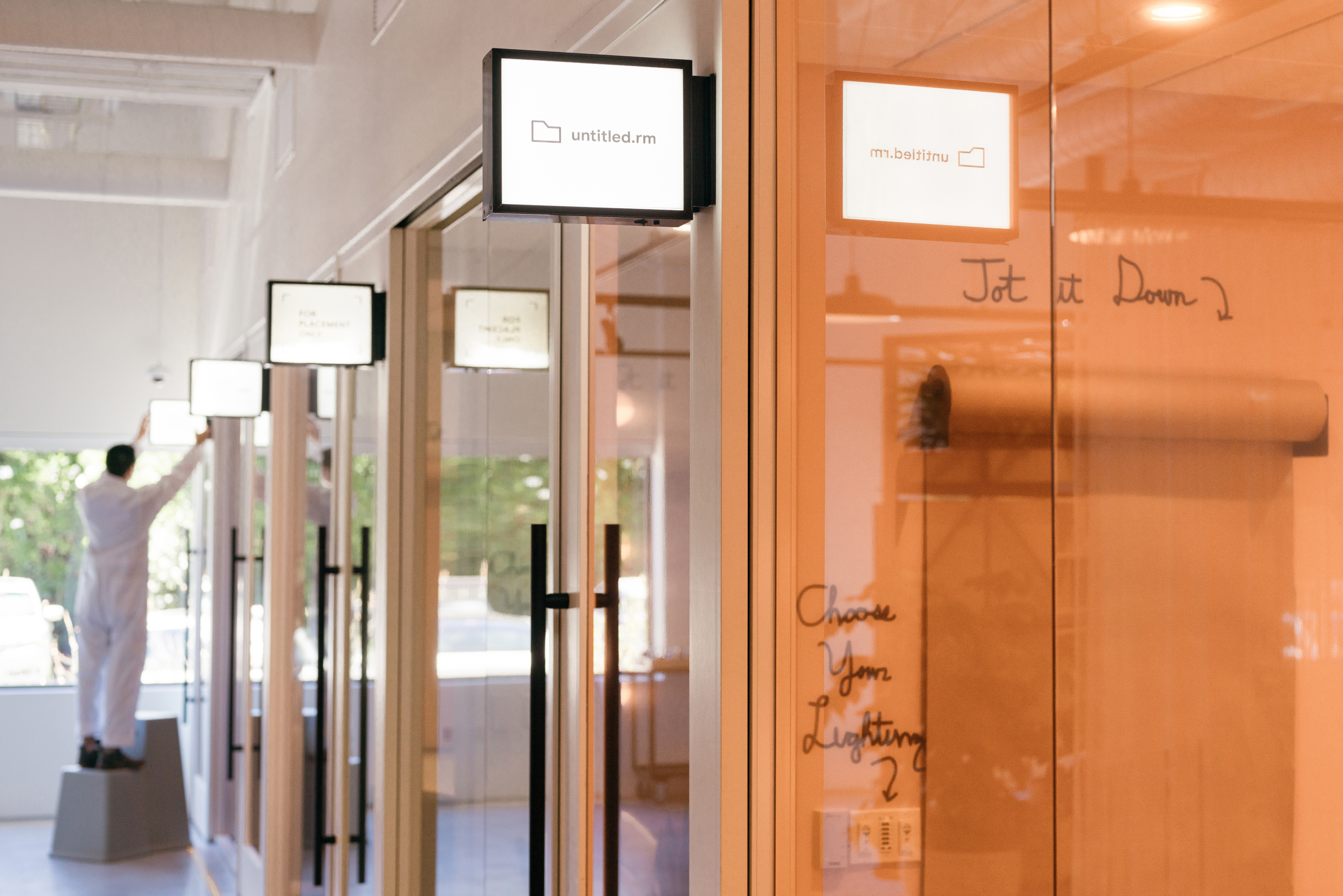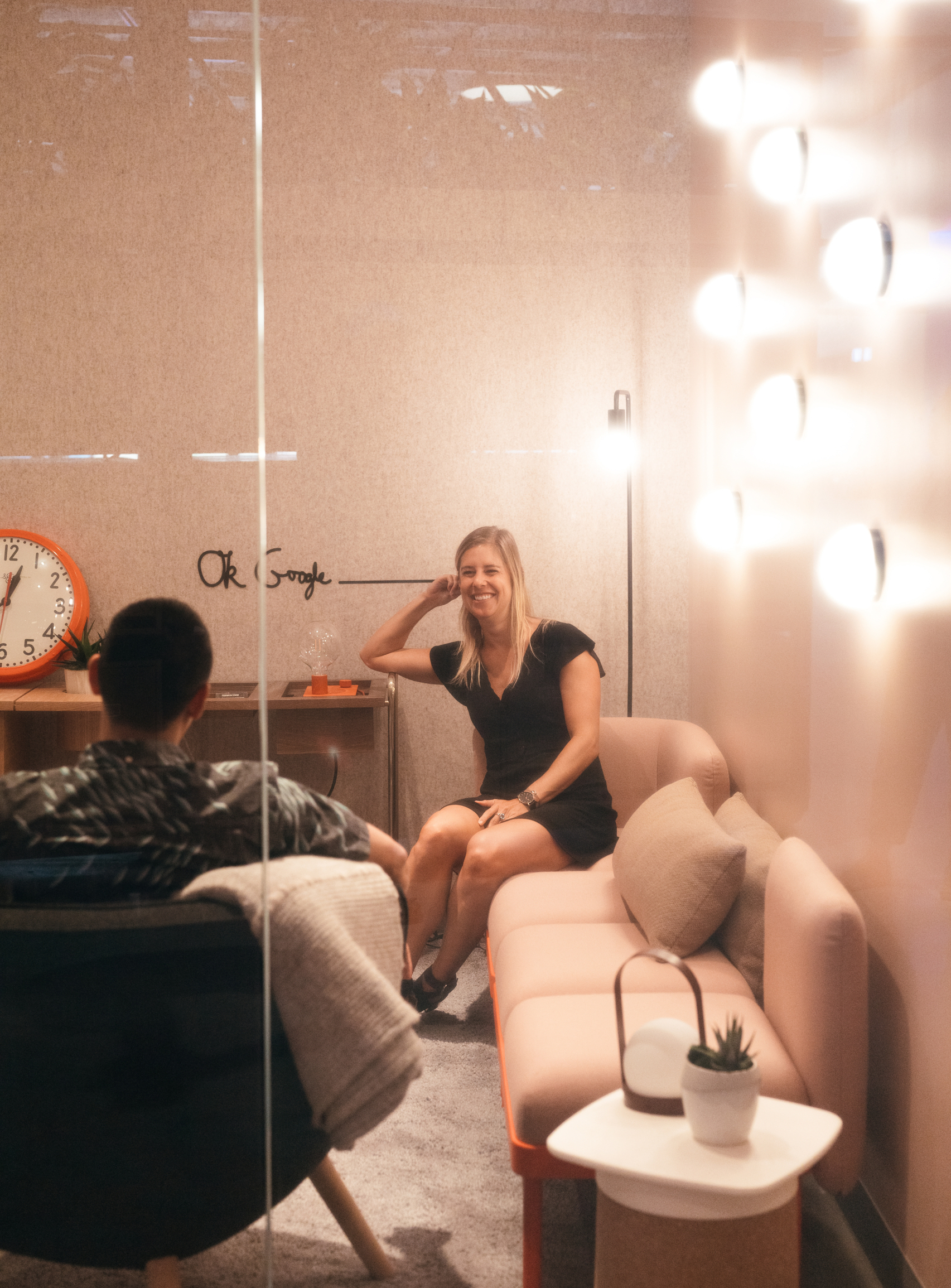 Break-out rooms, for participants to synthesize information and reflect on topics in smaller groups, have unique personalities that can be tailored using music, scent, and light color and temperature. An outdoor area extends the learning space with an edible garden and flexible classroom.
Rapt developed creative installations alongside The School's faculty as initial tests of how space and design can support the learning experience and create a more engaged and emotional connection to material. Insights gleaned from smaller deployments of concepts at Google campus event spaces and destination resorts prior to finalizing The Schoolhouse informed the design strategy. Ultimately, this work revealed that a successful learning experience is as much about what participants are learning as it is about where and how they learn.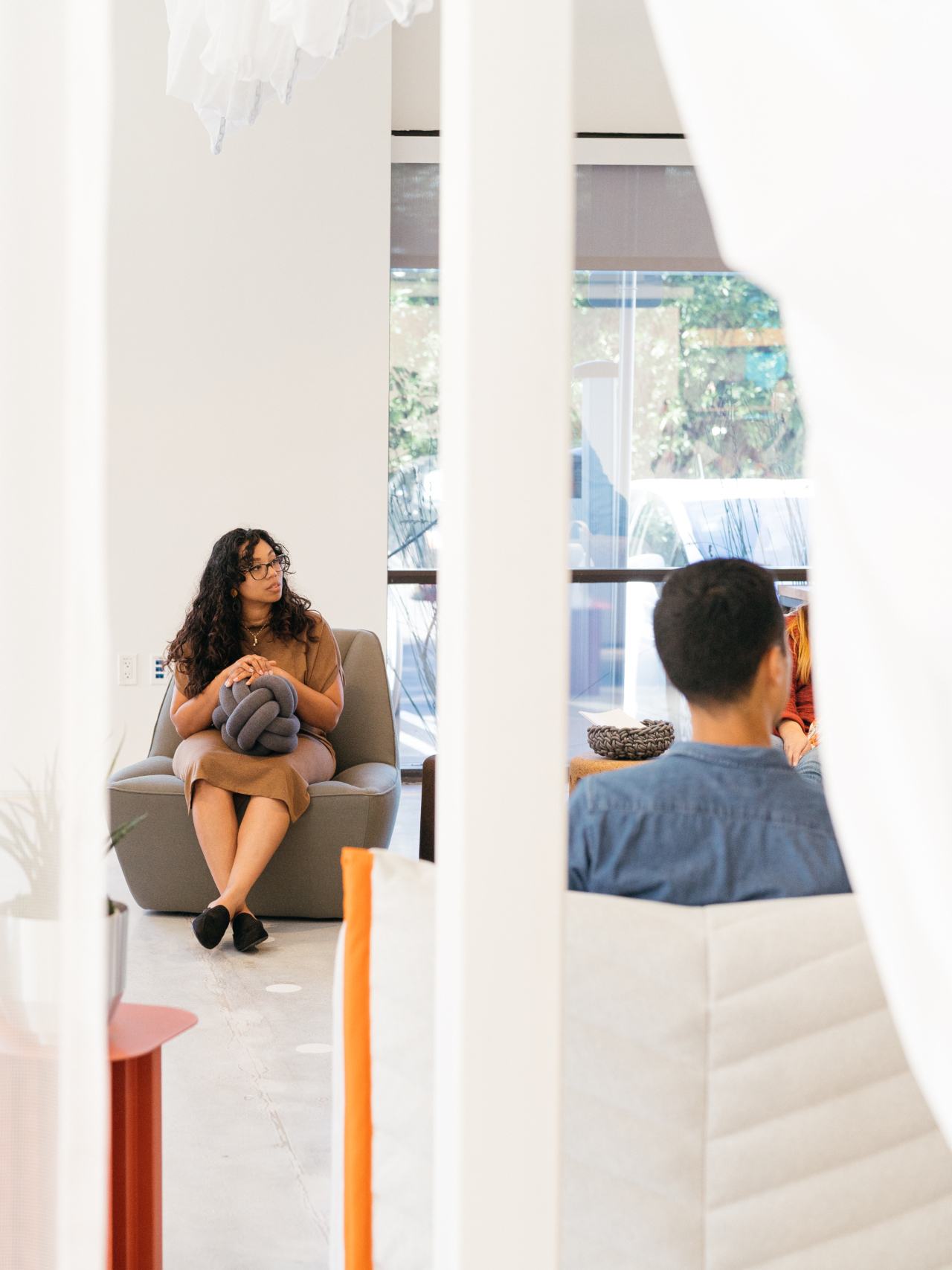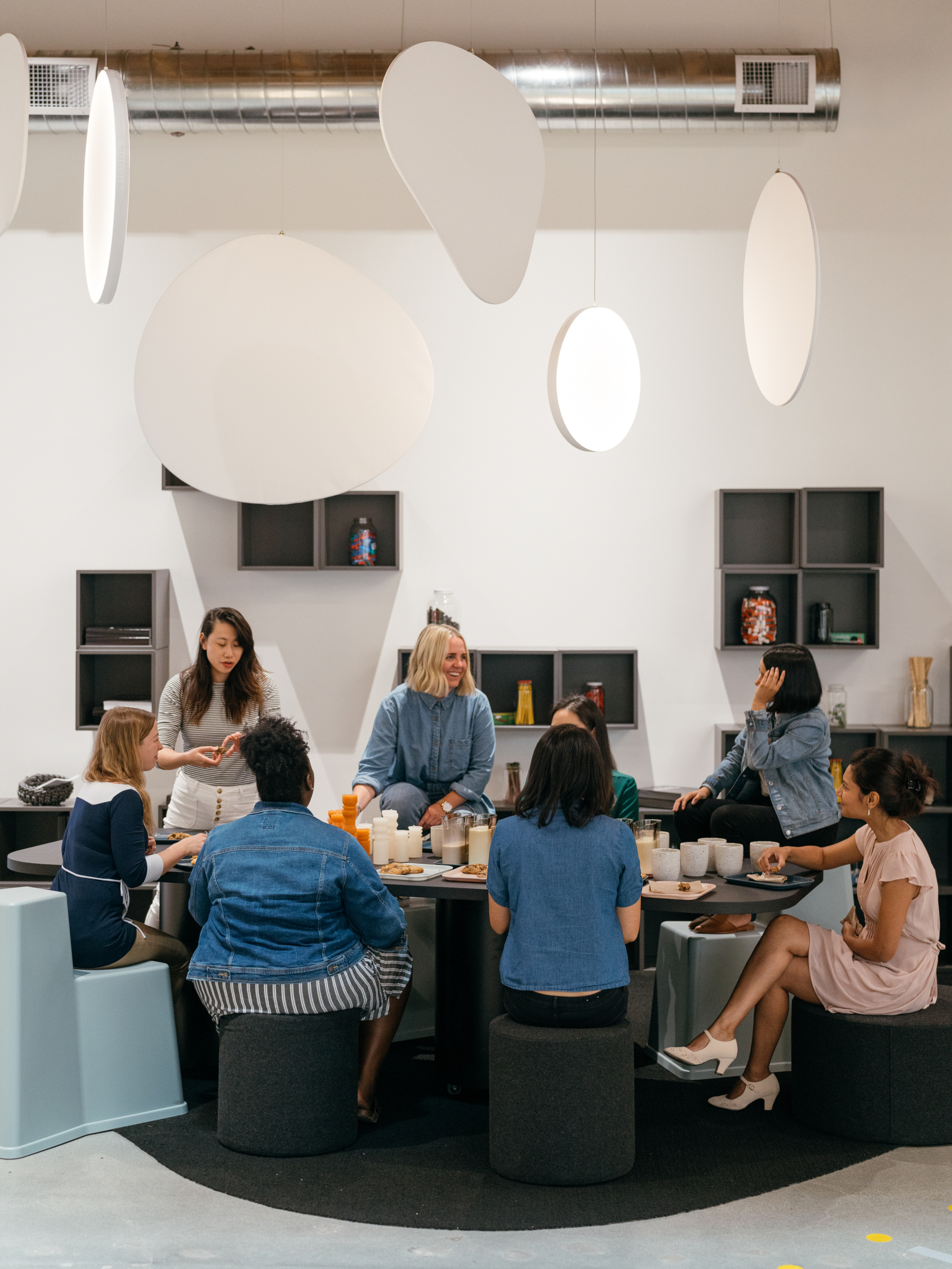 Photography by Michael Lyon
Video by Romeo Salazar