Rapt Studio's inaugural installation at Milan Design Week explored the intersection of spatial experience and emotional connection.
Environment
We invited visitors to slow their pace, engage with the space, interact with each other, and leave feeling part of something larger than themselves.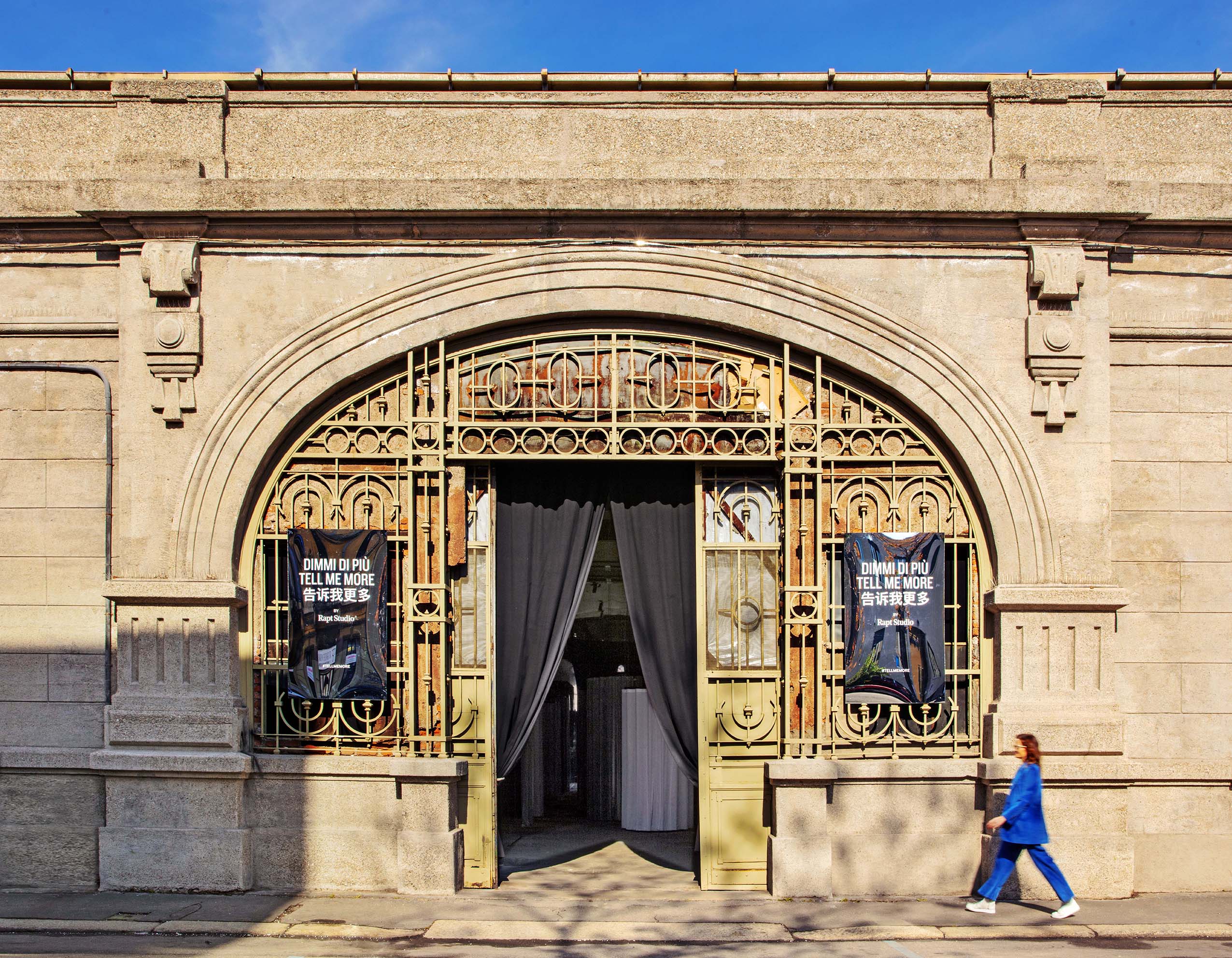 In one of a dozen vaults carved under the railroad tracks leading to Milan's central station, this installation served as a backdrop to explore human connection.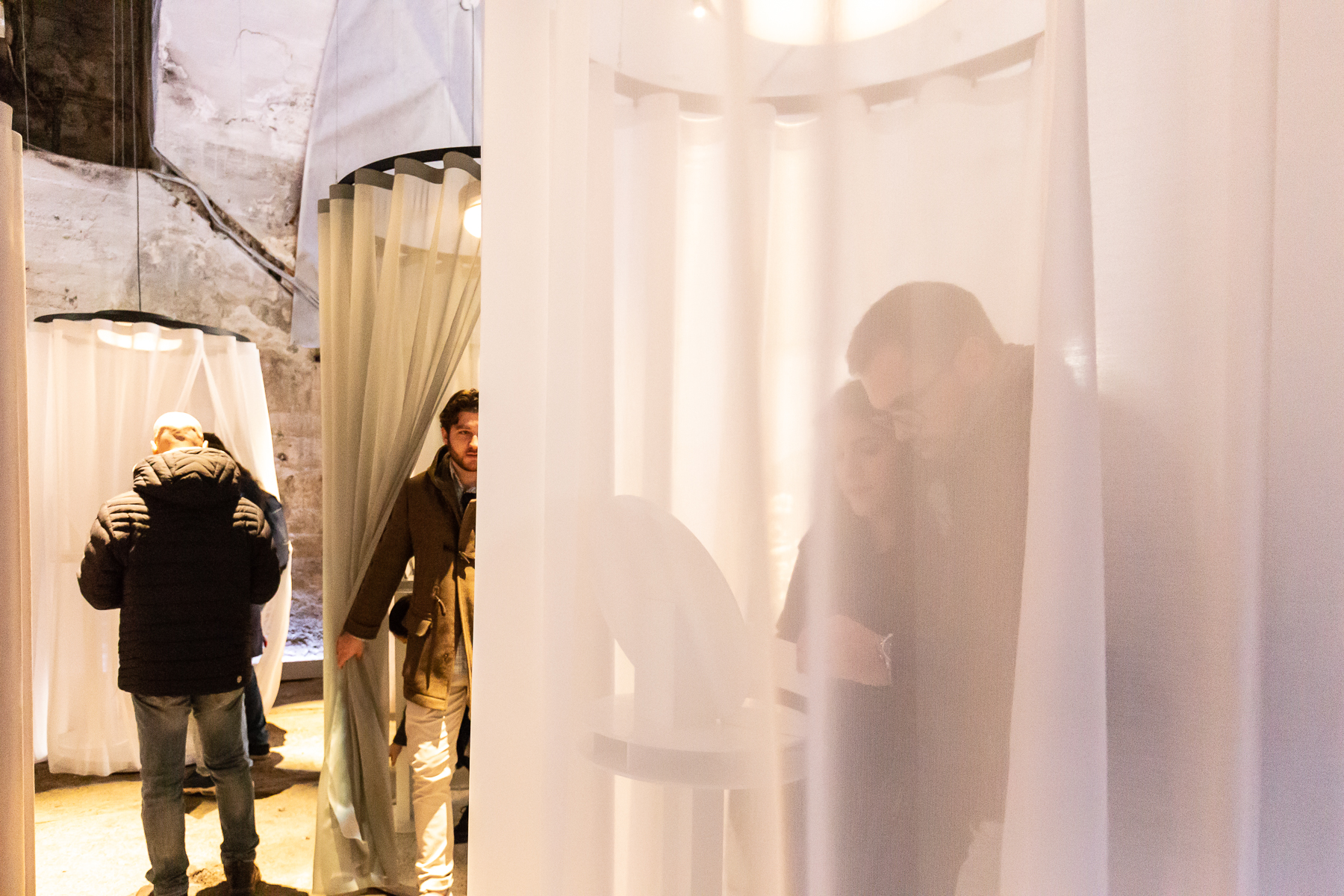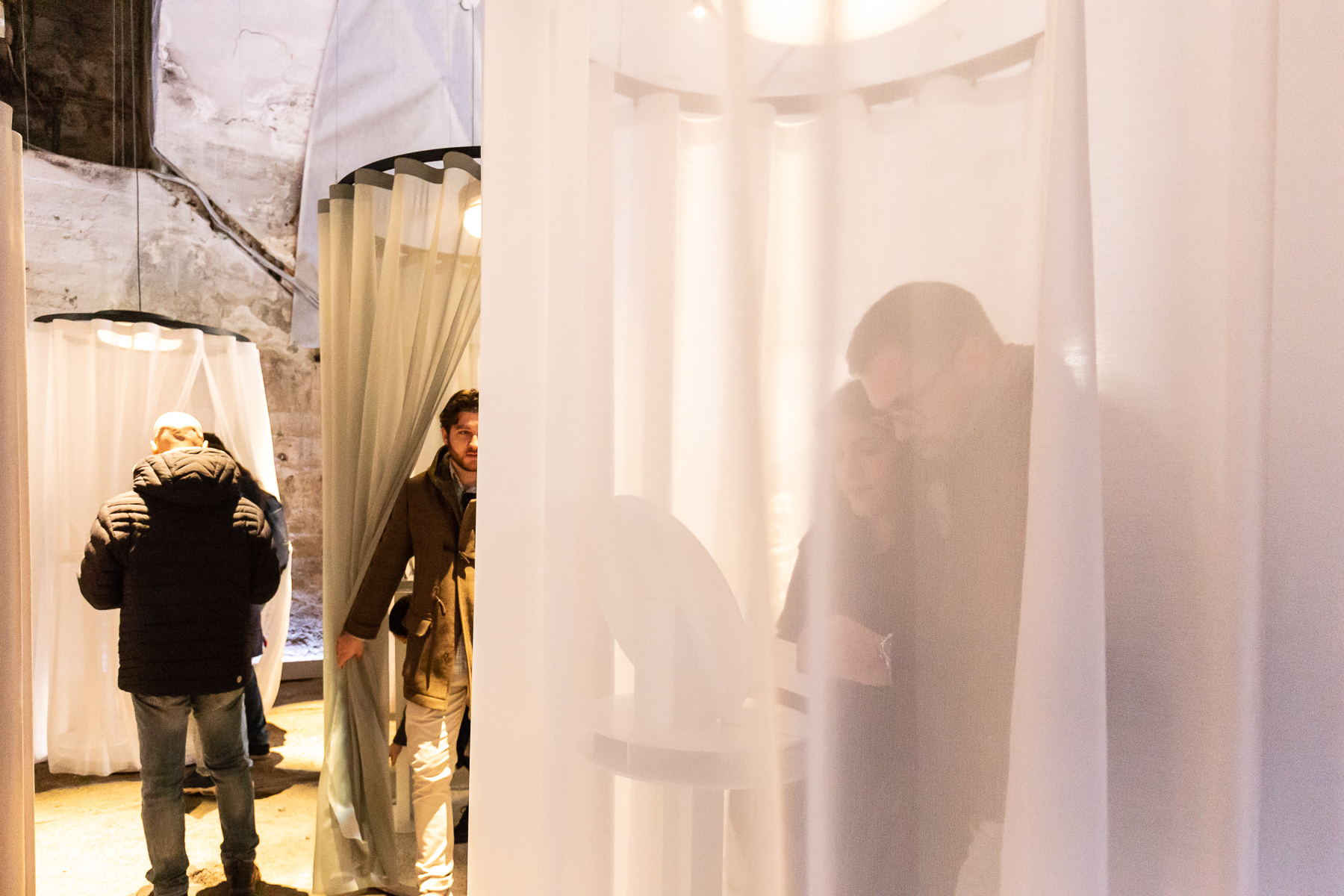 The raw space provided a powerful canvas on which the Rapt team layered a design that attracted visitors from across the globe who came to Milan to celebrate design.
As guests entered, they were greeted by a number of small, circular, drapery-clad "stages" – their own personal theaters. Each stage, scaled to the individual, lit from within and glowing a cool white, welcomed visitors to enter and revealed a question posed by the stranger who came before them.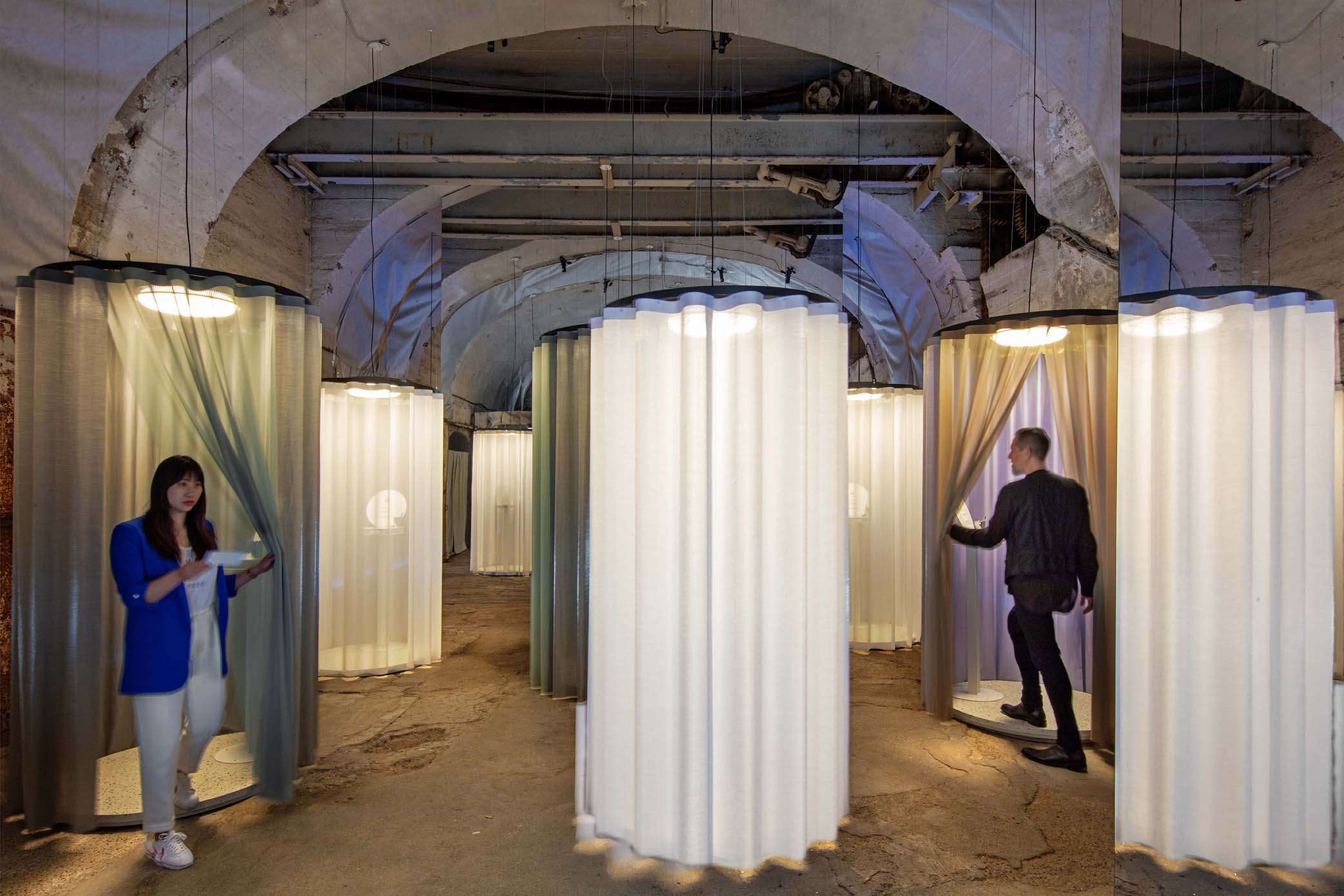 Upon reflecting, visitors were asked to leave a query for the next guest before moving beyond reflective walls into a lounge.
Guiding visitors' transitions from their individual moments of reflection to a collective gathering was the design of the space itself: the cool, iridescent entrance led to the warm, amber lounge. Throughout, accent colors emulated visitors' varied experiences.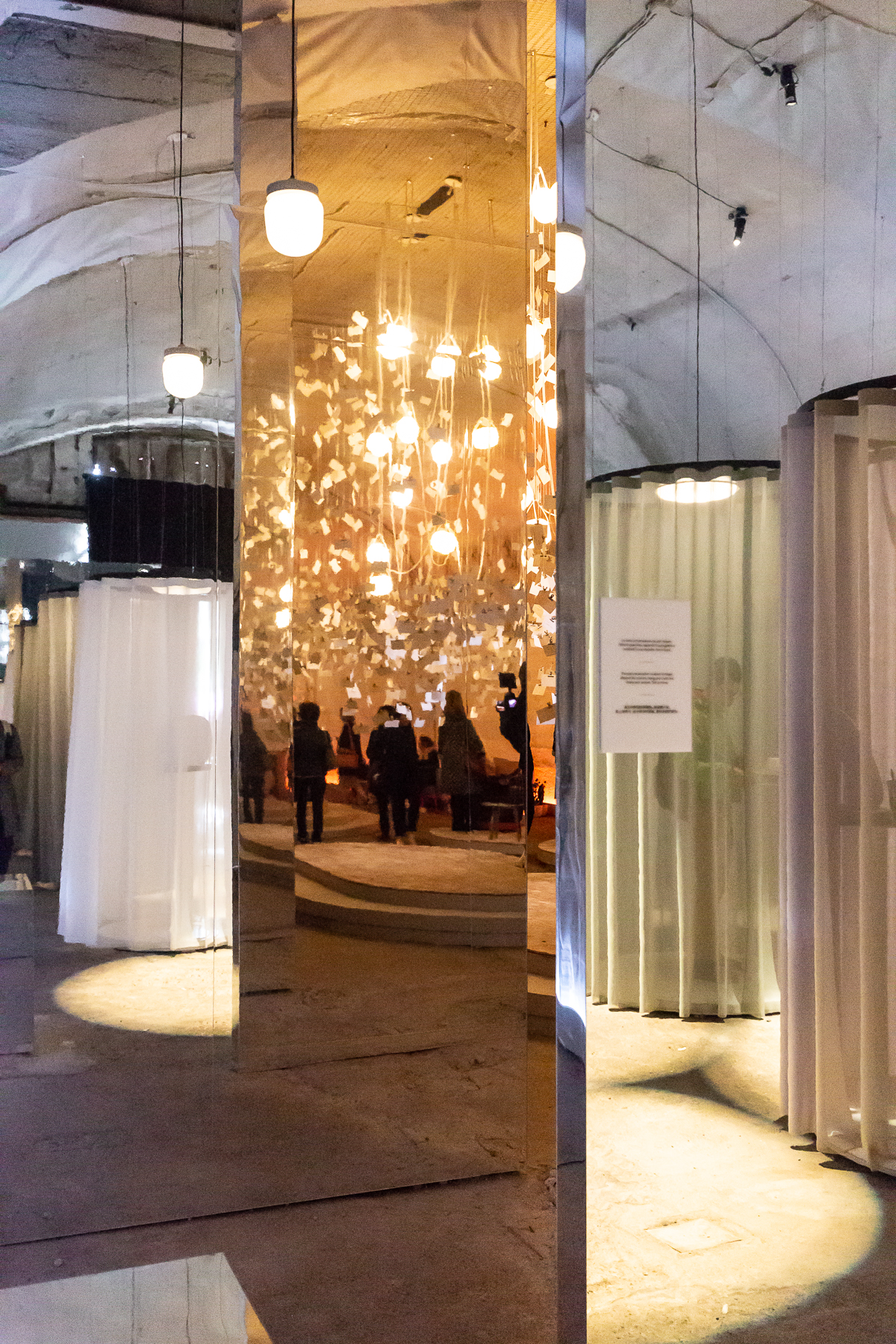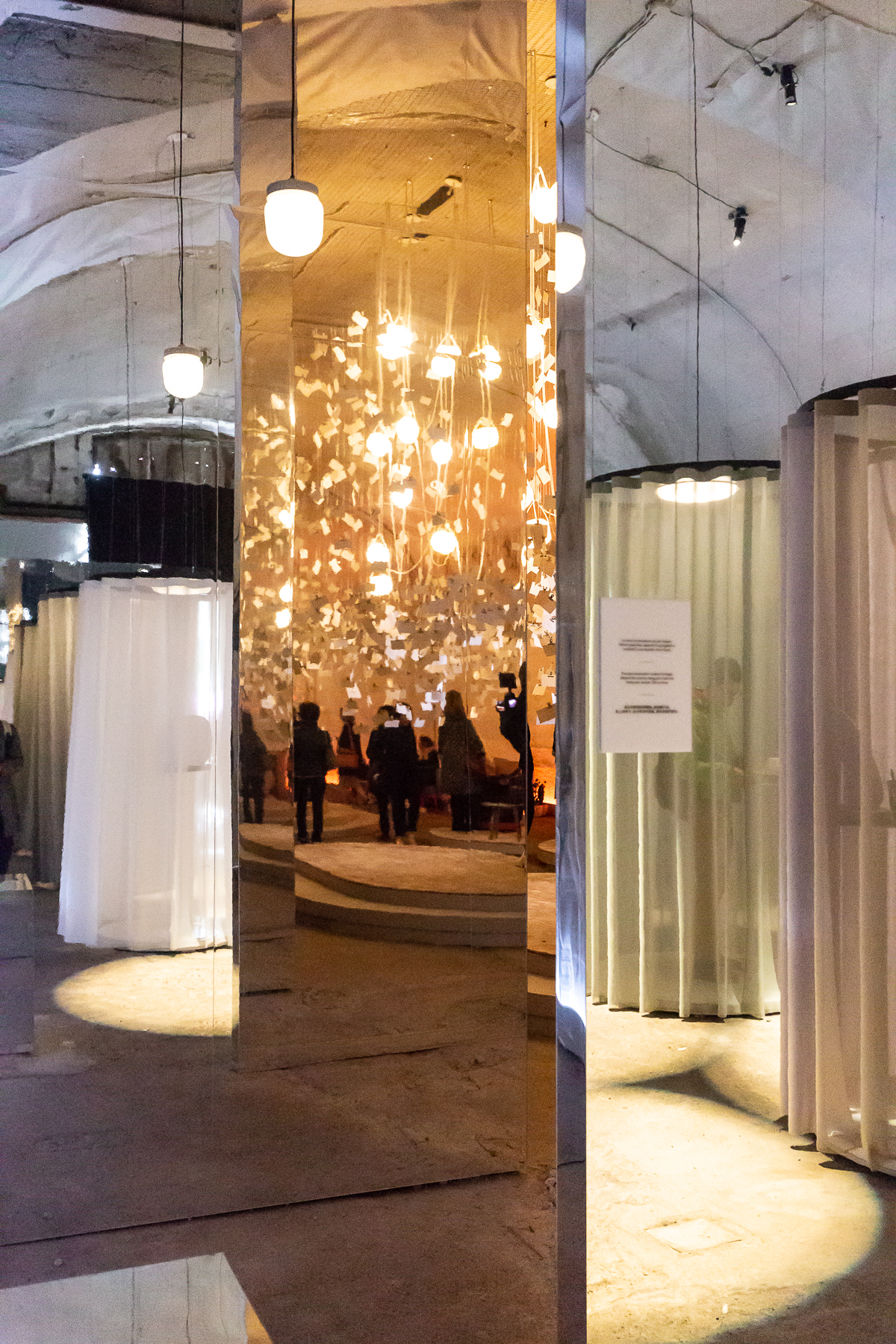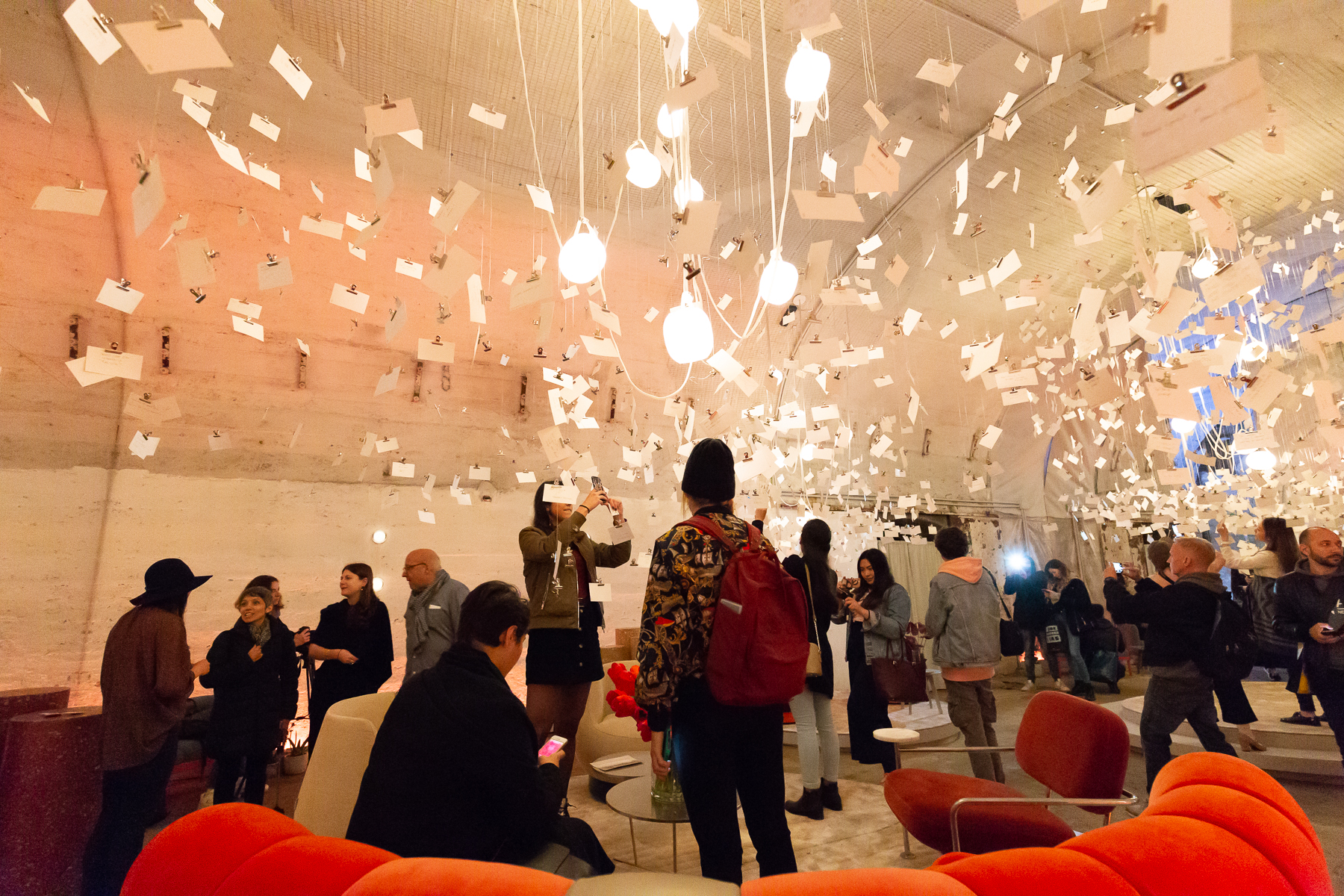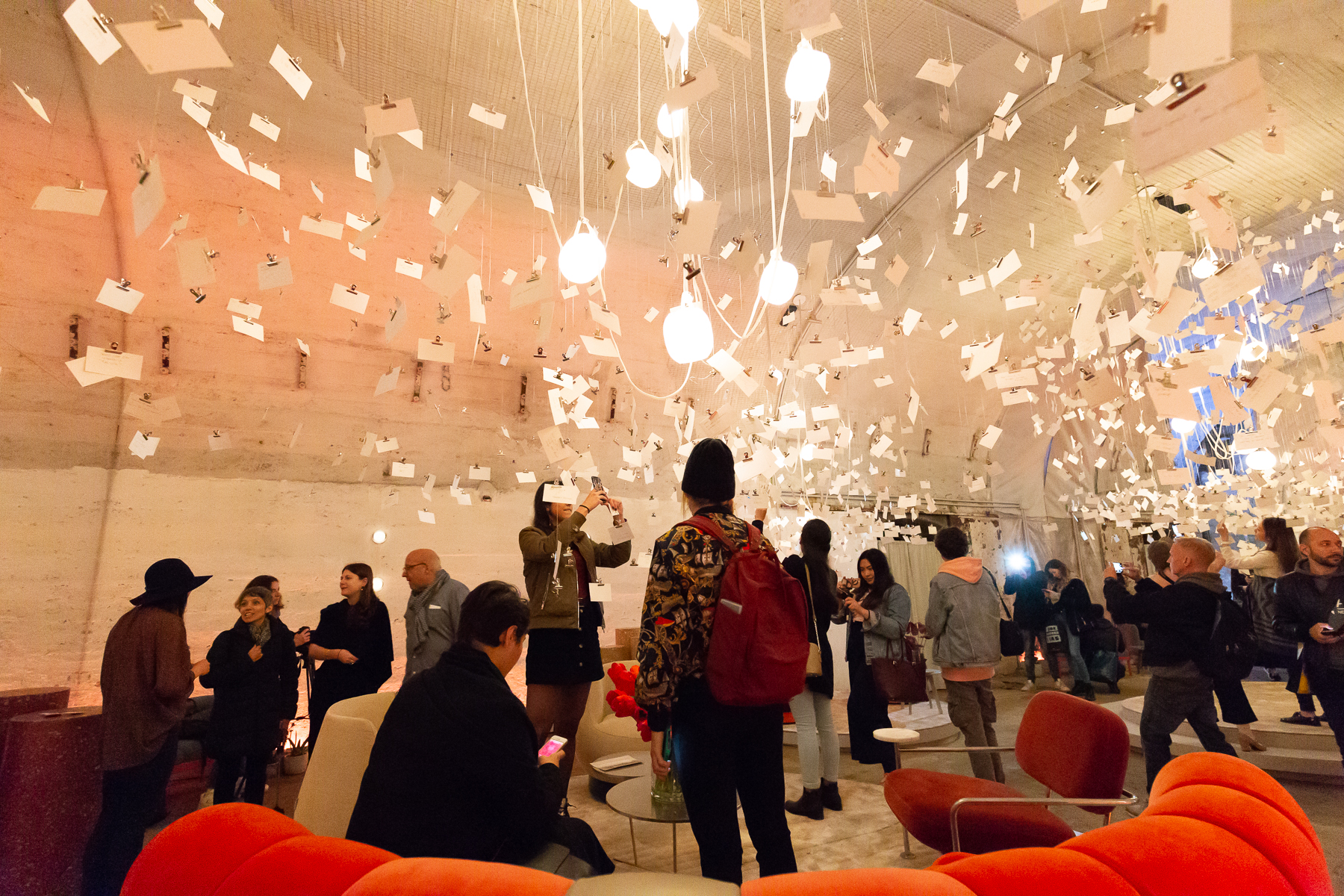 Within the lounge, a decidedly warmer glow emanated – lights hung from the vaulted ceiling above. Among them hung threads, from which the questions of all who came before were suspended, creating a living collage. Guests were encouraged to consider their answers to the questions they saw and to strike up conversations, making personal connections with those around them.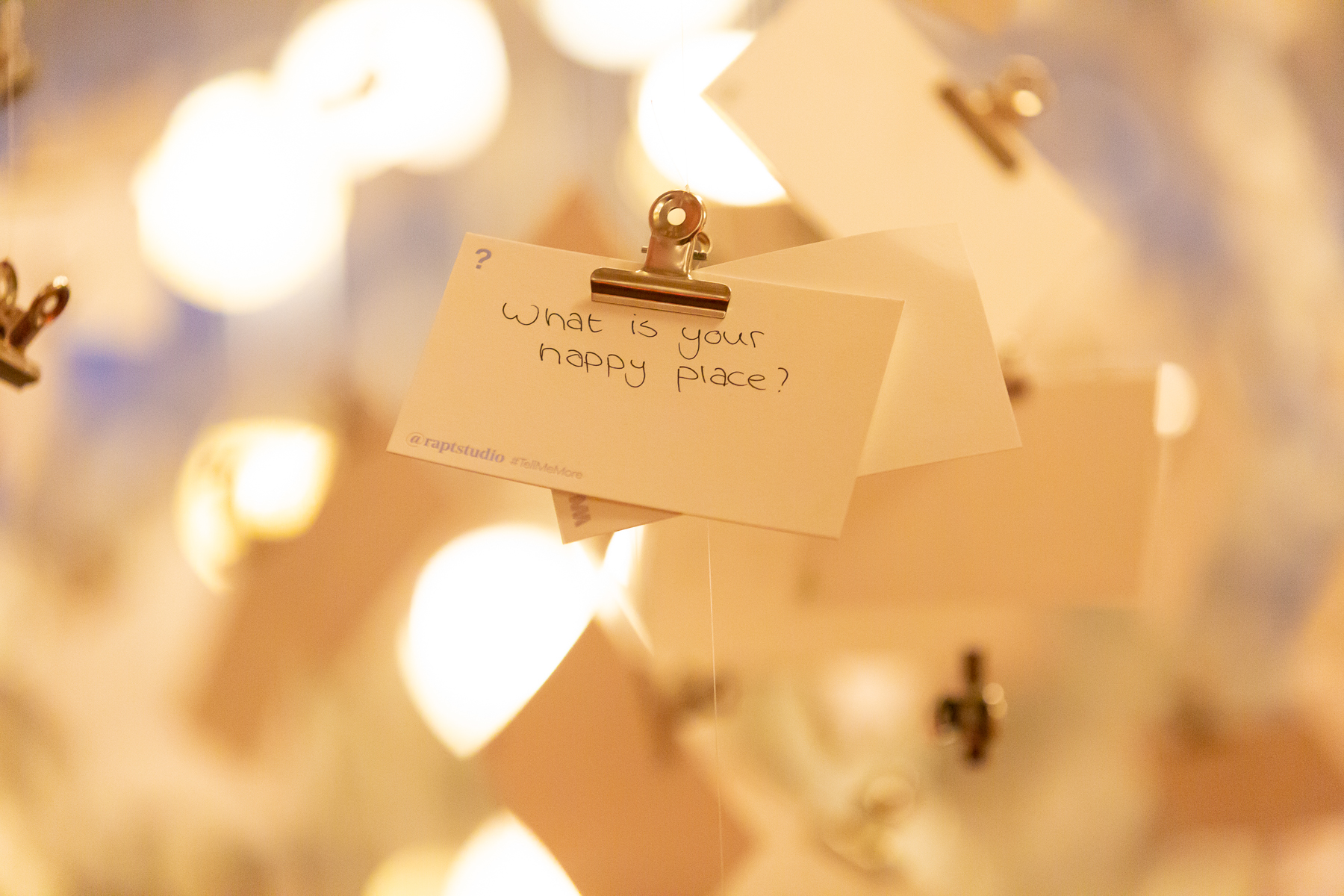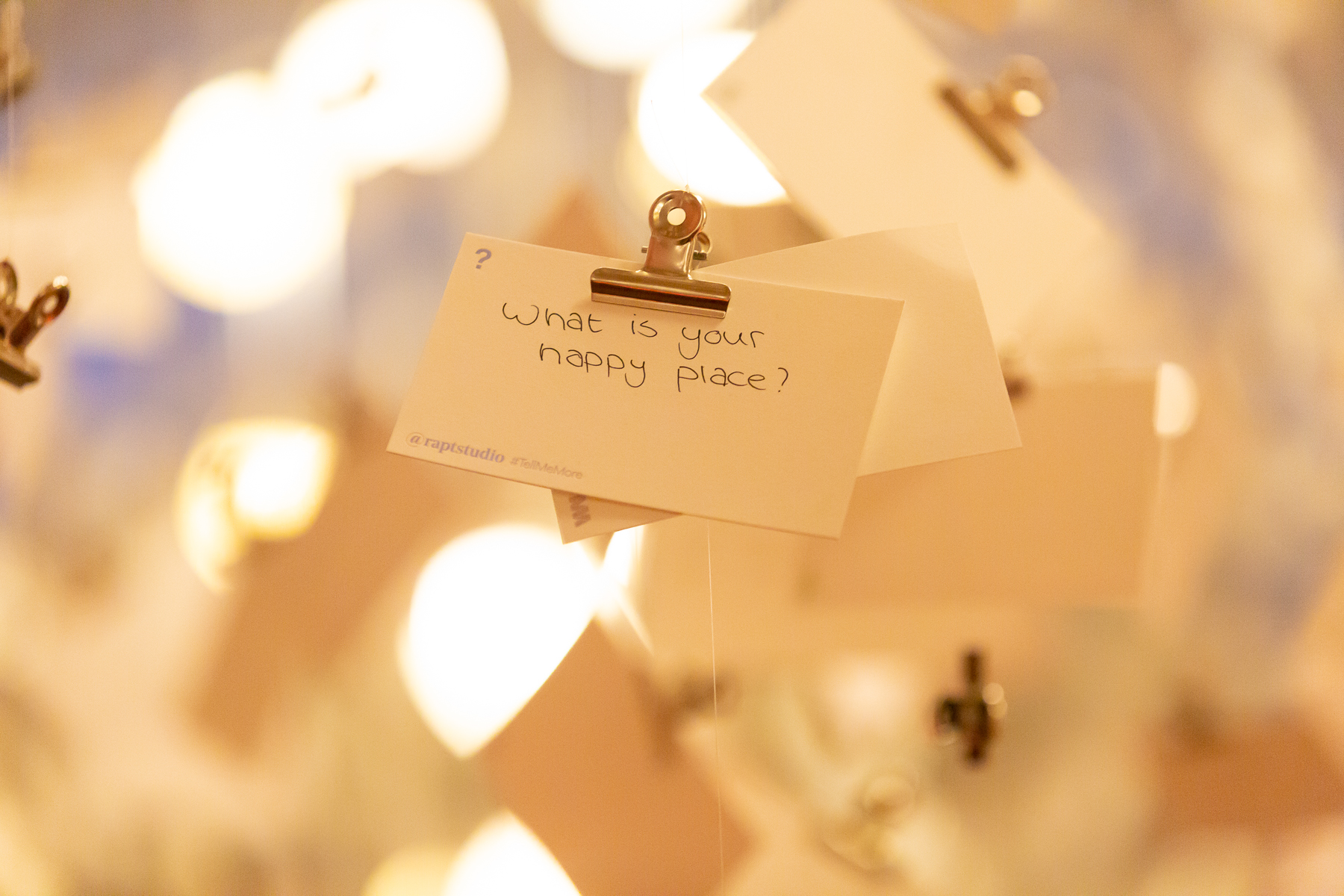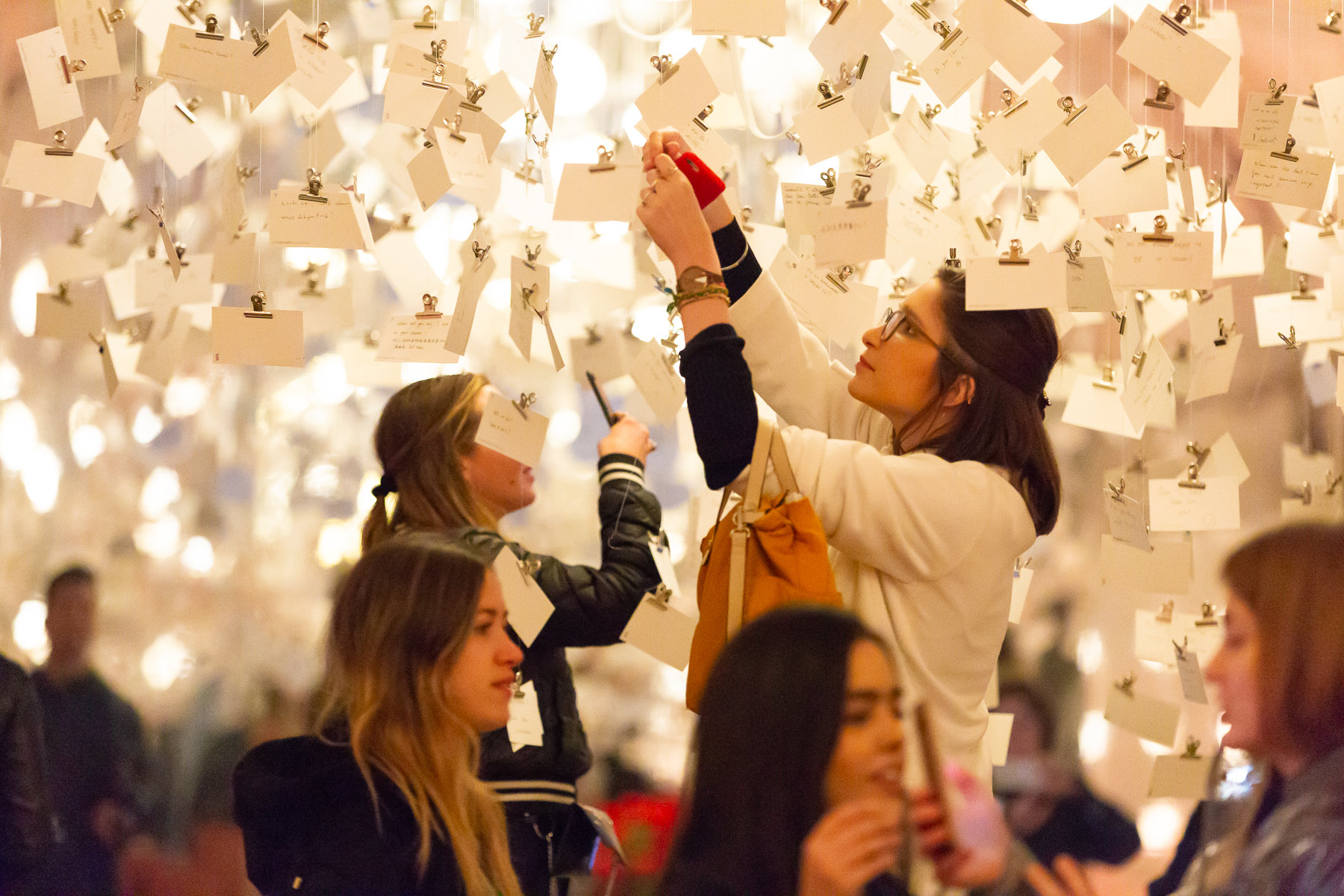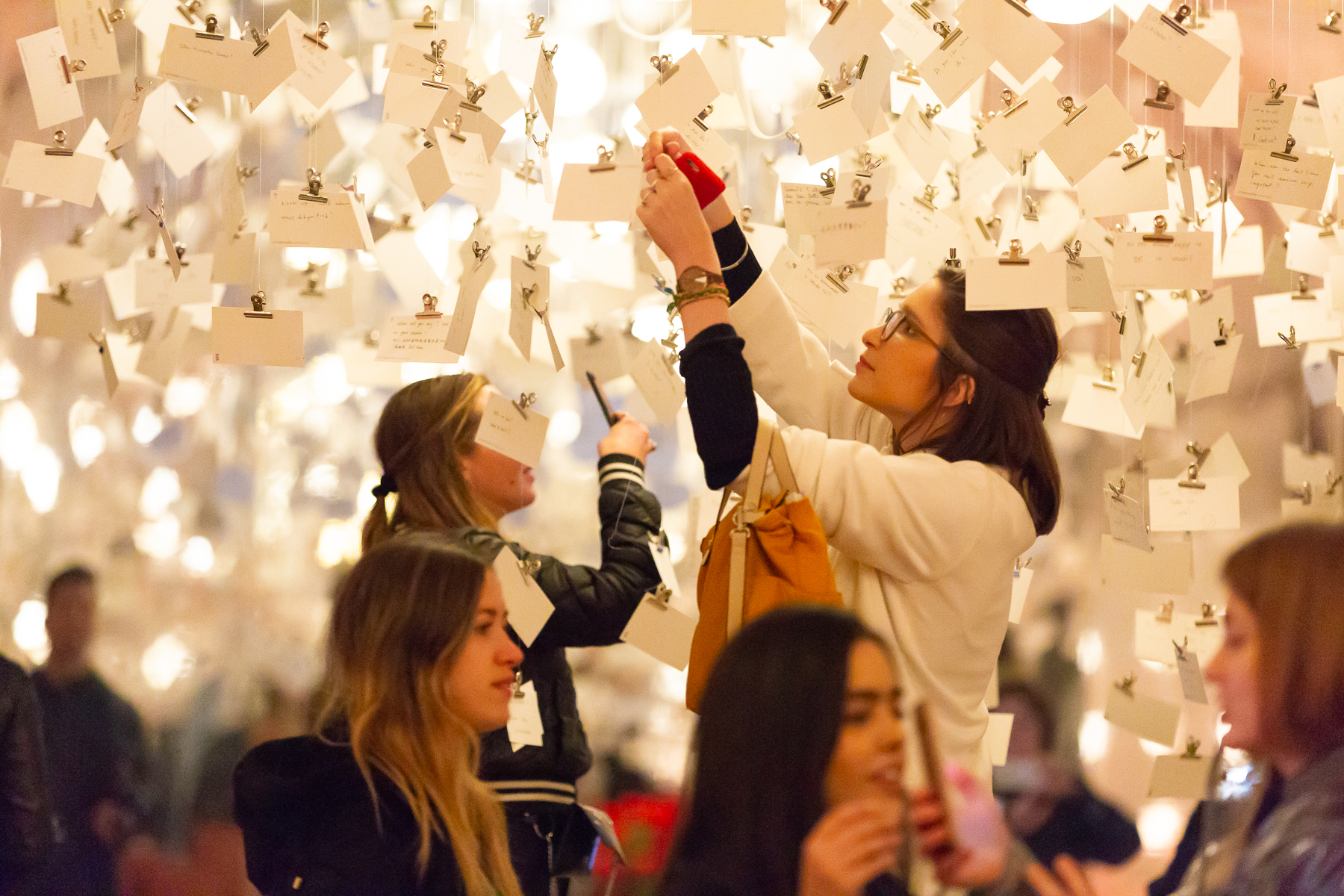 As the week wore on, the number of cards with the questions of visitors grew. The design of the space became more complete, with the thousands of questions written in a wide array of languages completing the original vision. As the space transformed, it became less and less Rapt's and more and more the product of the participants' making.
Of the installation, Rapt Studio's CEO and Chief Creative Officer David Galullo says, "We envisioned Tell Me More as a living embodiment of human interaction – an exercise in placemaking built on and celebrating connection and conversation. A place for storytelling, with a memory all its own."
For more insights into Milan Design Week, read Galullo's blog entries here.