Virtual Design Festival 2020
When Milan Design Week in April 2020 was cancelled due to the rapid spread of Covid-19, Rapt decided to reimagine the initial design for our physical installation.
Environment · Strategy
As part of the VDF x Ventura Projects collaboration presented by Dezeen, Rapt created a virtual experience of connection during a time of social isolation.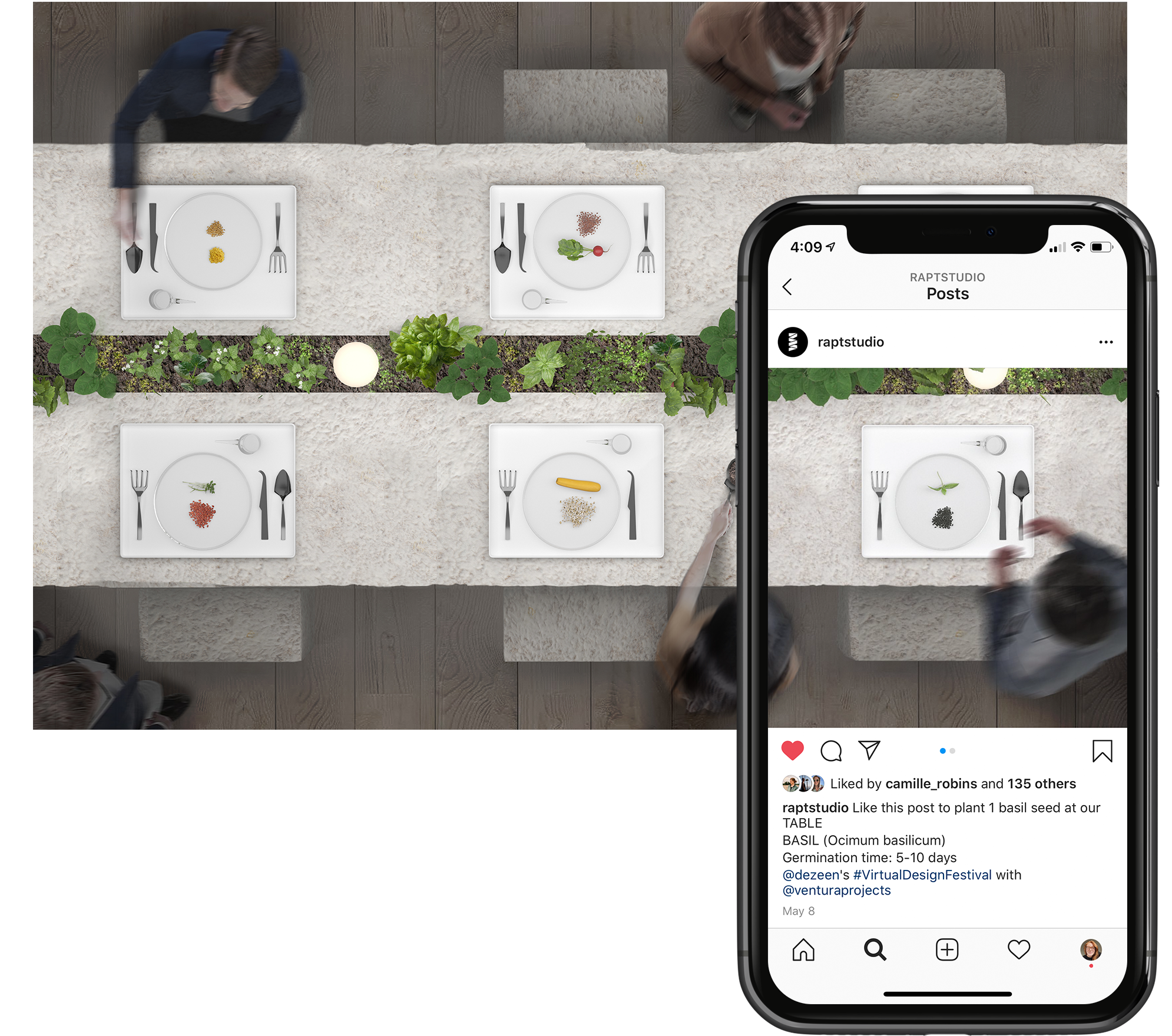 Driven by the belief that meaning is derived from conversation, interaction and closeness, we opened our virtual table to the world and invited anyone, anywhere to plant a virtual seed and watch it grow.
Our original intent was to bring together an audience to cultivate conversations at a living table, grown from seeds that users would plant over the course of the installation. In losing the ability to plant those seeds and have those conversations in person, we conceived of new ways to stage an installation that still inspired connection, growth and evolution over time — but did so remotely. We turned to various modern tools — including 3D animation, Instagram, Grasshopper for Rhino, and virtual reality — to help us craft that digital experience.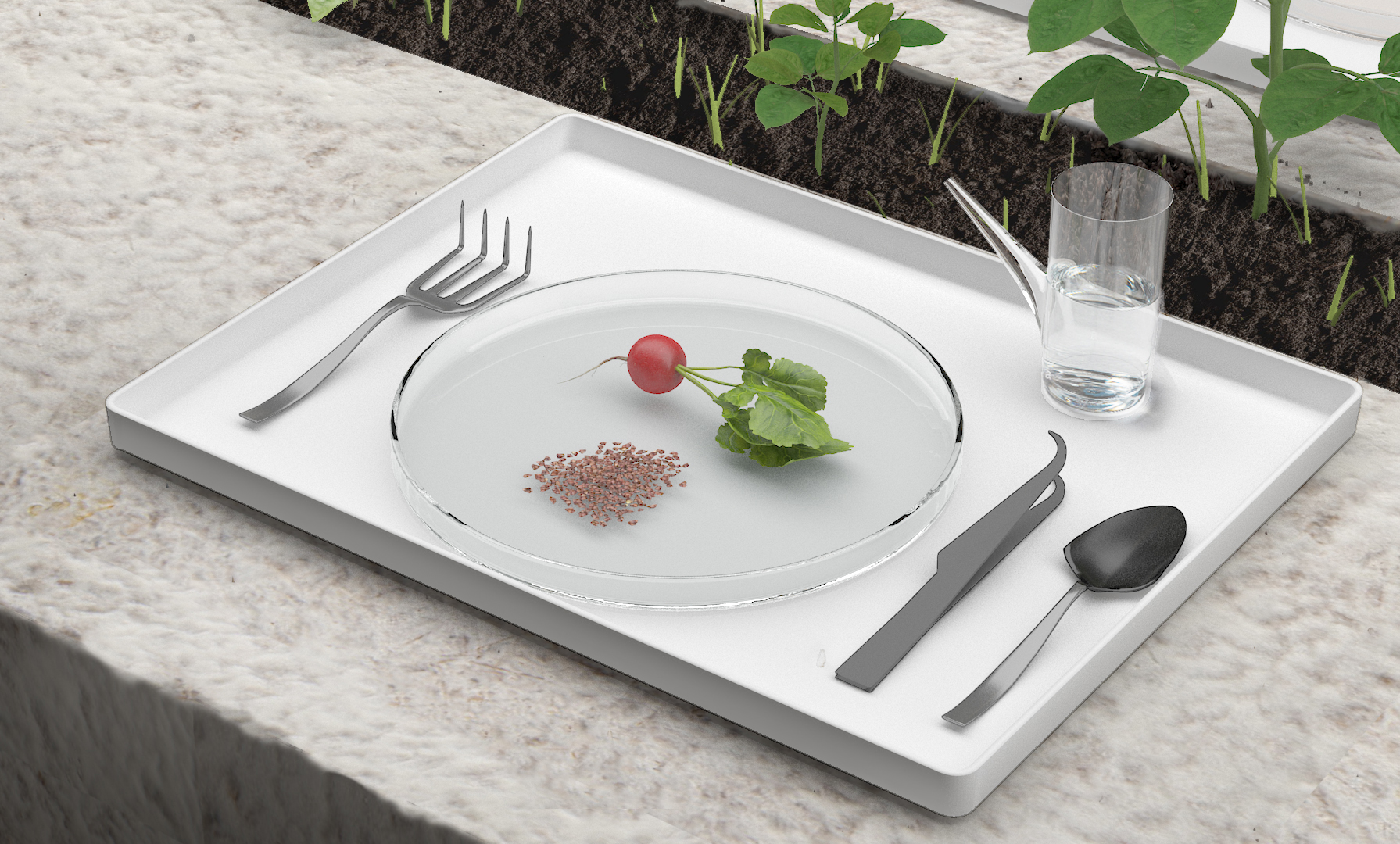 We welcomed our audience to select from six different species that we posted on social media, and for every "like" we planted a corresponding virtual seed. Data was gathered and fed into a parametric model, which tracked the virtual growth and released it back onto the web as a VR model via VRChat. 
Users shaped the way the installation grew, sharing and commenting on social media platforms. And because the installation was virtual, we were able to take the experience even further than our original plans, not just because we could speed up germination times but because we could open up the experience up to people across the globe.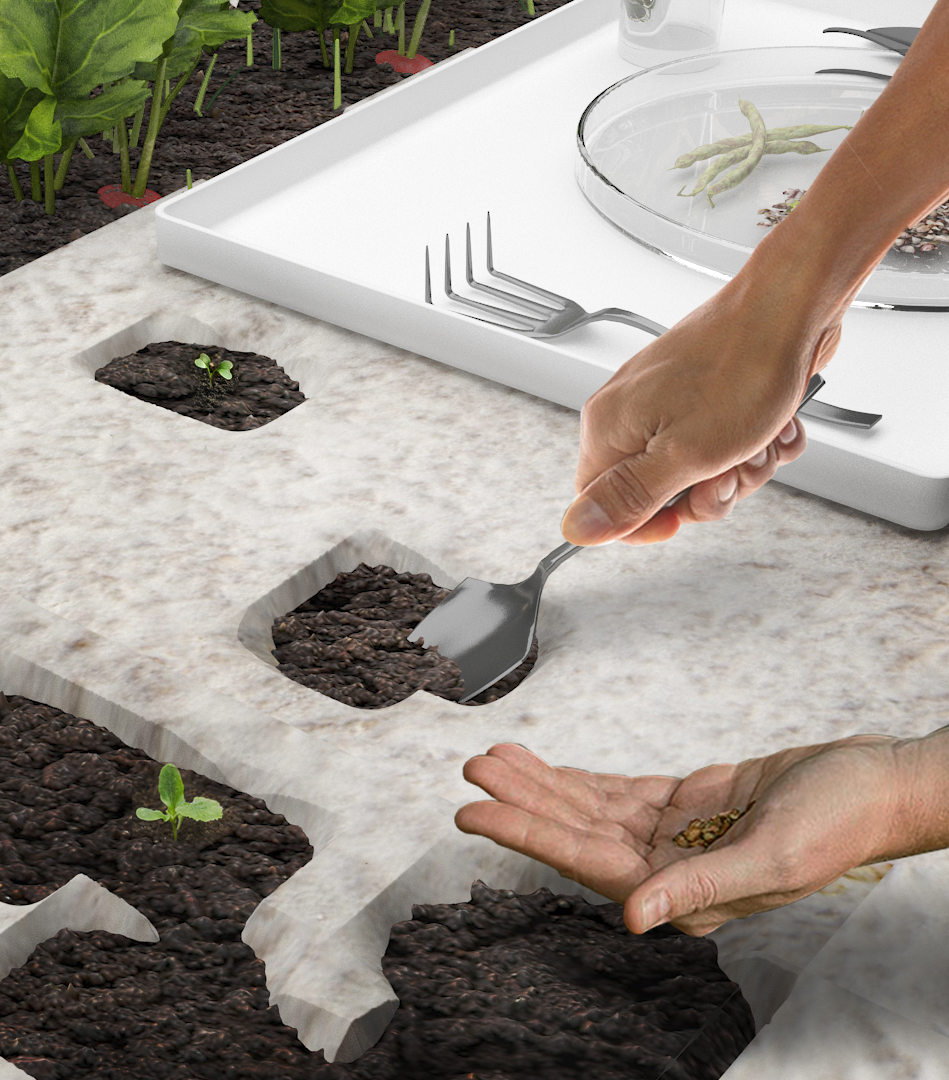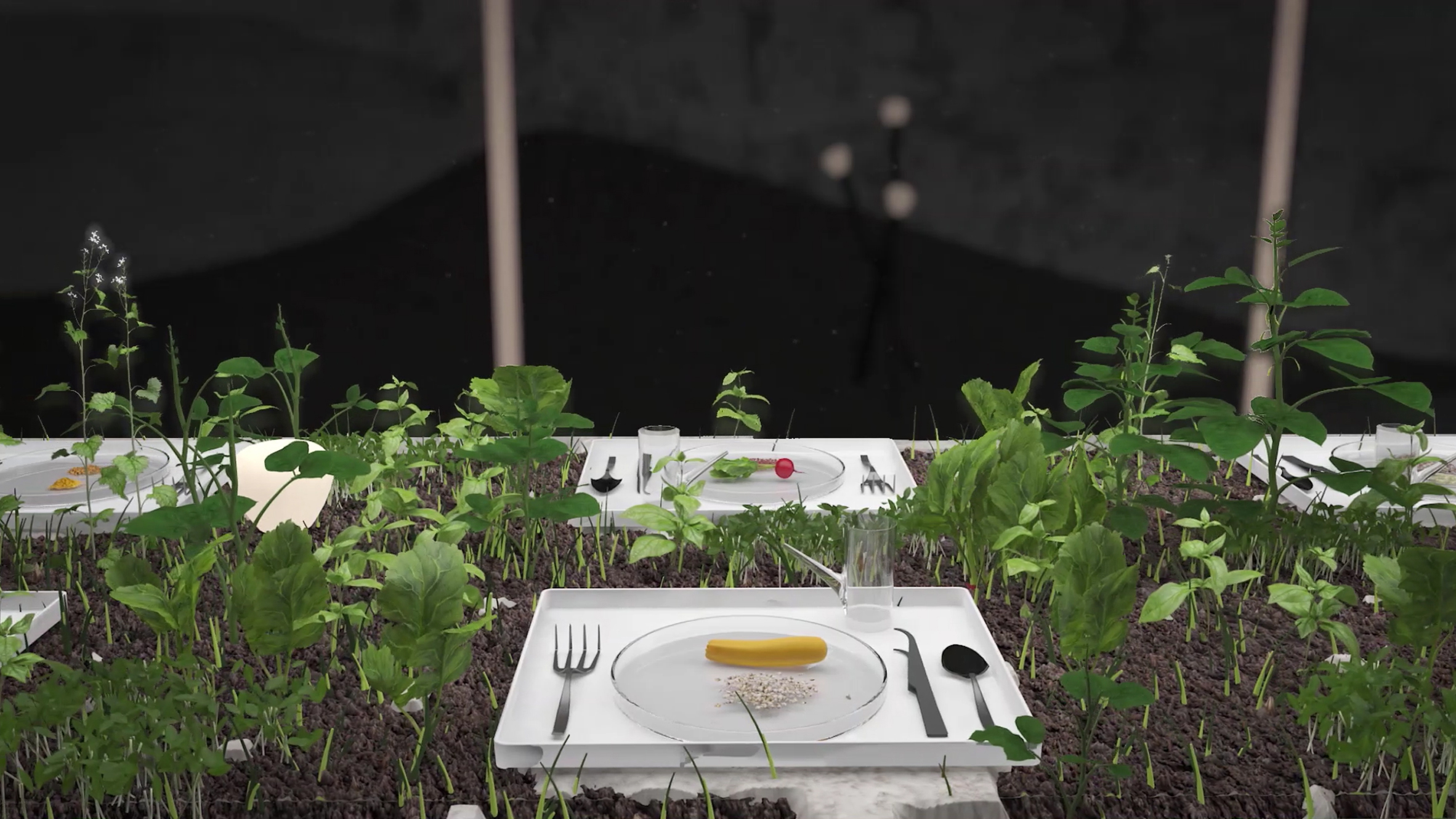 "Take a seat at our table" was, quite literally, possible from anywhere.
Instead of seating just 12 at a time around a real table, we could seat the more than 700 guests who participated in our virtual experiment. If we were to have built the table to account for each person who planted a seed, it would stretch beyond the length of a city block — and if we accounted for social distancing, it would stretch nearly half a mile.
Our virtual table lives on digitally, revealing the power of collective action to accomplish something beautiful, meaningful, and life-giving. With this, we think that we just might be leaving the world a bit better than we found it.