Creating a place to hang out but also get work done that doesn't look or feel like an office but more like your living room.
Brand · Environment
Resulting in a project with a happy client living in a cohesive series of openly secluded spaces addressing different posture and alternative ways of working.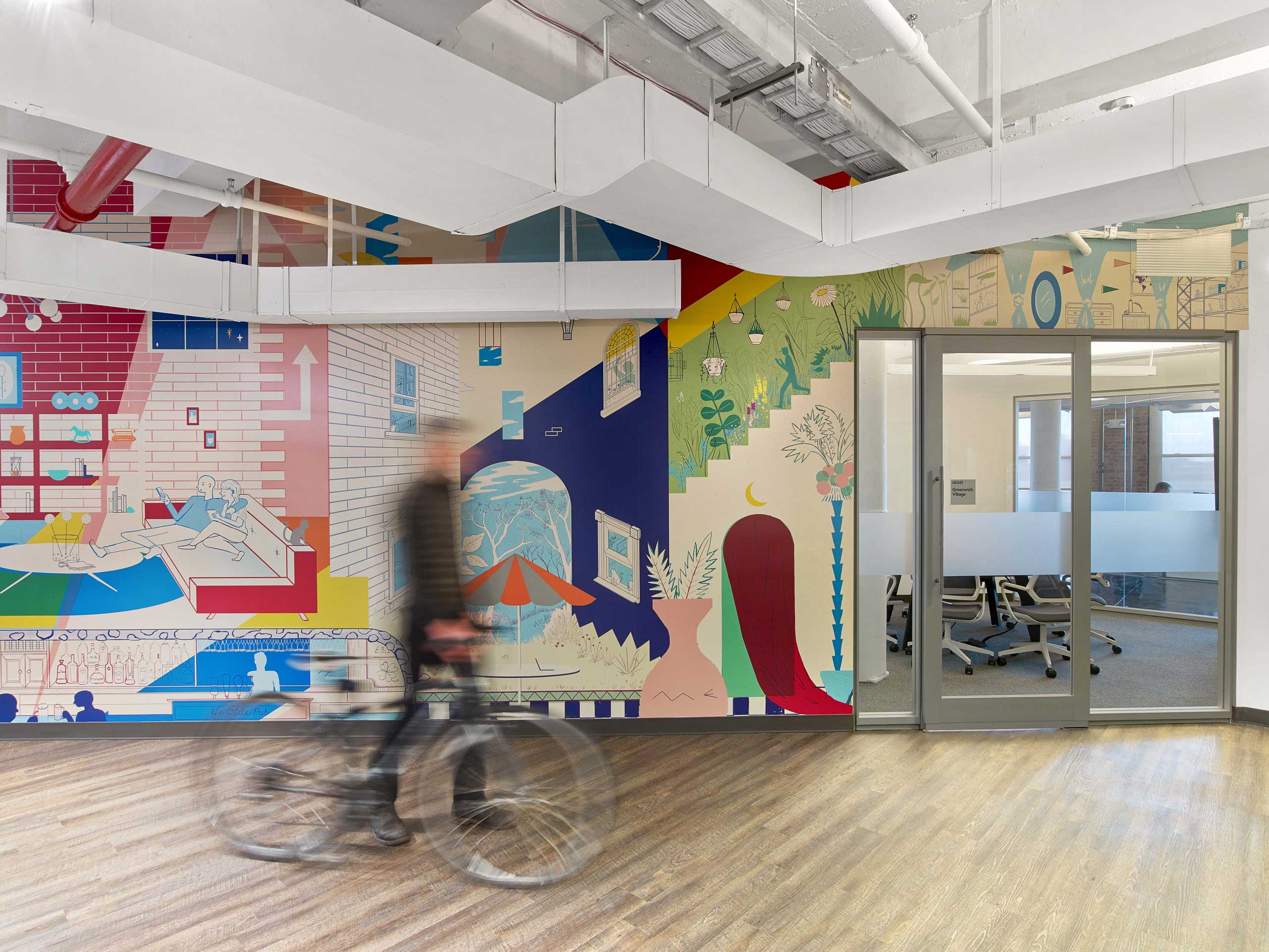 This project required a unique approach to balance two clear brand identities between the companies on each floor.
The same design team worked with each client to develop a palette and design approach that ranged from the loud and fun Venmo group to the more refined PayPal executive group. Rapt Studio provided programming and master planning services for the main reception and showcase on Floor 1 with Floors 2 through 6 as office space for PayPal and Venmo, plus a roof deck.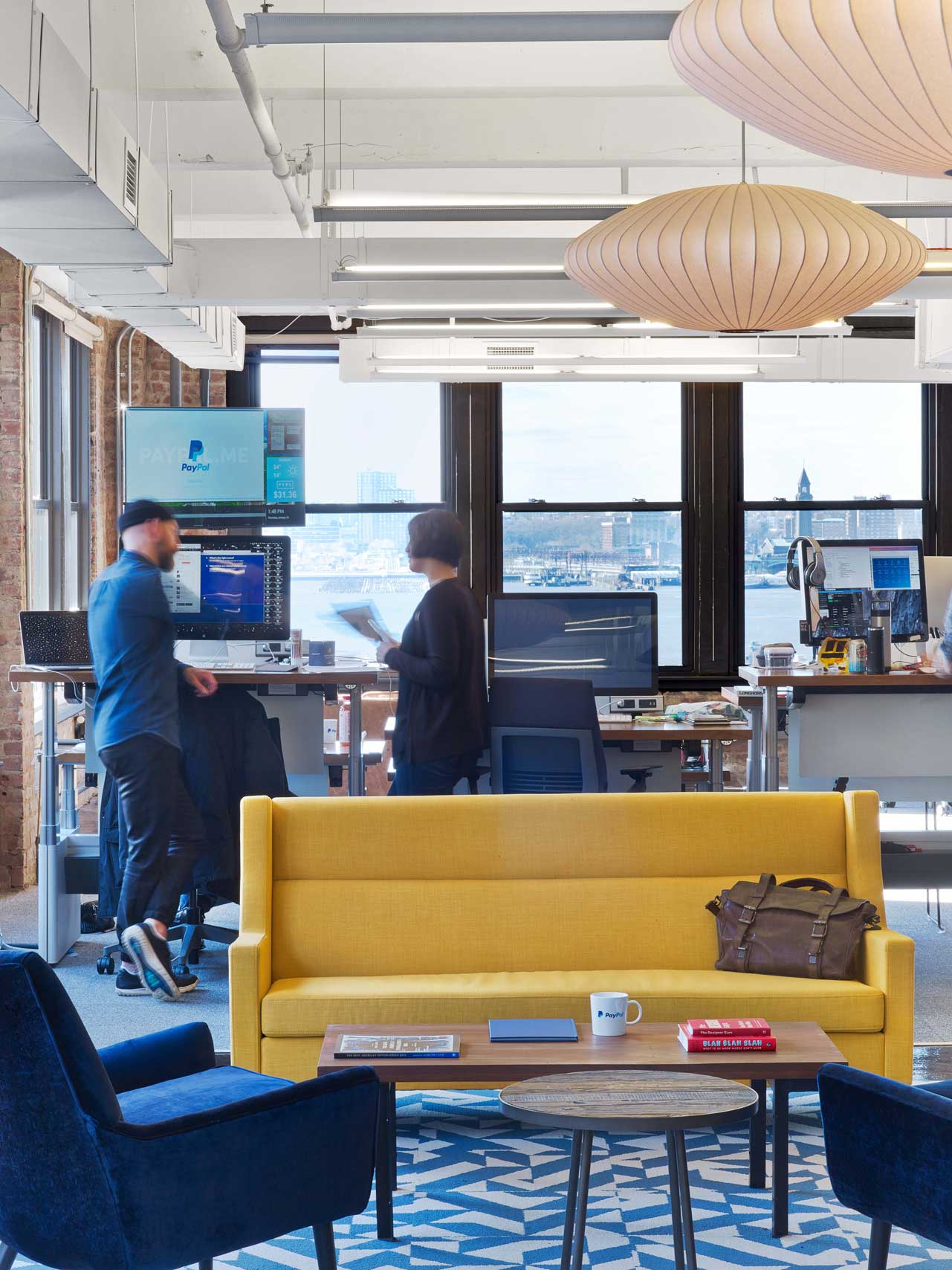 Rapt also developed an extensive environmental design and signage package for each group to further express and support the brand culture.
A large hand-painted mural for the Venmo group calls back to the Coney Island Boardwalk and arcade signage, while other environmental installations include murals created out of pennies, credit cards, and record album covers. The PayPal floors are accented with wood feature walls, pop-art styled New York skyline views, and street grid overlays covering glass partitions.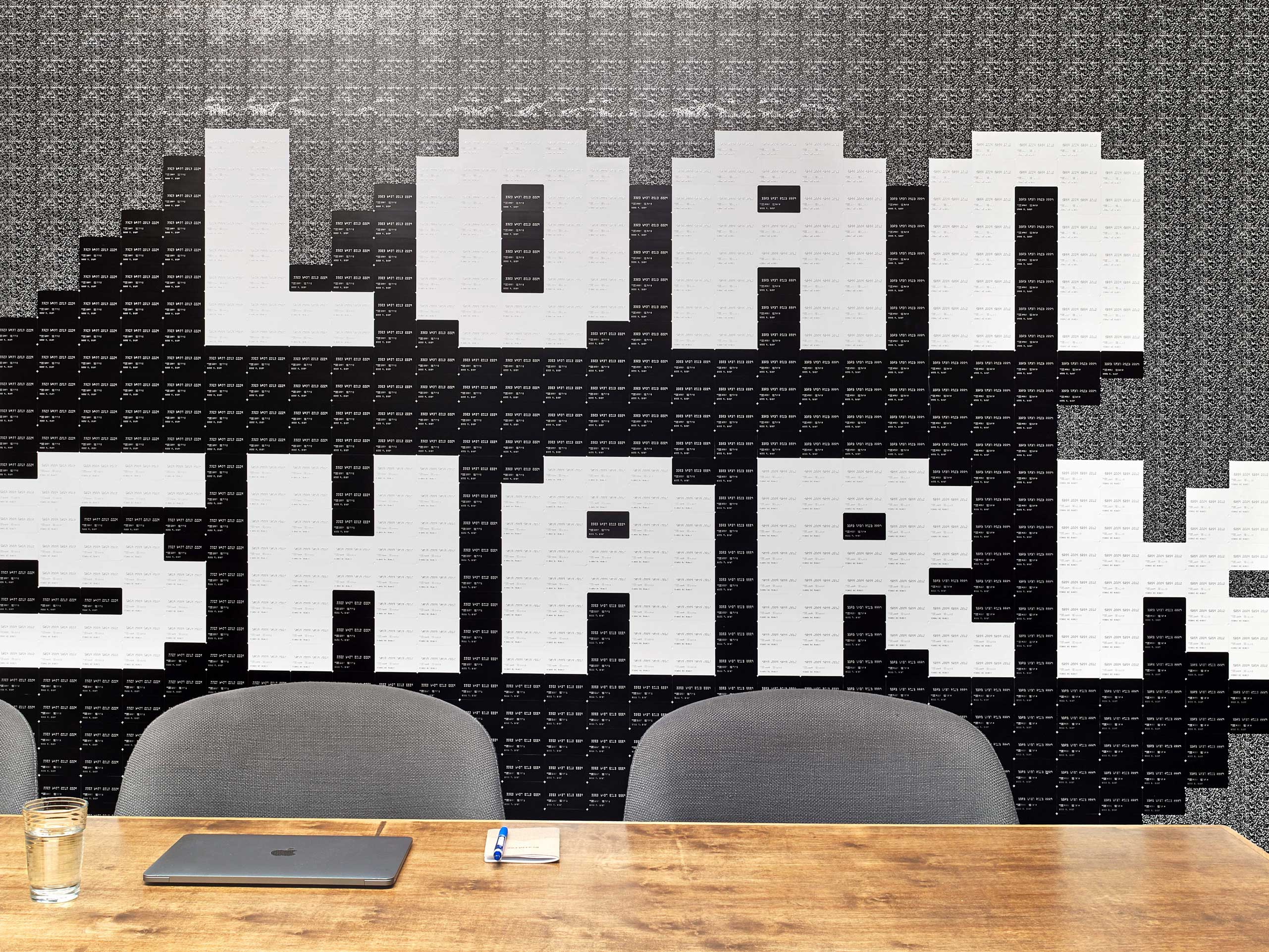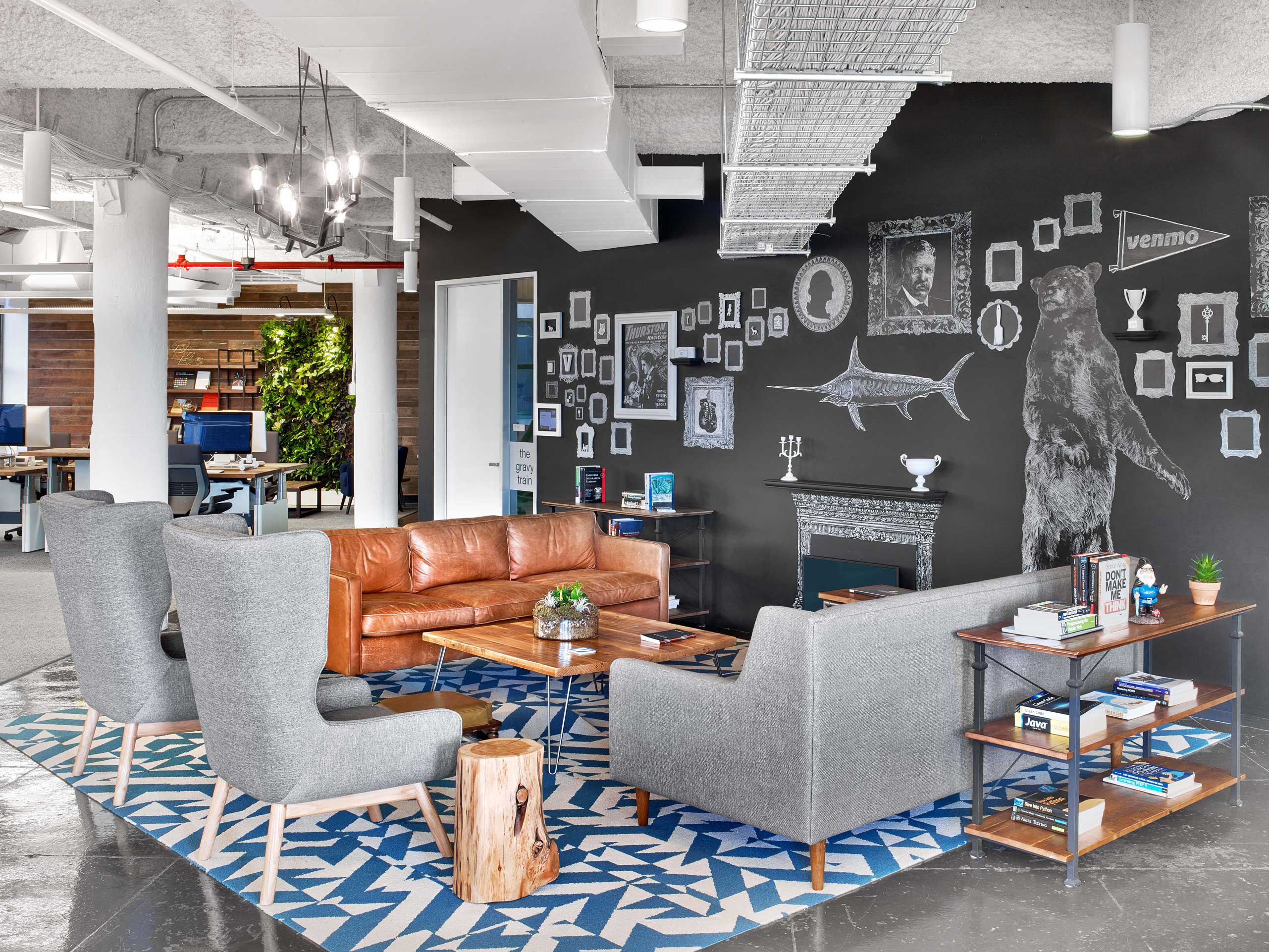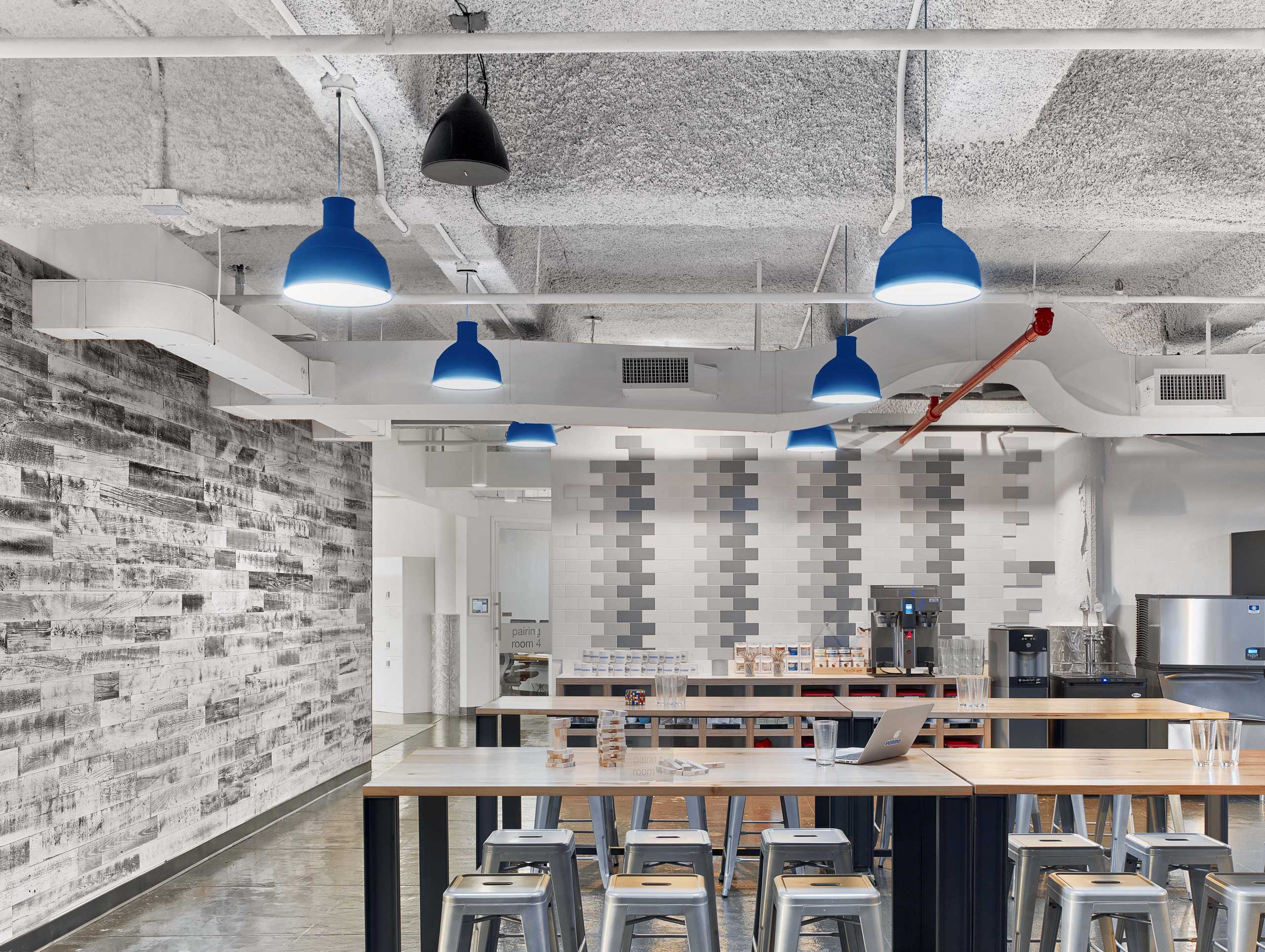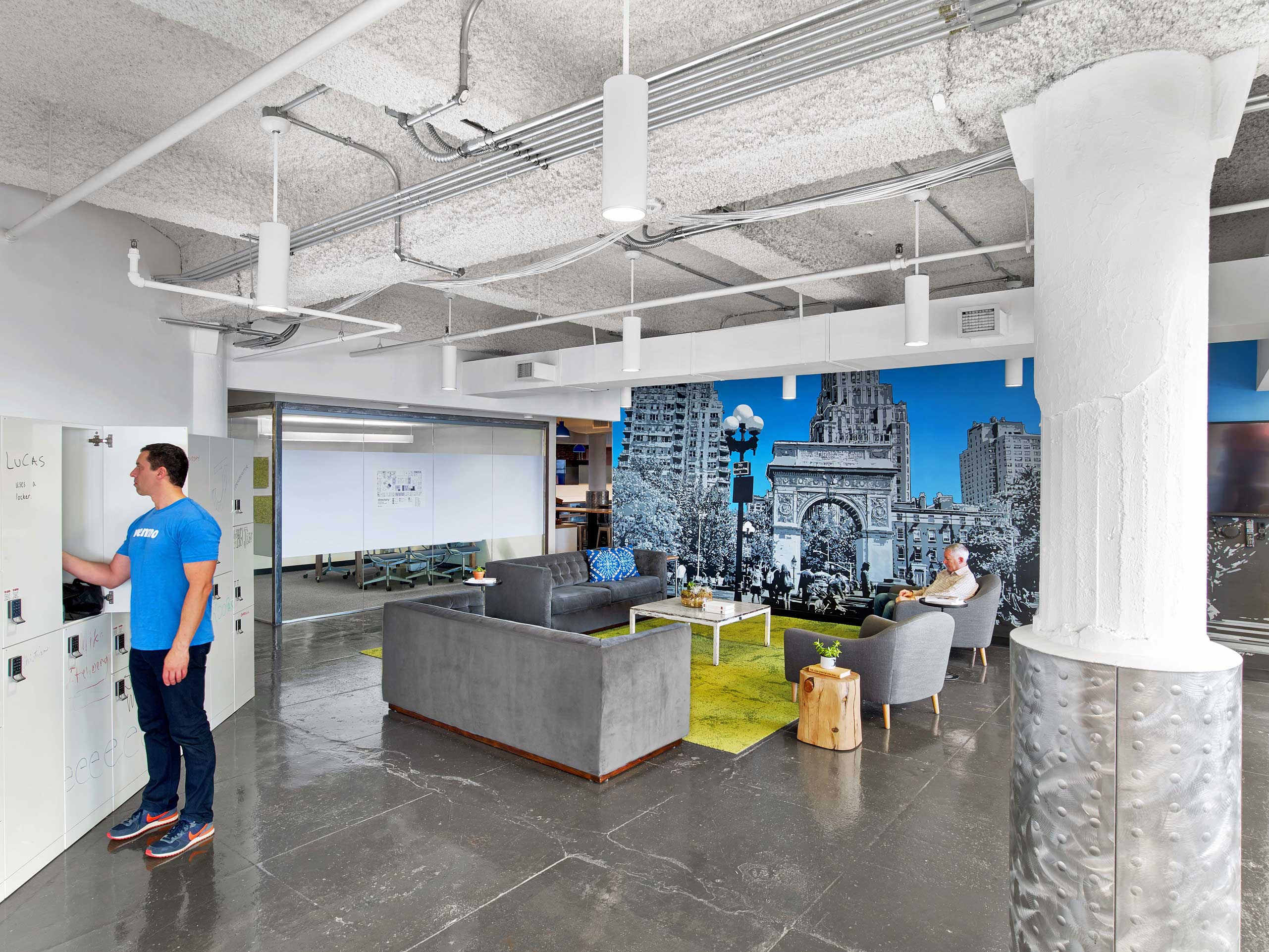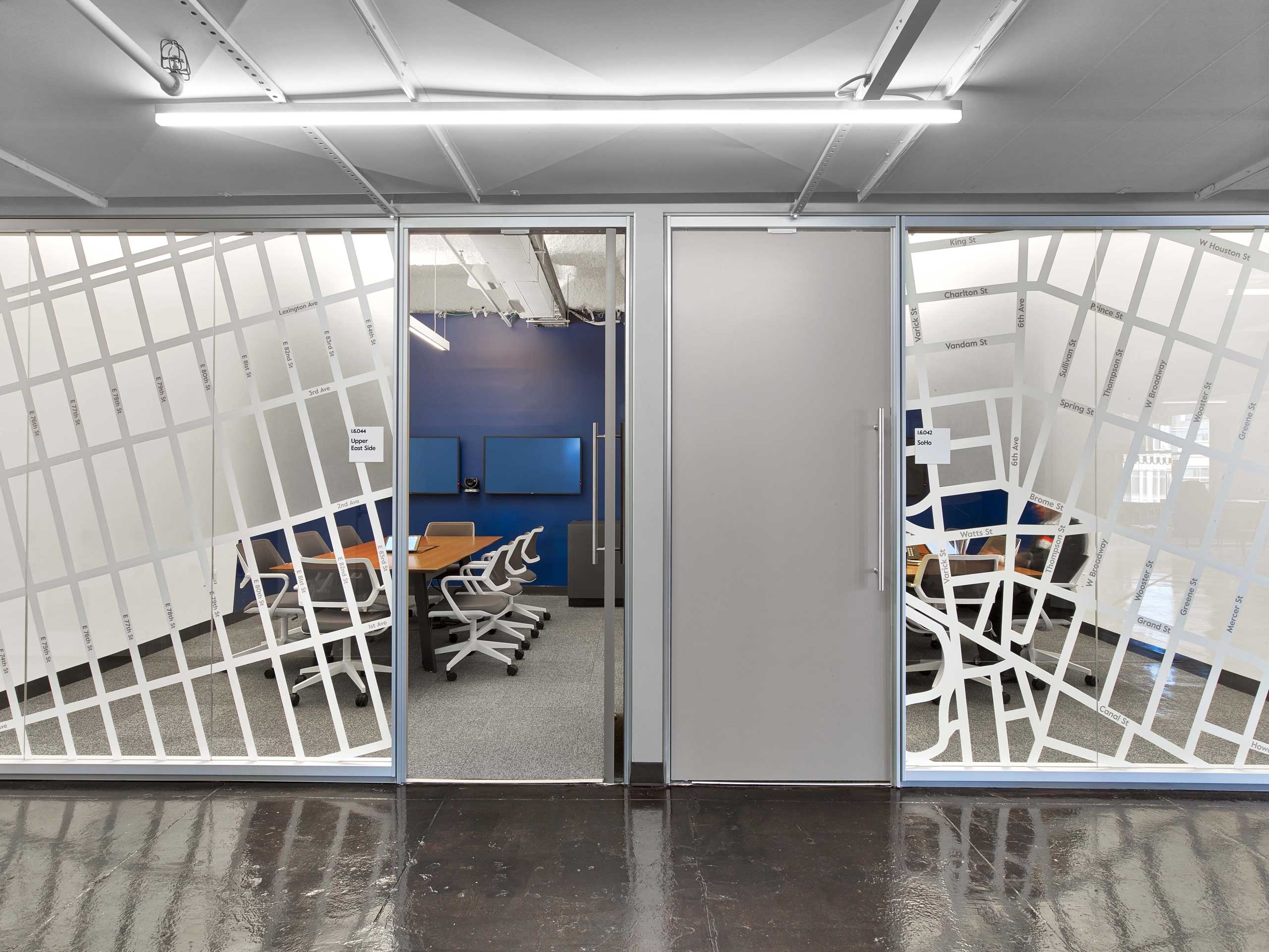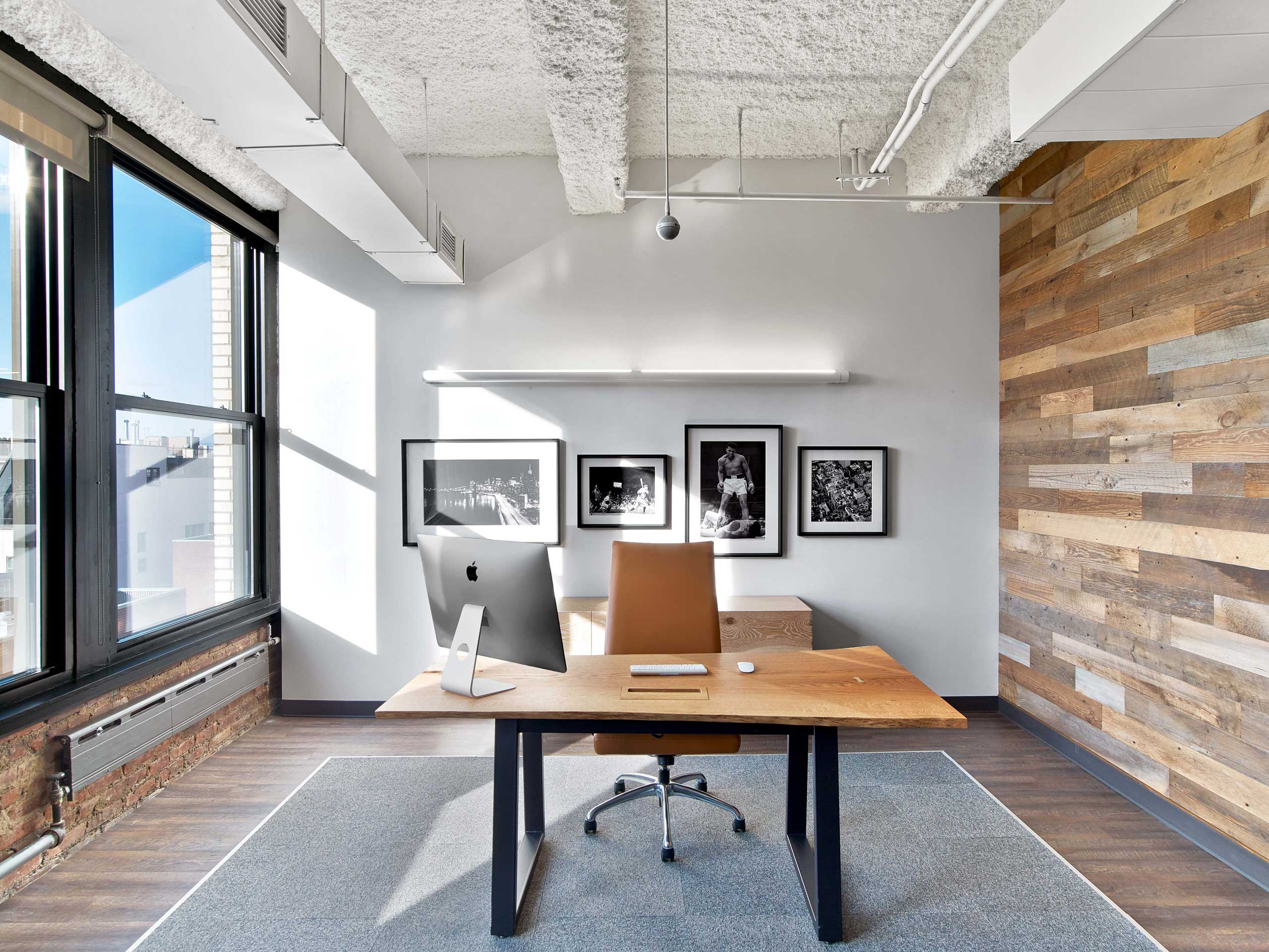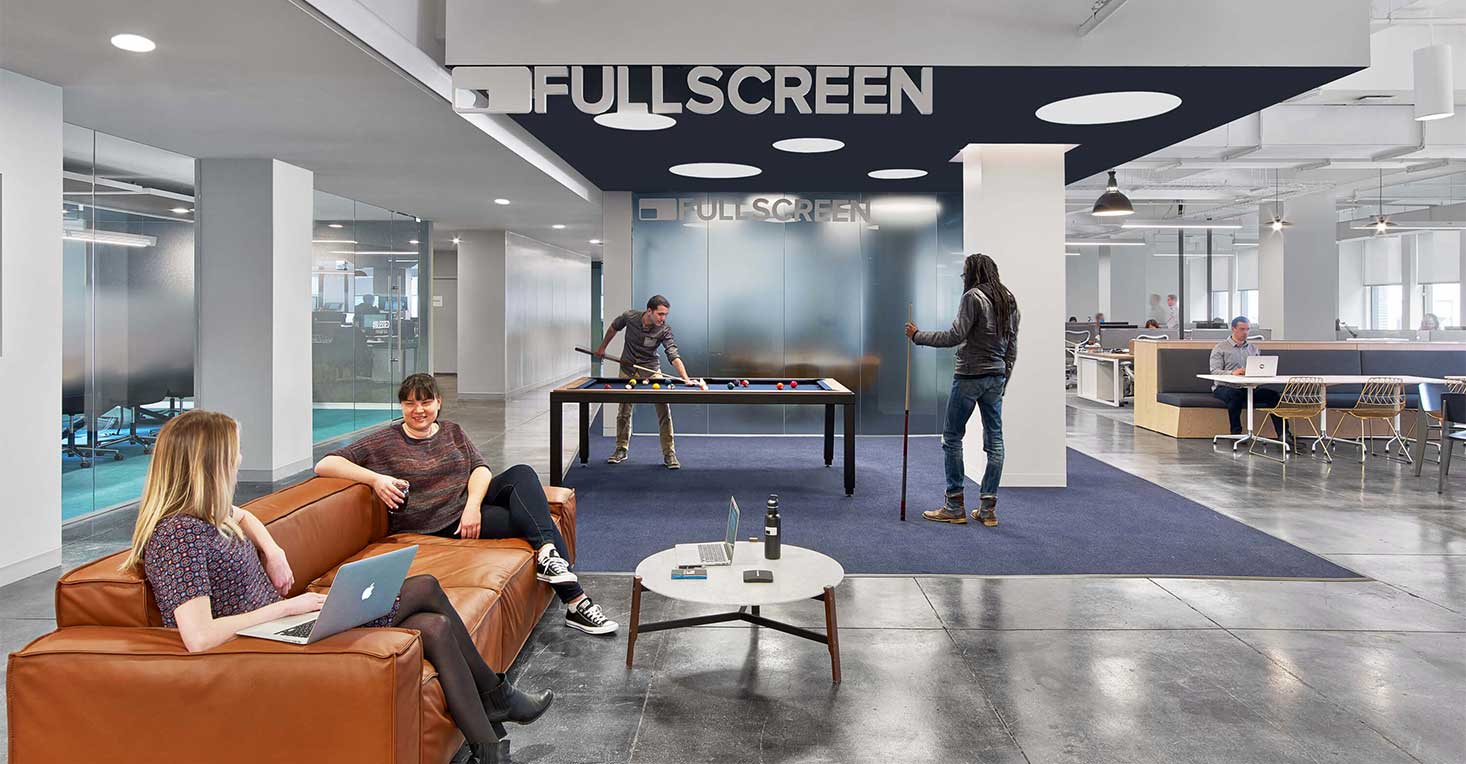 Environment · Strategy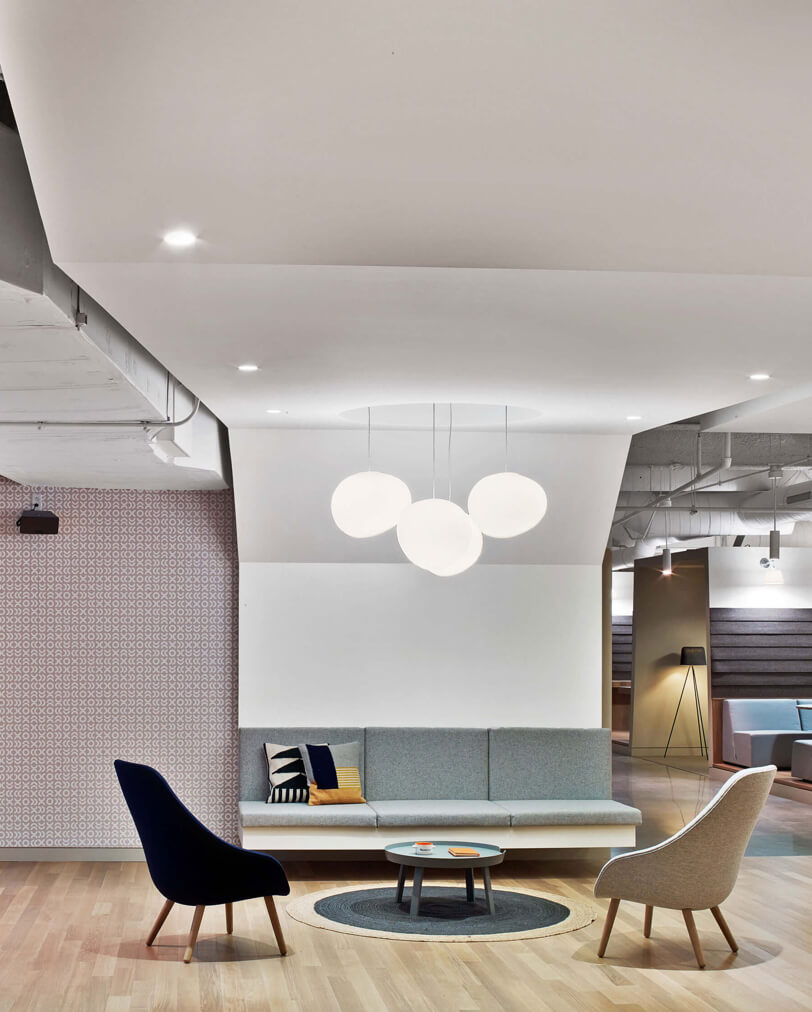 Brand · Environment · Strategy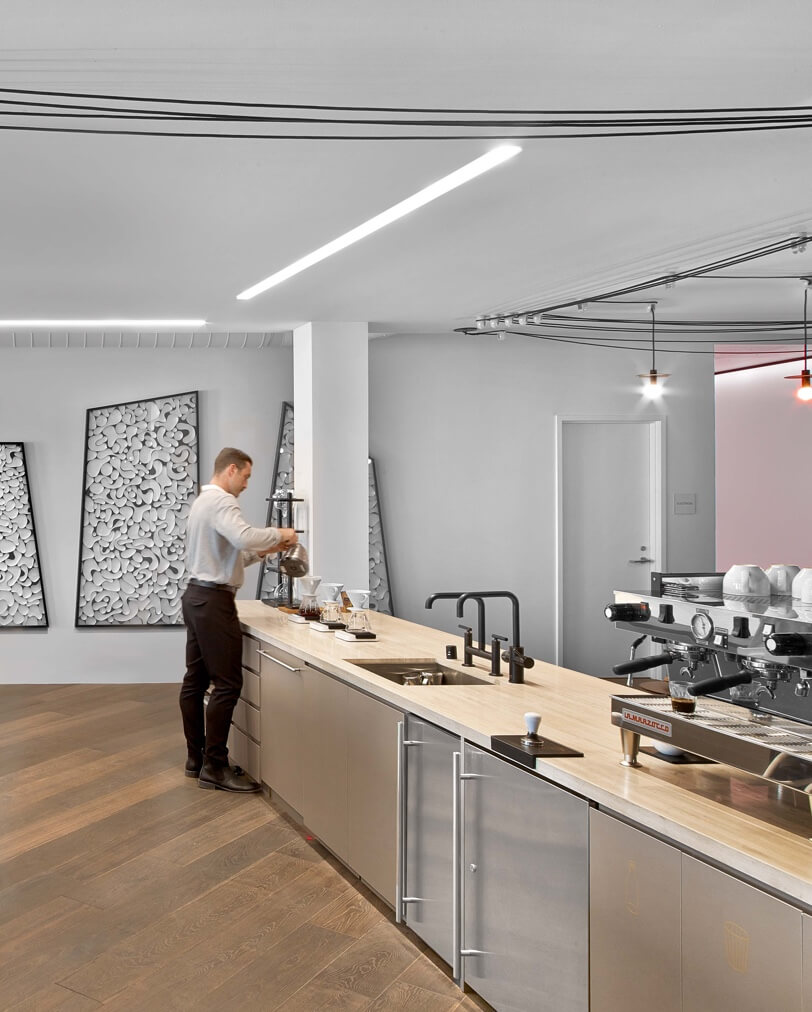 Brand · Environment · Strategy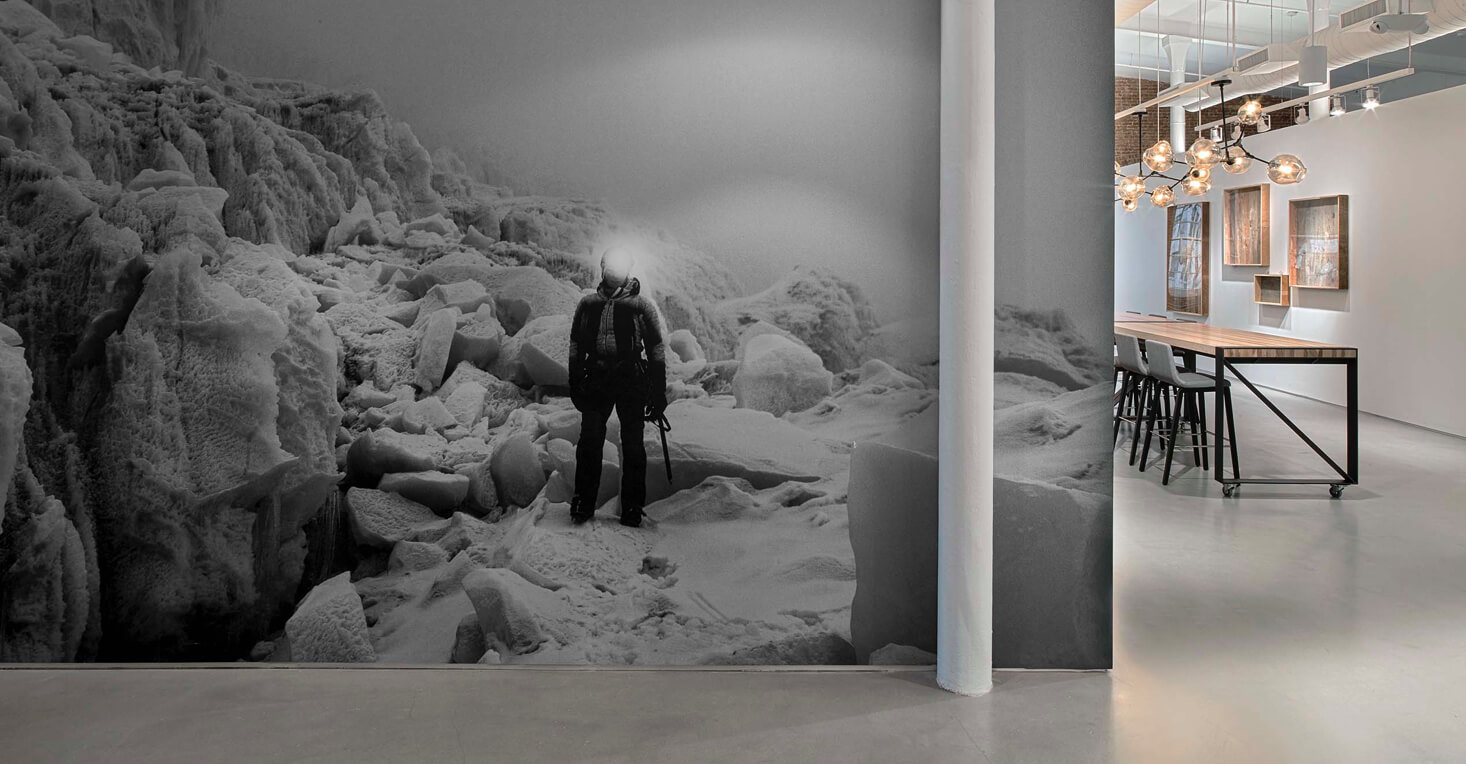 Environment · Strategy