Despite being the longtime capital of California's wine country, Napa can leave you feeling dry at happy hour. Basalt changes that.
Environment
With classic California cuisine and a lively bar at the center of everything, Basalt lets locals and visitors alike know that this is one Napa restaurant where you can get a killer cocktail.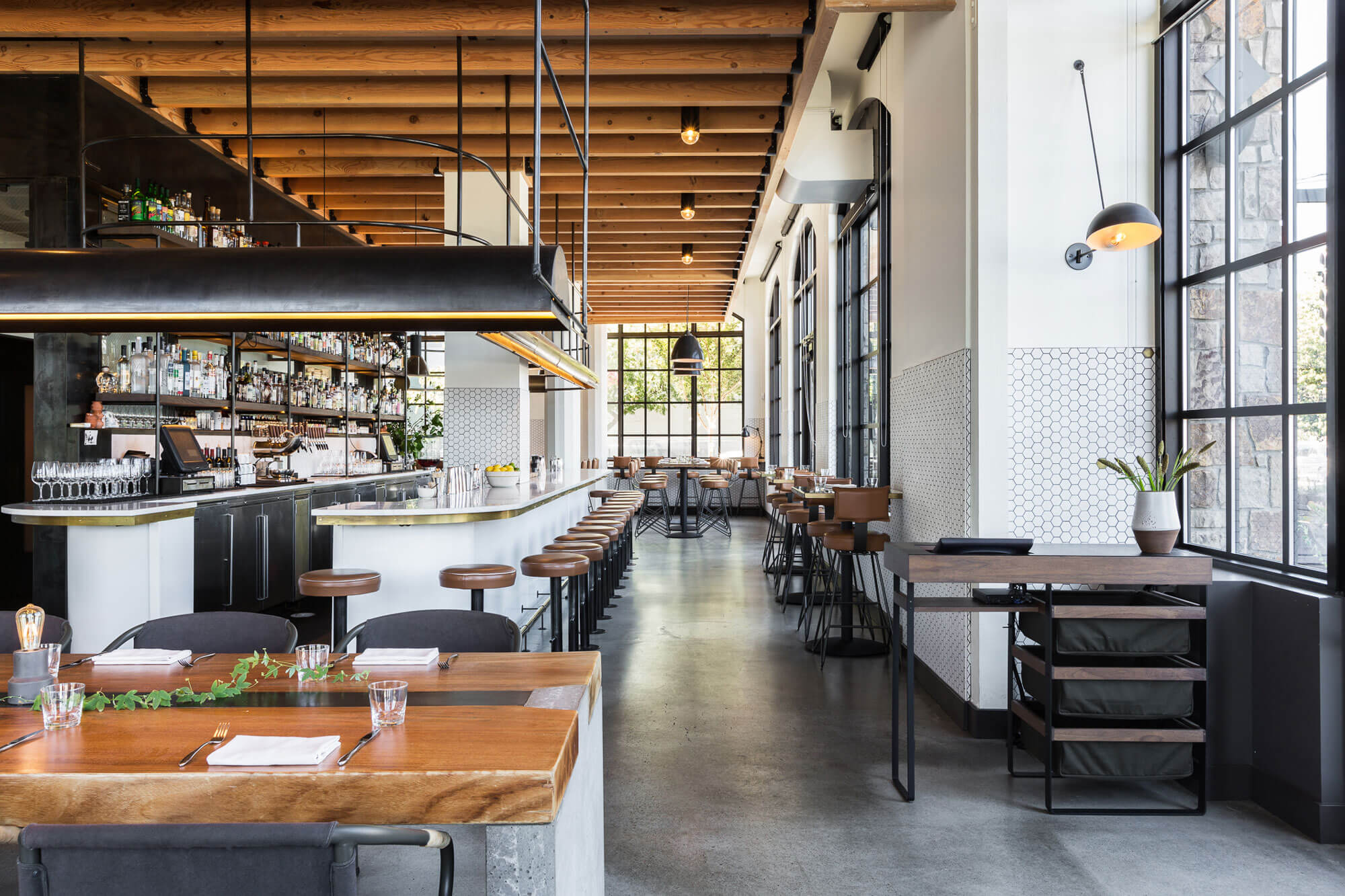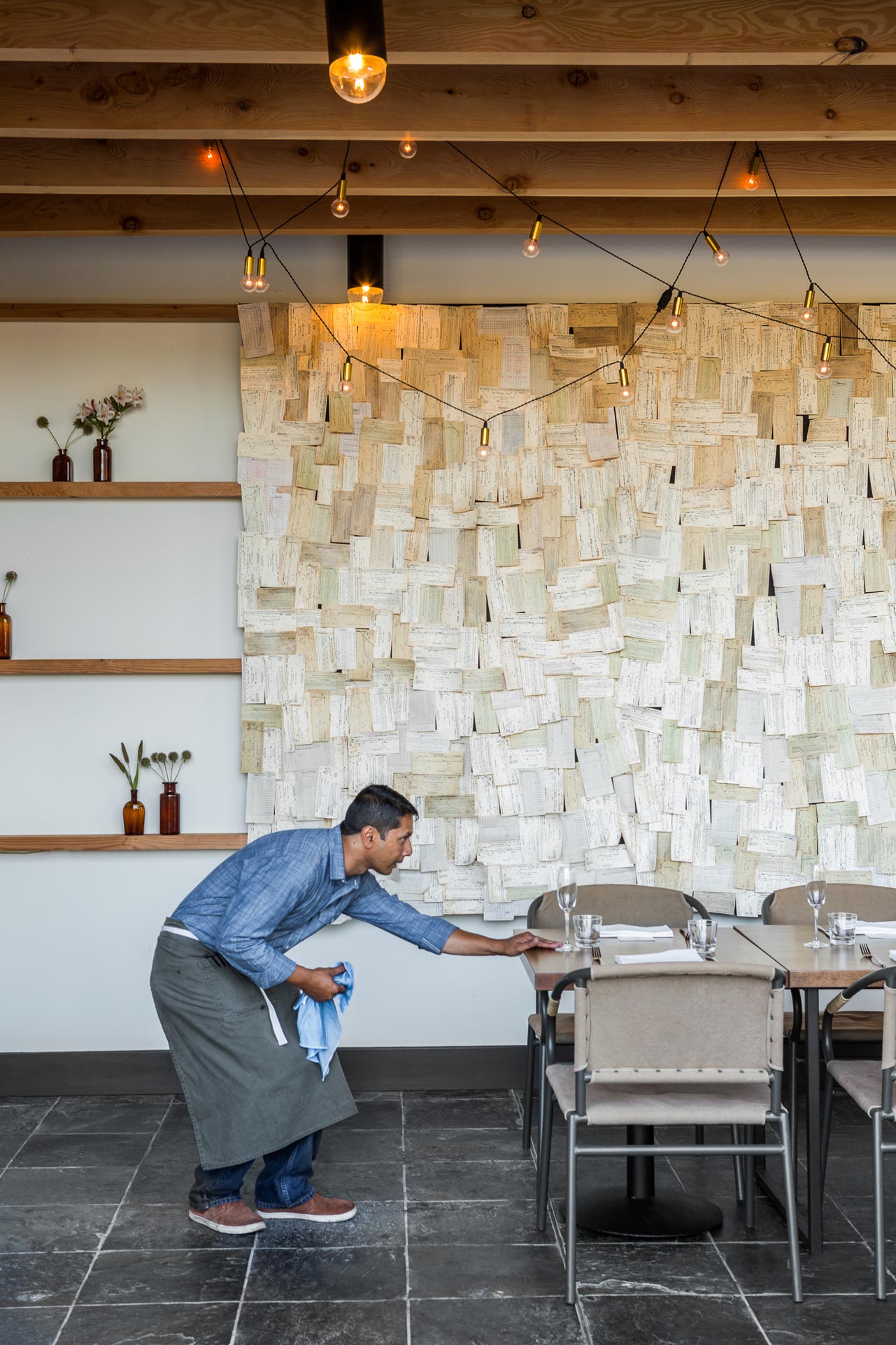 Whereas before you couldn't tell that the bar and dining rooms were part of the same restaurant, Rapt's vision was an open, interconnected space where you could see the chef at work on your left and the river on your right, servers could move seamlessly between the kitchen and guests, and the bar was at the focal point.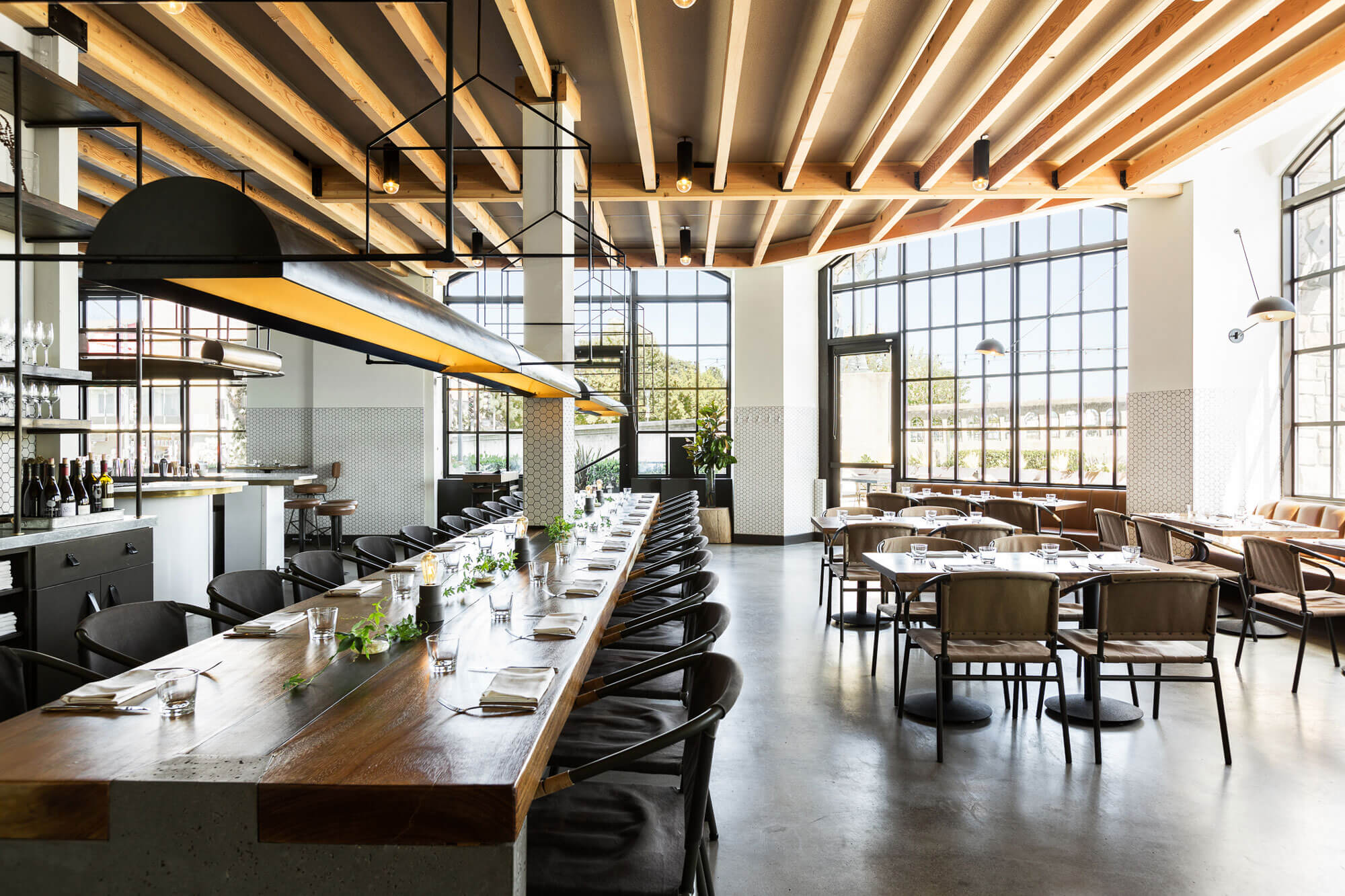 That's why you see warm, neutral tones of white tile and brass alongside bolder materials like steel and concrete. It's also why the design balances the beauty of exposed wood beams with sensible acoustics—so you can actually have a conversation. The result is an inviting space that says come as you are to wine-tasting travelers while still appealing to locals looking for drinks after work. We sourced 80 percent of the furniture and lighting pieces from local artisans in the Napa area, with most of the rest coming from other parts of the U.S. and Mexico. The goal was to create something that felt familiar and native to Napa Valley.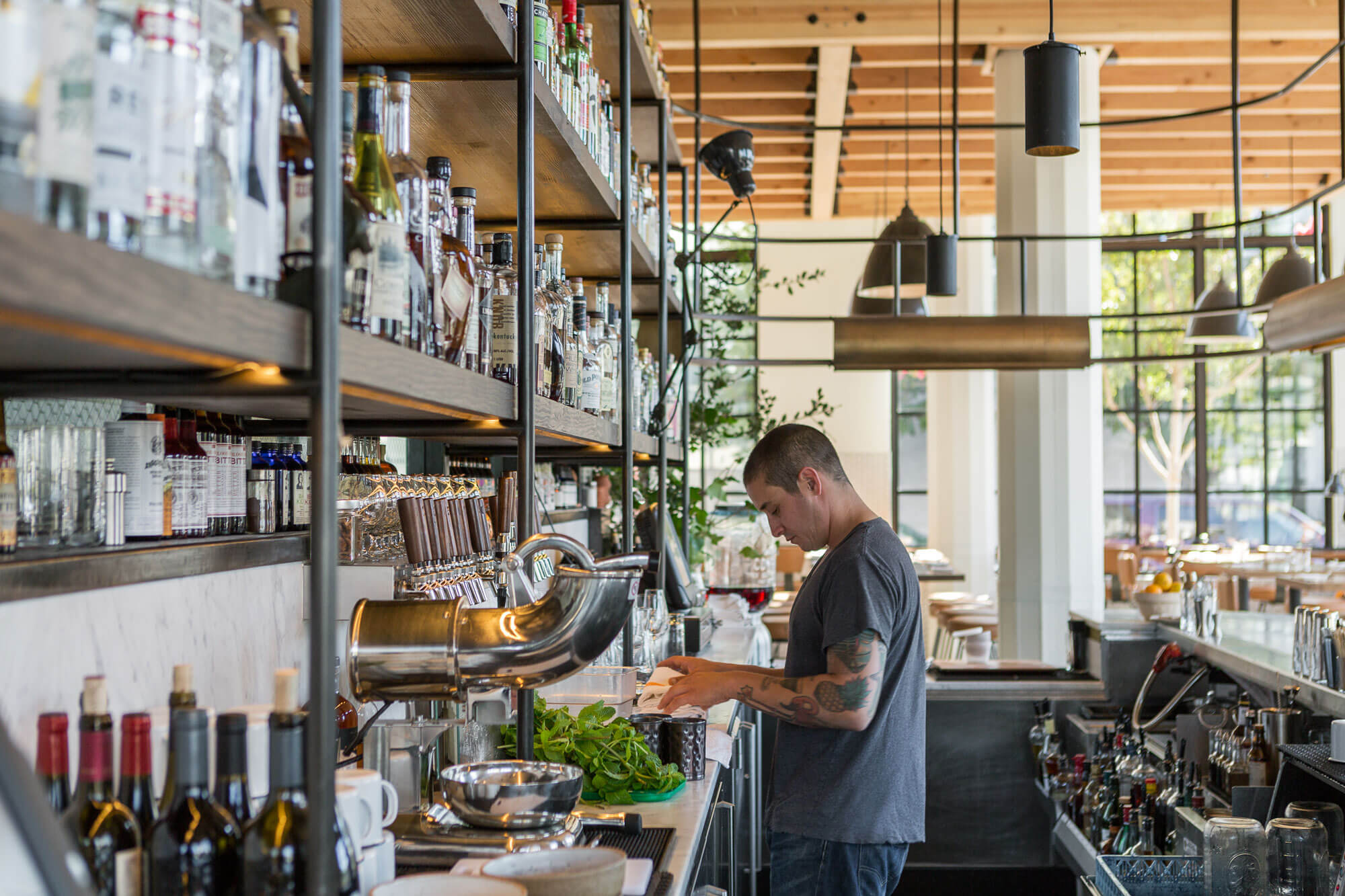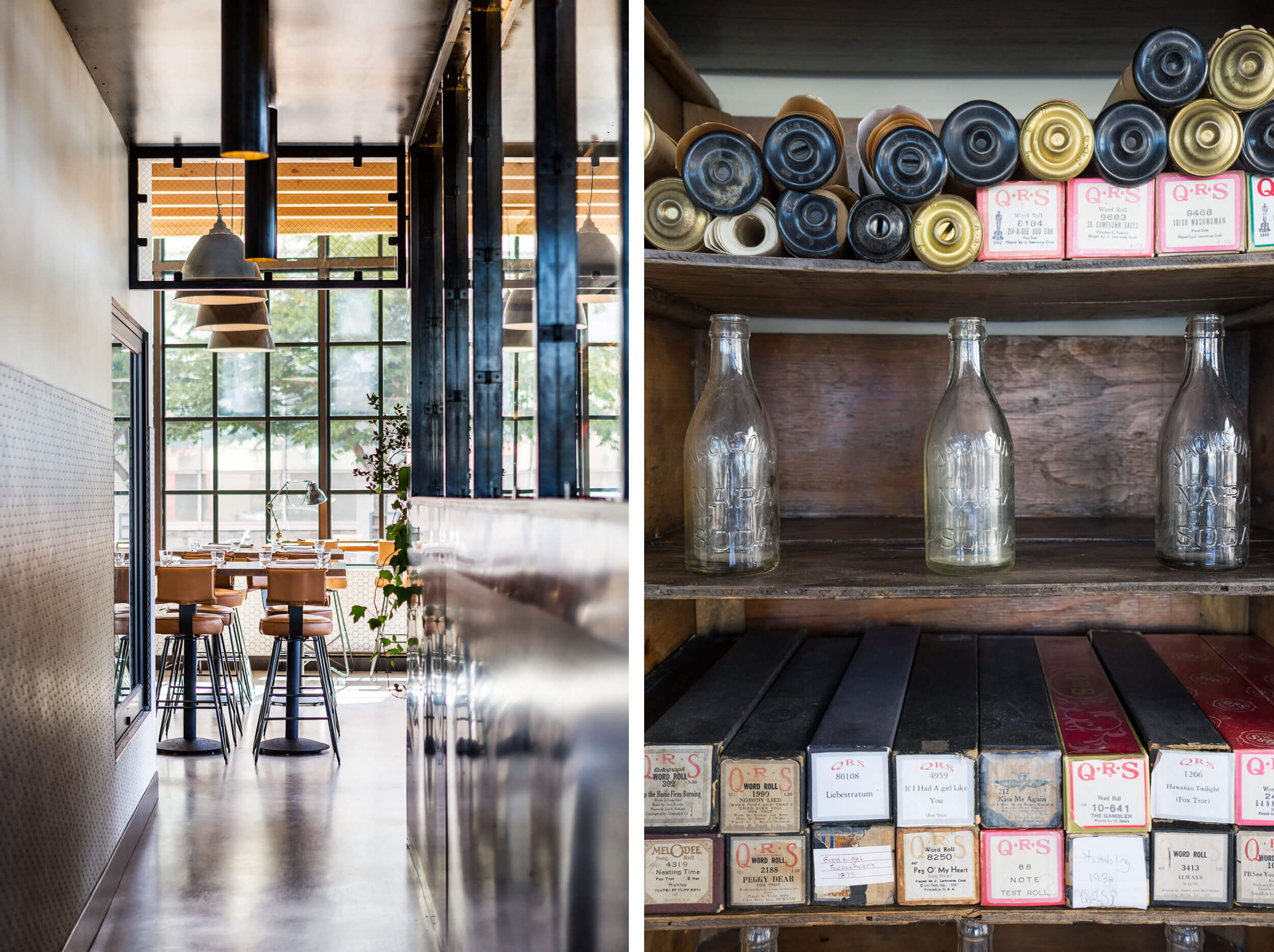 Higher up above the fruit crates, stacks of newspapers offer a counter balance. Everyone knows there is good news and bad news, so why not play the piano, or better yet, let it play for you. It offers tunes from dating from the 1920s to the 1950s. It's a timeless soundtrack for the golden-hour glow of a sunny Napa afternoon—made all the better with a perfect cocktail.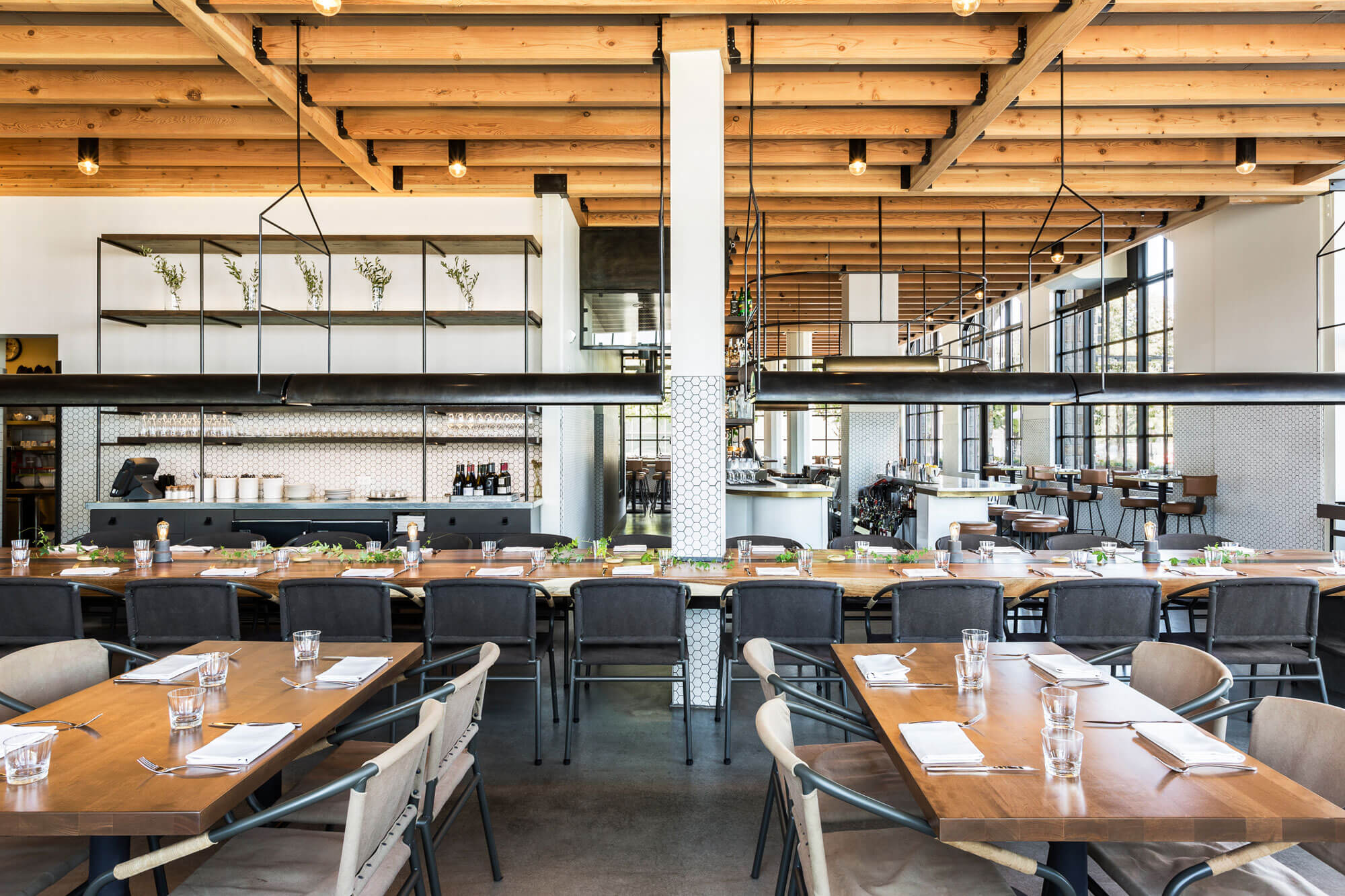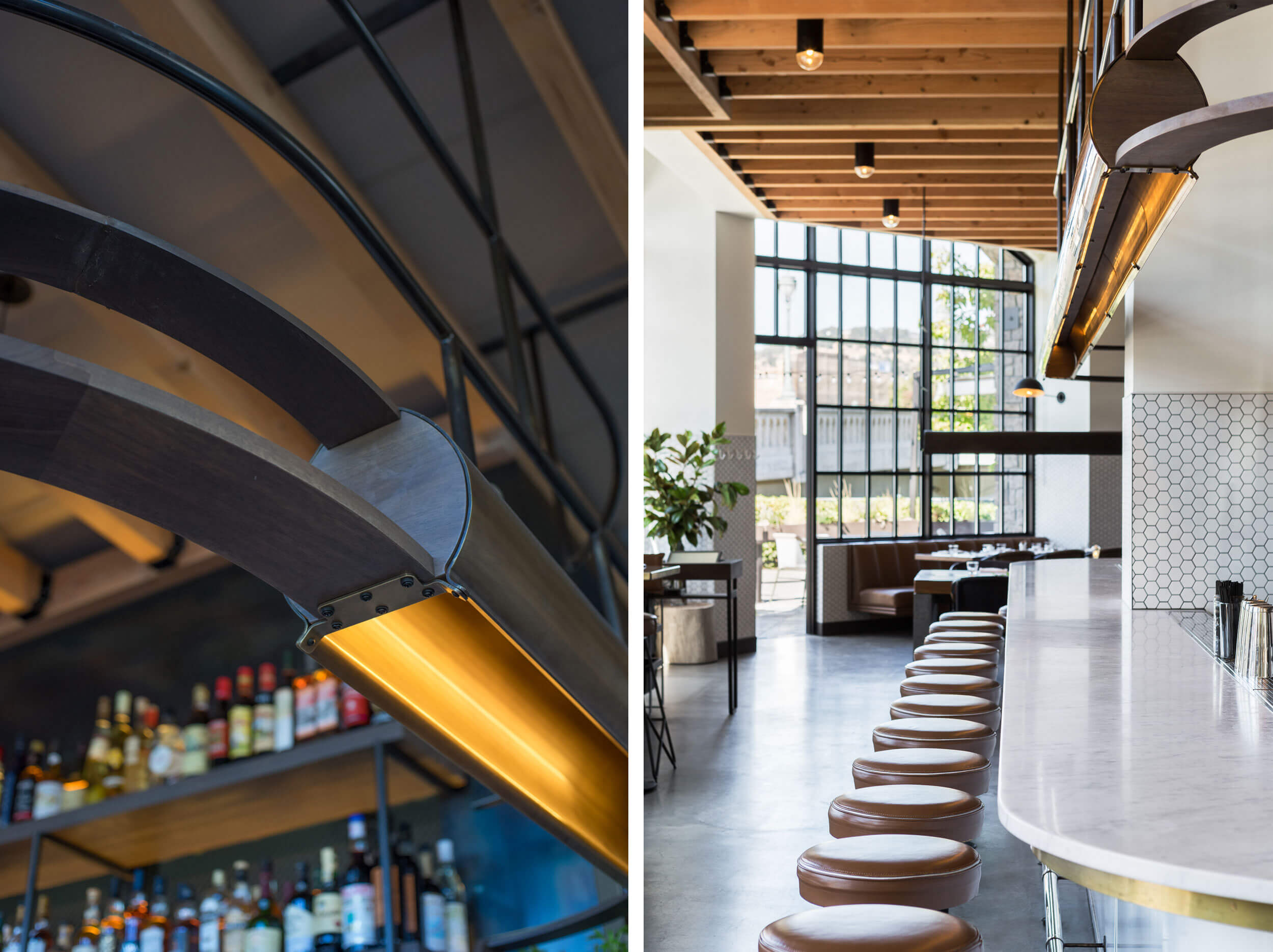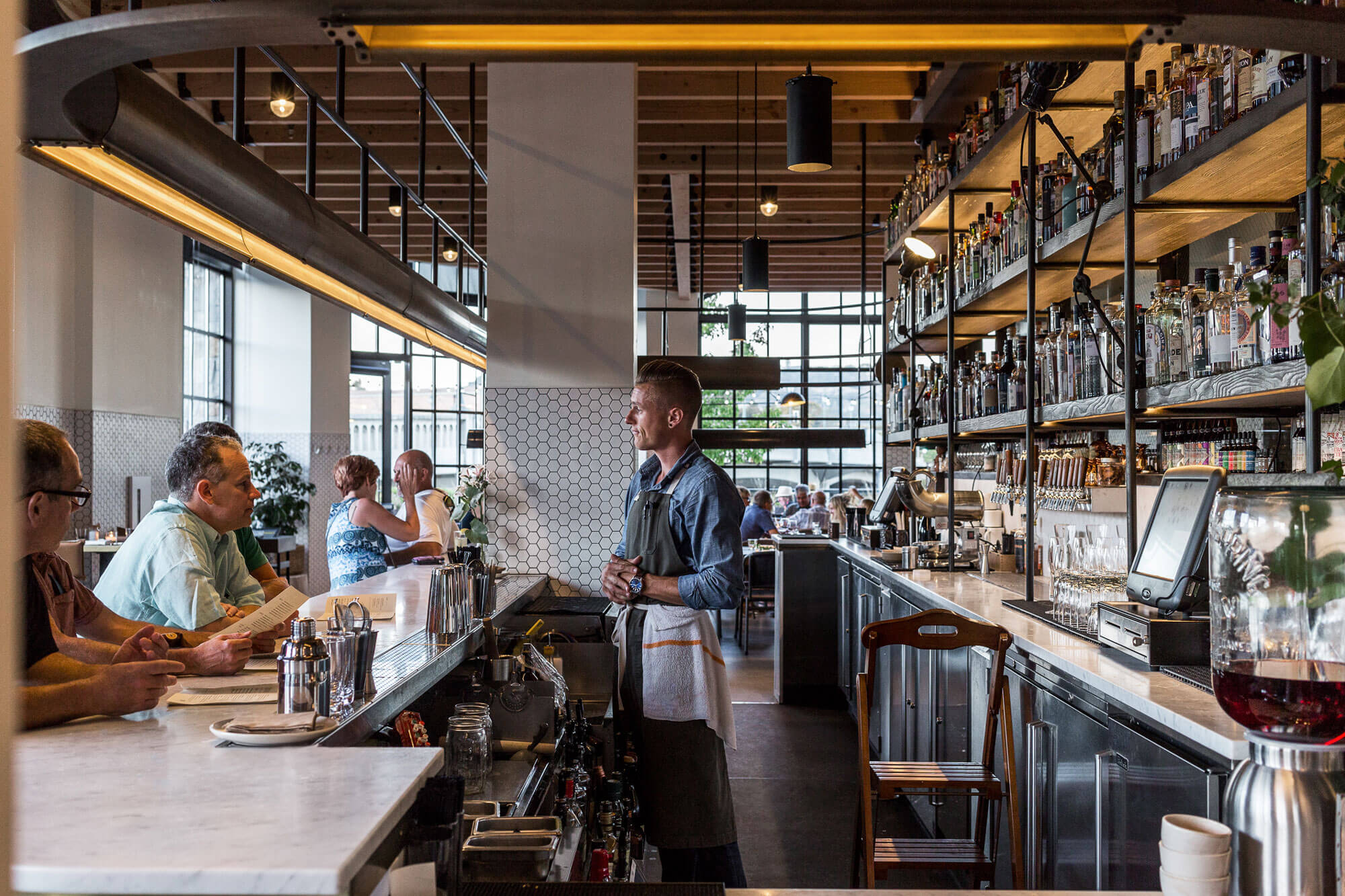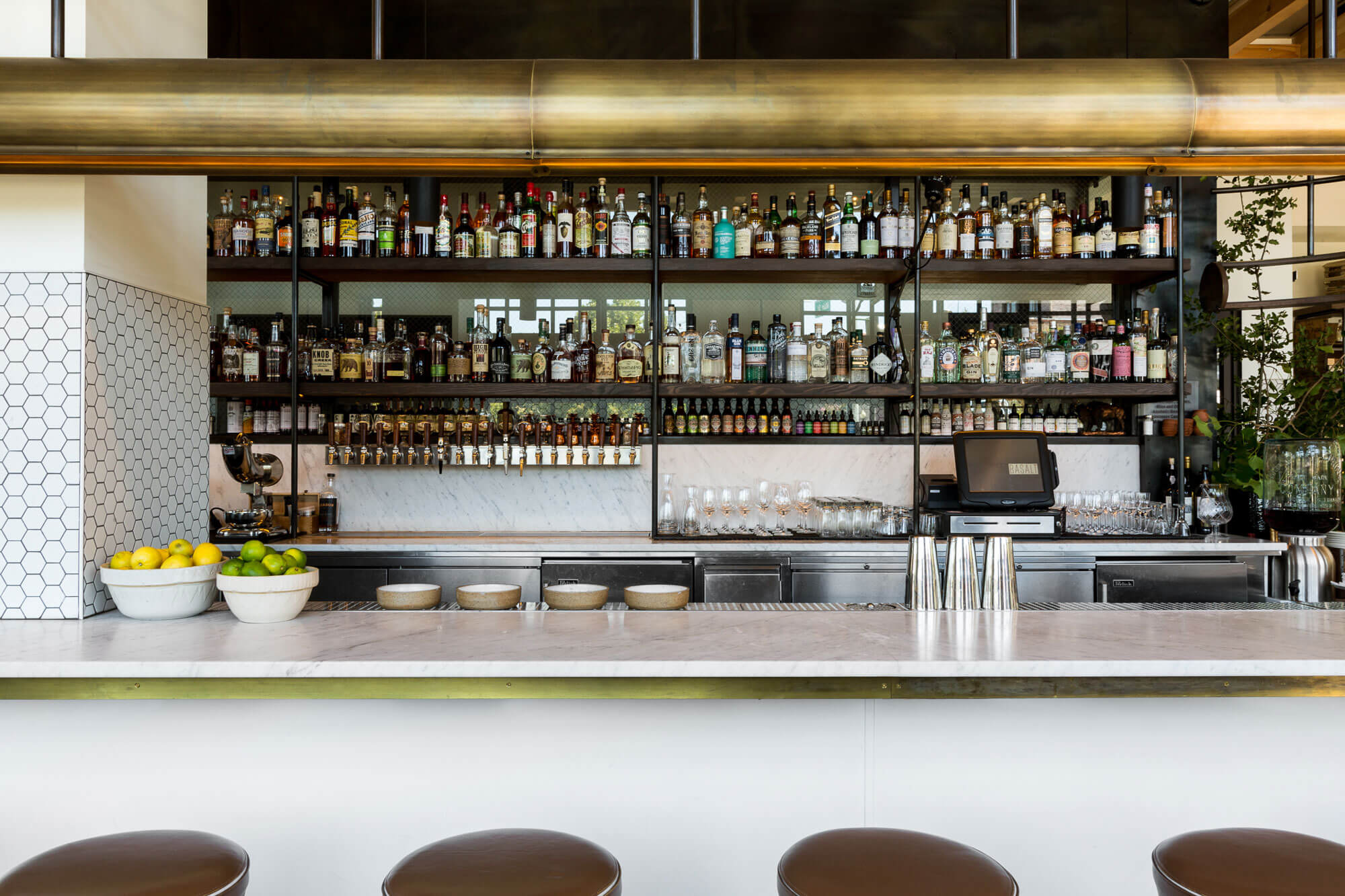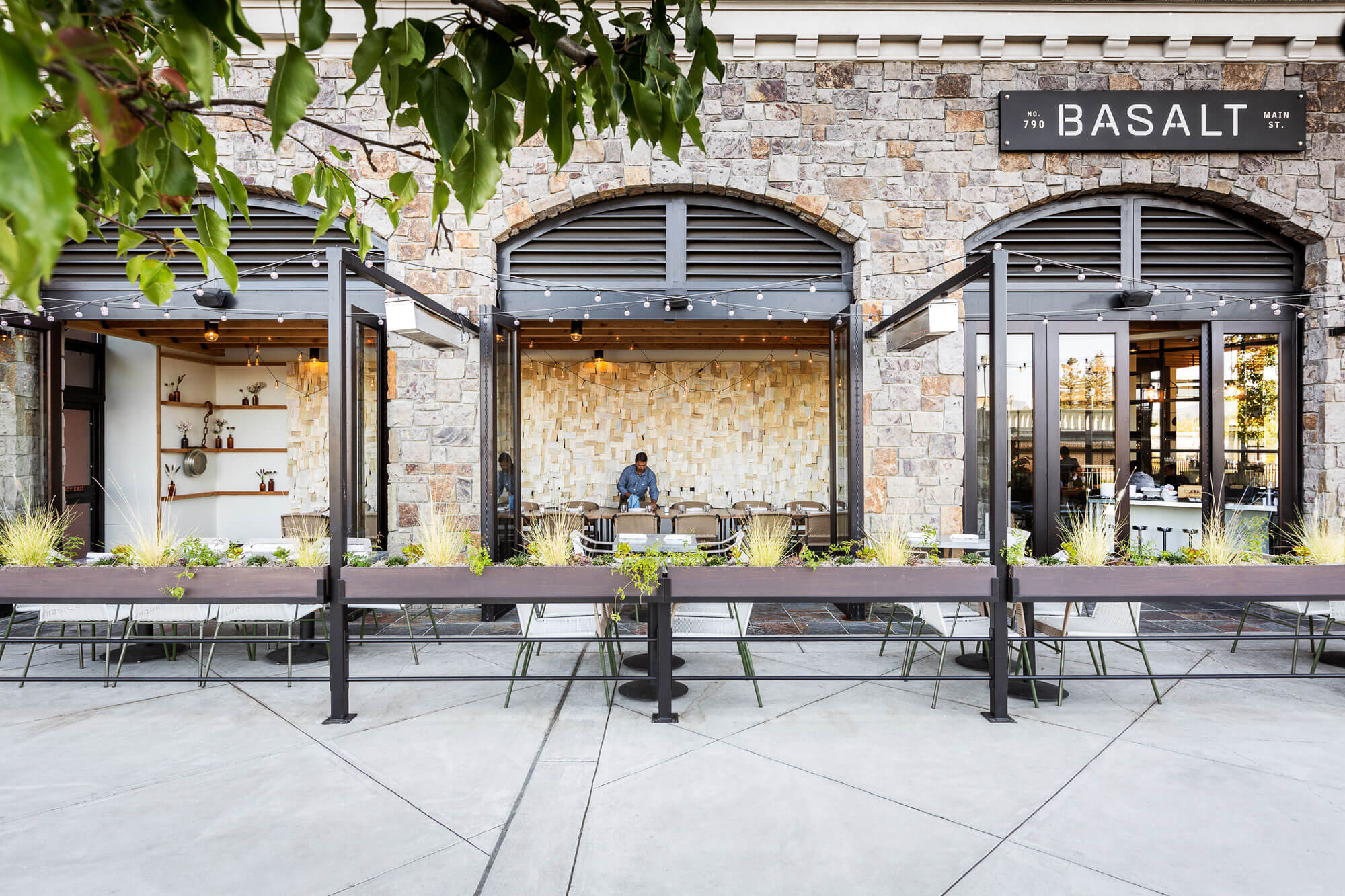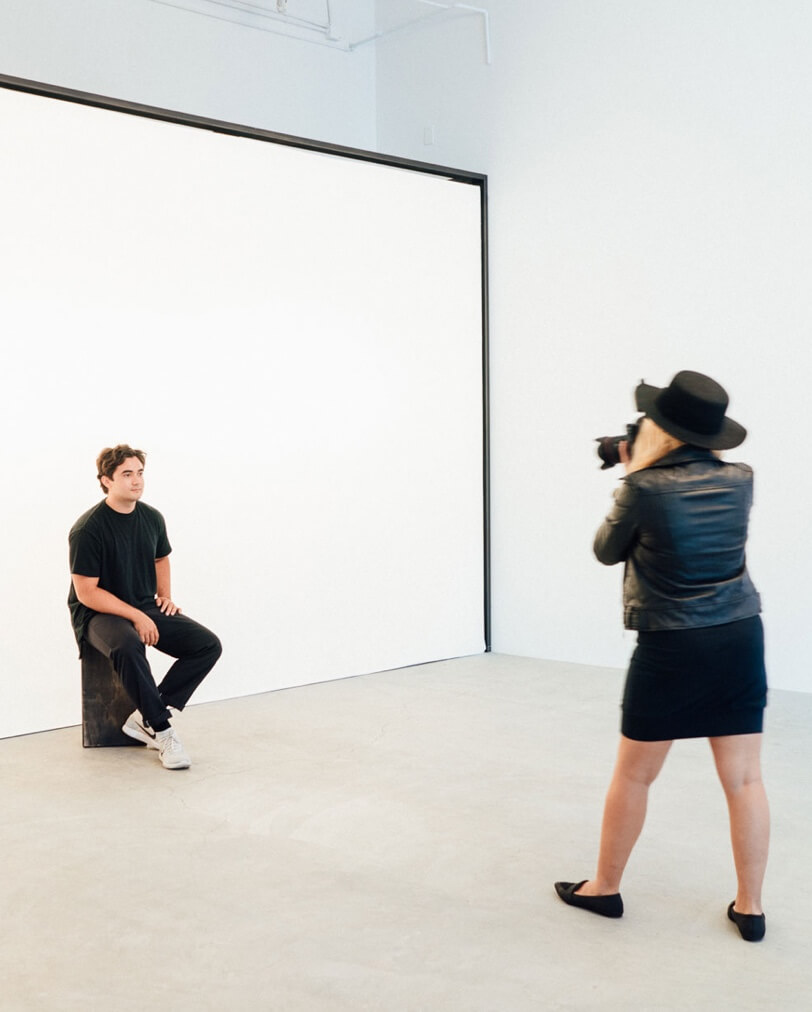 Brand · Environment · Strategy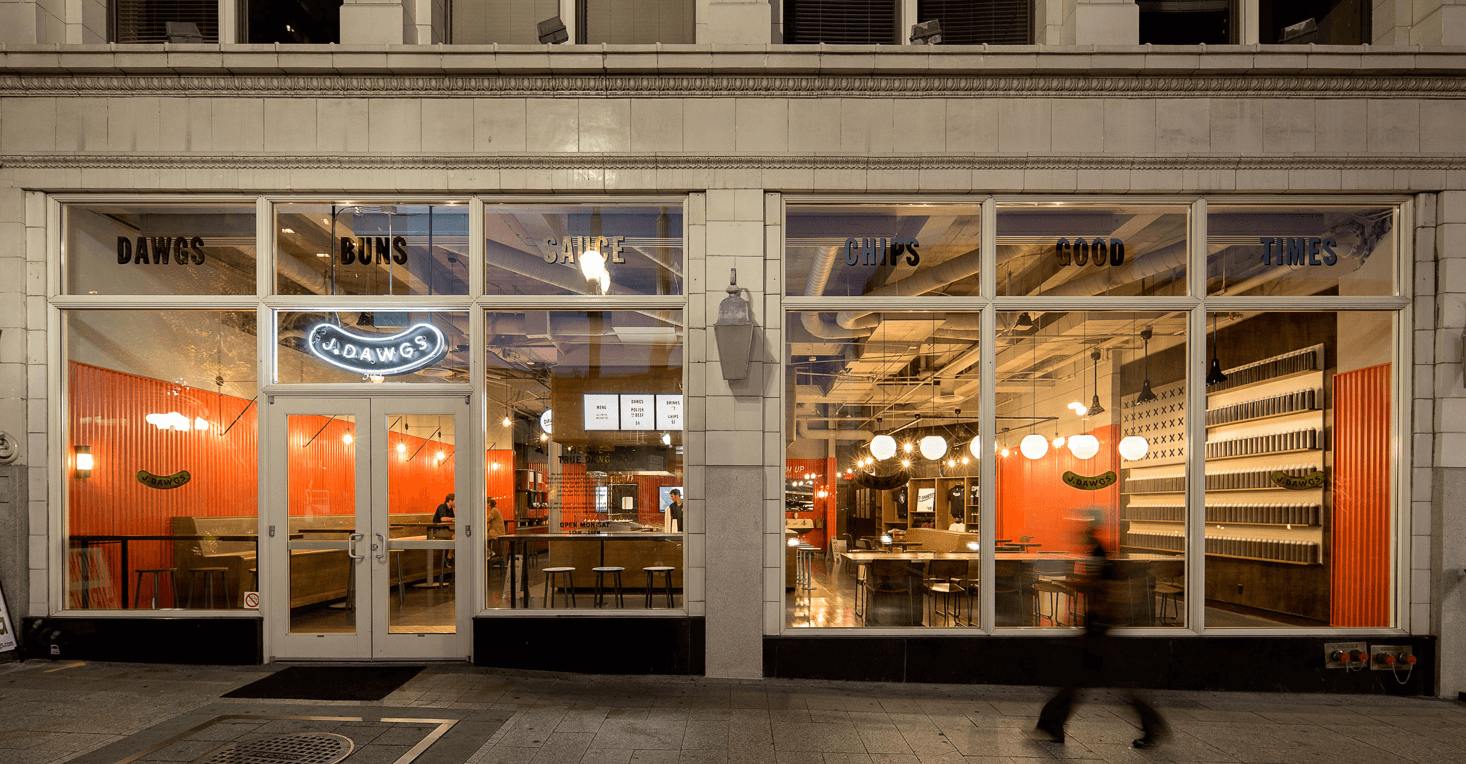 Brand · Environment · Strategy